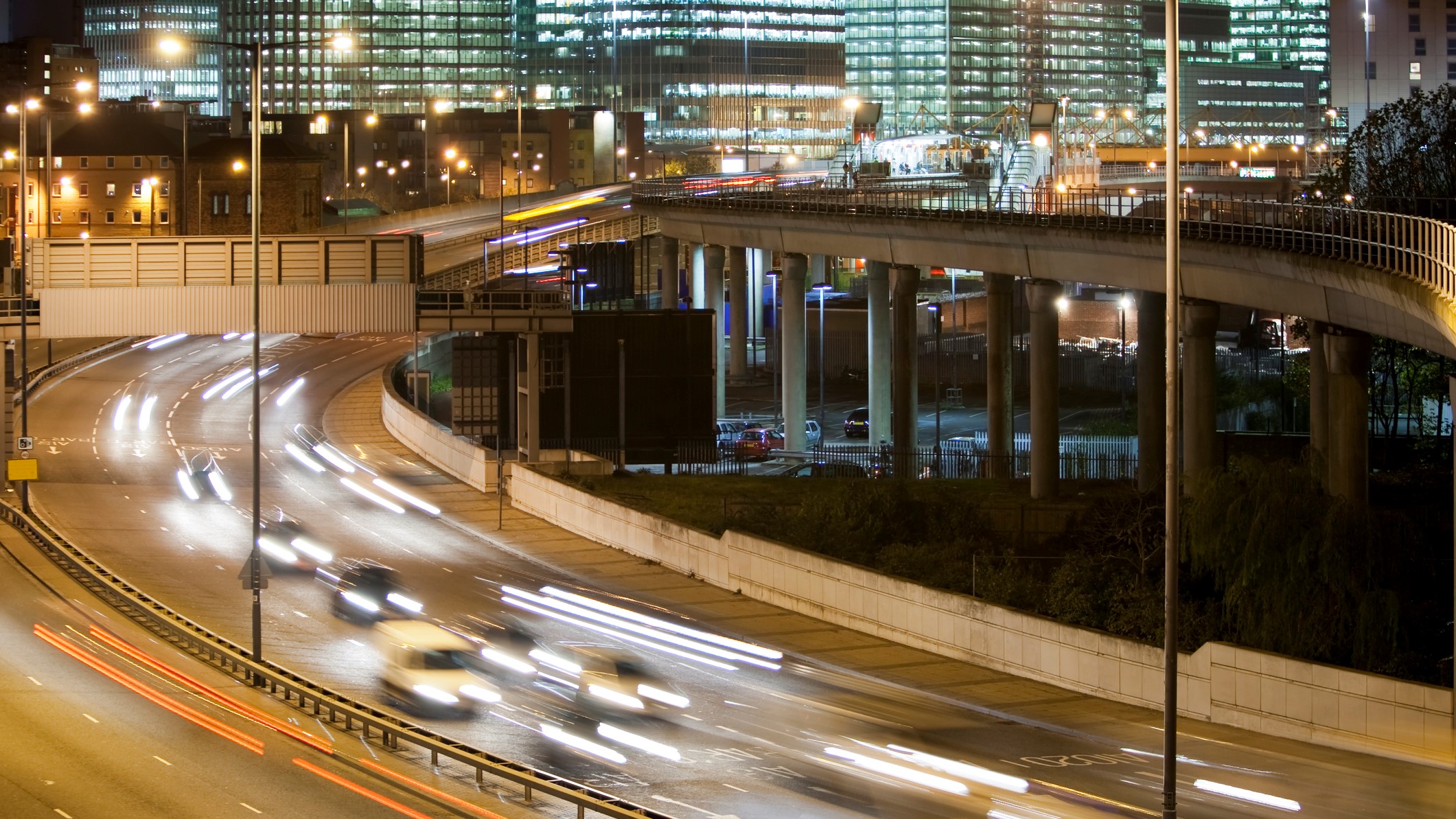 Transport represents nearly a quarter of greenhouse gas emissions in Europe. Global climate targets are dependent on being able to considerably reduce transport's impact – and speeding a shift to electric, ultra-low emission vehicles (ULEVs).
A significant part of that transition involves major companies leading the way in taking up new vehicle technologies and incorporating them into their work as the 'new normal'. That's why Energy Saving Trust is involved in the EV100 Initiative: to help businesses lead the move towards electric motoring.
This makes sense: businesses own half the vehicles on the road, and through ambitious purchasing decisions they can help reduce the cost of going electric for everyone.
Cars, carbon and commitments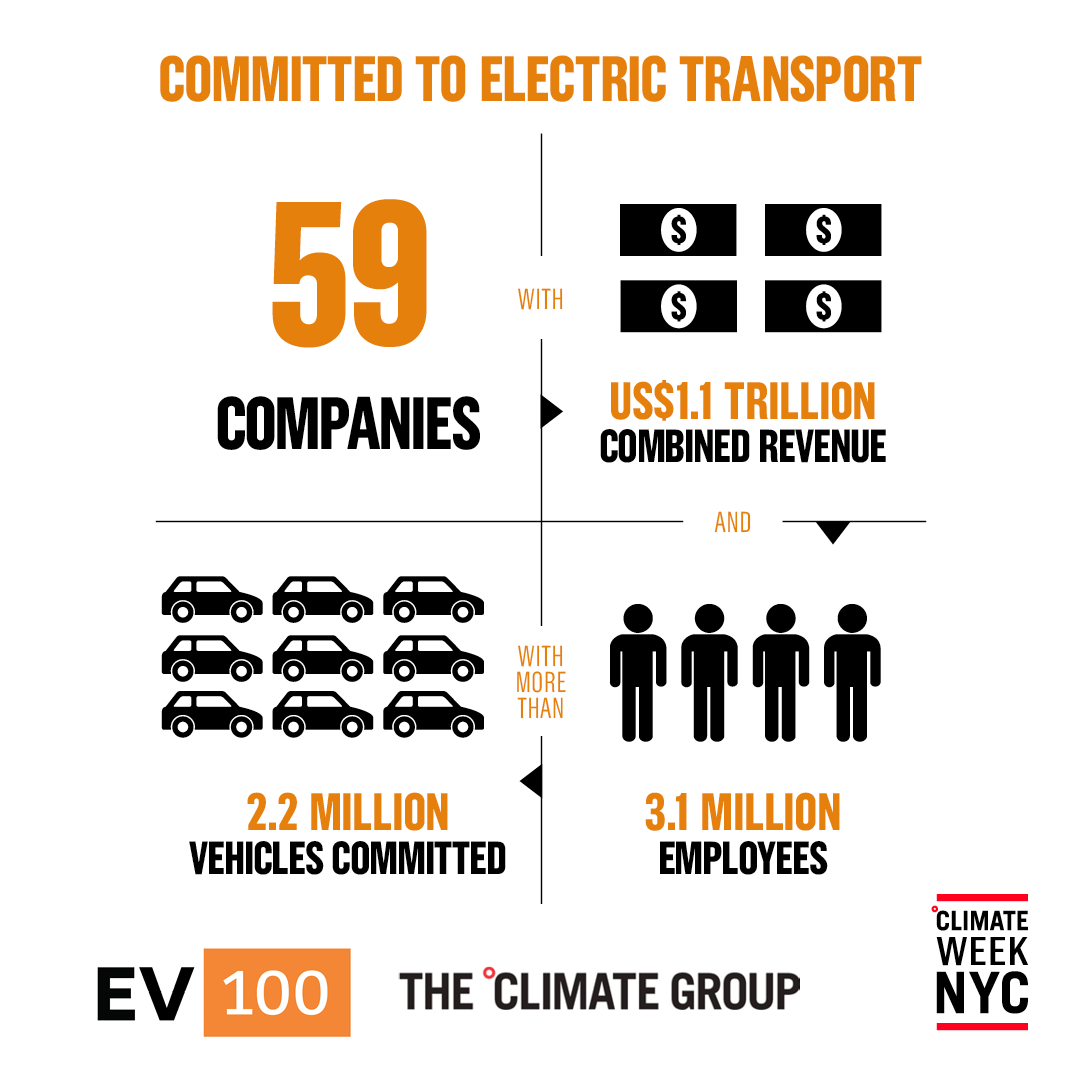 The EV100 Initiative is a move by The Climate Group, an international non-profit organisation that works to accelerate action on climate. EV 100 has gained 59 members since its launch in 2017, and 23 of them have initiated changes that have committed 2.2 million vehicles transition to electric.
The biggest commitment to date is from business vehicle leasing company LeasePlan, which has pledged to eventually achieve net-zero emissions across its entire fleet of 1.8million vehicles. The idea is that these accumulated achievements are just the start.
Energy Saving Trust's role is as technical advisor to the project alongside four other international organisations, drawing on our experience of years working with low-emissions vehicles and company fleets. This supports members' 2030 commitments, which involve significant electric vehicle (EV) integration into fleets, EVs in service contracts such as taxis and car sharing schemes, and support for staff and customers to go electric, including charging infrastructure on business premises and dedicated awareness programmes.  
EVs on the agenda at Climate Week New York
A big push for EV adoption is set to come during Climate Week New York – which is running concurrently with the UN Climate Action Summit. Head of Transport Tim Anderson is leading a session on passenger fleets at 'The Hub', which is set to be the biggest gathering of business leaders outside the major international summit itself. We hope that an engaged business community will put pressure on governments for further action.
The 'Inspiring EV Solutions' workshops will feature around 40 businesses at different stages of transitions to greater electrification of transport, from those considering change to those with EV uptake built into their strategies and well in progress. We expect some lively discussions, stimulated by those leading the way sharing their achievements, before addressing some of the challenges to EV uptake in businesses, with a view to practical solutions coming out of the event.
Head of Transport, Tim Anderson, said: "I am thrilled to be supporting the EV100 initiative at the New York Climate Week. This is an important global initiative encouraging businesses to lead the way in adopting electric vehicles in their fleets. With the UK Government acting as a country ambassador for EV100, I hope Energy Saving Trust can support more organisations in the journey towards fleet electrification as part of the activities in New York."
Purchasing power can bring change
Back in the UK, commentators have accused the transport sector of being slow to respond to the need to decarbonise, and at fault for the UK's likely missing of 2025 emissions reduction targets. But there have been some recent good news stories.
Some UK companies are leading the way in bringing low-emissions options into their fleets. For example, the UK's bus operating firms committed to buying only ultra-low or zero-emissions vehicles by 2025, and parcel delivery giant UPS is incorporating range-extended electric vehicles into its fleets.
We need the very biggest companies, which can make the most significant impact on emission reduction, on board with procurement changes.  Increasing public pressure to take action on the climate emergency should provide motivation for more businesses to make the transition to cleaner fleets. We need to clean up our transport system if we are to get to a sustainable future – and there is clearly very little time to lose.
More on this...