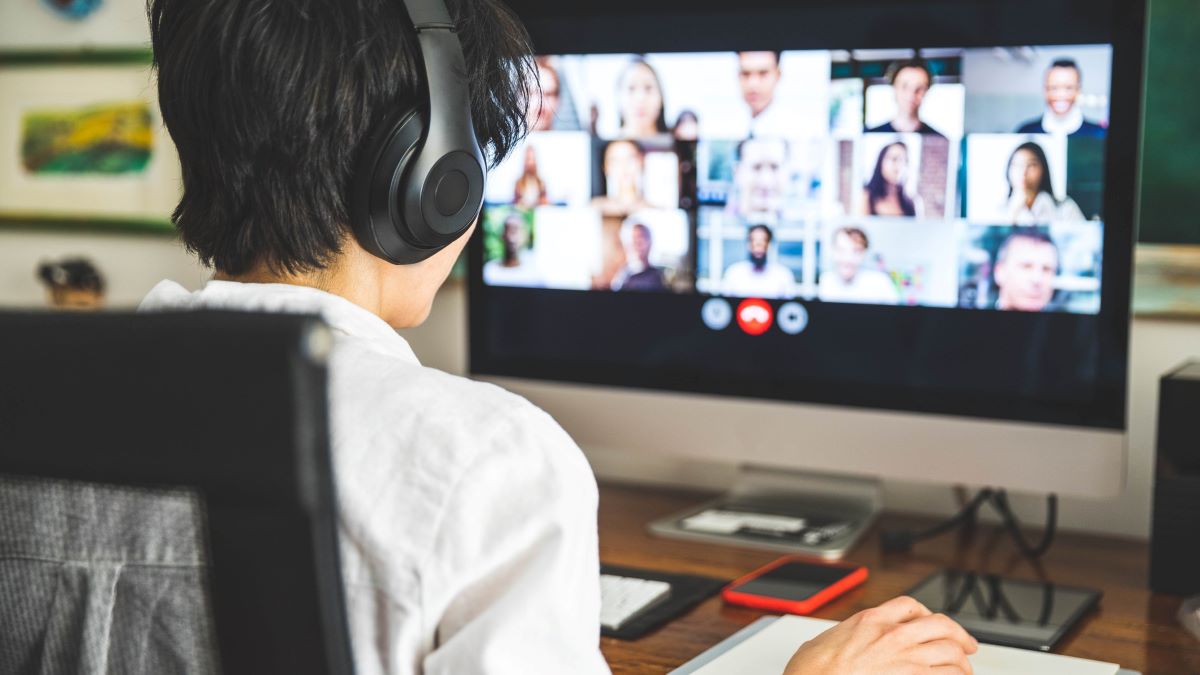 by Zoe Carruthers
On 16 March, my colleagues and I were told to put our laptops in our bags and pack up our things. This was the last day we spent in the Energy Saving Trust office this year. Amazingly, it only took three days for our entire company to switch to remote working. This blog looks at what that meant for the Low Energy Inclusive Appliances (LEIA) programme that I work on and how we adapted to deliver a major international event remotely at short notice.
The LEIA programme seeks to double the efficiency and halve the cost of a range of electrical appliances suited for off- and weak-grid household, small business, and industrial consumers. One of the programme elements is the Efficiency for Access Design Challenge, a global, multi-disciplinary competition for teams of university students. This is delivered by Efficiency for Access with the support of Engineers Without Borders UK.
The student teams design affordable and high-performing appliances and supportive technologies for an off-grid context to help accelerate access to clean energy. The Challenge is supported by  and funded by UK aid and IKEA Foundation.  
The Efficiency for Access Design Challenge began in September 2019. A total of 78 students participated in the inaugural year of the Challenge, with teams from nine universities across Bangladesh, Kenya, Uganda and the United Kingdom. By bringing together and inspiring students, the competition aimed to foster innovation in the off-grid appliance sector. 
Participating student teams submitted their final projects in April. To celebrate all their hard work, we had planned the Design Challenge Grand Final to take place in London at the end of June. This would have been an opportunity for the students to pitch their innovative ideas to a panel of judges and network with off-grid industry experts. Students would also find out the winners of the first year of the Challenge at the awards ceremony.  
Our team had been working hard to ensure the Grand Final was one to remember. We were just about to book the venue for this event, when the government announced lockdown restrictions at the end of March.  
There was a lot of uncertainty as to when restrictions would be lifted, but our team decided to accept the challenge to make the Grand Final an online event. 
Adapting to deliver an online event
This idea was not as simple as it seemed. There are many things to consider when you move an event online (especially when you only have two months to plan it). We wanted to ensure that we could still give students the best experience possible. This included the same pitching and networking opportunities we had imagined for the in-person event. So, what was required to make this a reality?
The first thing our team had to do was research. We needed to make sure we were using the best online platform, that our global audience could attended despite different time zones and that our event was still engaging despite moving online.  This stage was necessary to move forward and consolidate our event planning. 
The second thing we learnt to do was adapt. Our main objectives for the event were to enable students pitch their projects to a judging panel, allow them to network with industry experts and host a Grand Final that celebrated their work. It took a lot of back and forth, new ideas and managing change to meet our objectives. 
In the end, the Grand Final became a series of events. Students pitched their ideas to the judges over video chat a week before the award ceremony. They also had the opportunity to speak with an industry expert online as an opportunity to network. While this was not what we had imagined when we started the planning process, it worked surprisingly well for a global competition. So much so that we may host the Design Challenge Grand Final as a remote event in the future. 
The last thing that was needed was teamwork. We all had to draw on our personal strengths to draft up new ideas, plan and execute the event together. We also faced the added challenge of communicating online, rather than face-to-face.
Grand Final success
The Efficiency for Access Design Challenge Grand Final took place on the 25 June, with 120 participants from 33 countries attending the live event. The audience included participating students, academics and representatives from energy access organisations. The event included a video overview of the first year of the Challenge, a panel discussion about working within the off-grid industry and a talk about global responsibility from Katie Cresswell-Maynard, CEO of Engineers Without Borders UK. This led up to the awards ceremony, which announced the Efficiency for Access Design Challenge winning teams. 
Despite the restrictions, it is amazing to see what we all have achieved. Firstly, the students, who submitted their final projects in April, despite not being able to work together in person. They also planned and organised a pitch, while many of their teammates were in separate towns or countries. Secondly, the judges, who took time to attend the online pitching sessions and come together to decide the winning teams. Again, this would've been easier in person, but they still gave the students a great pitching experience. Finally, although our team had not been in the office since 16 March, we were able to research, adapt and work together to achieve a successful Efficiency for Access Design Challenge Grand Final. I am so proud of our team for adapting to working from home so well, and the hard work really paid off.
More on this...