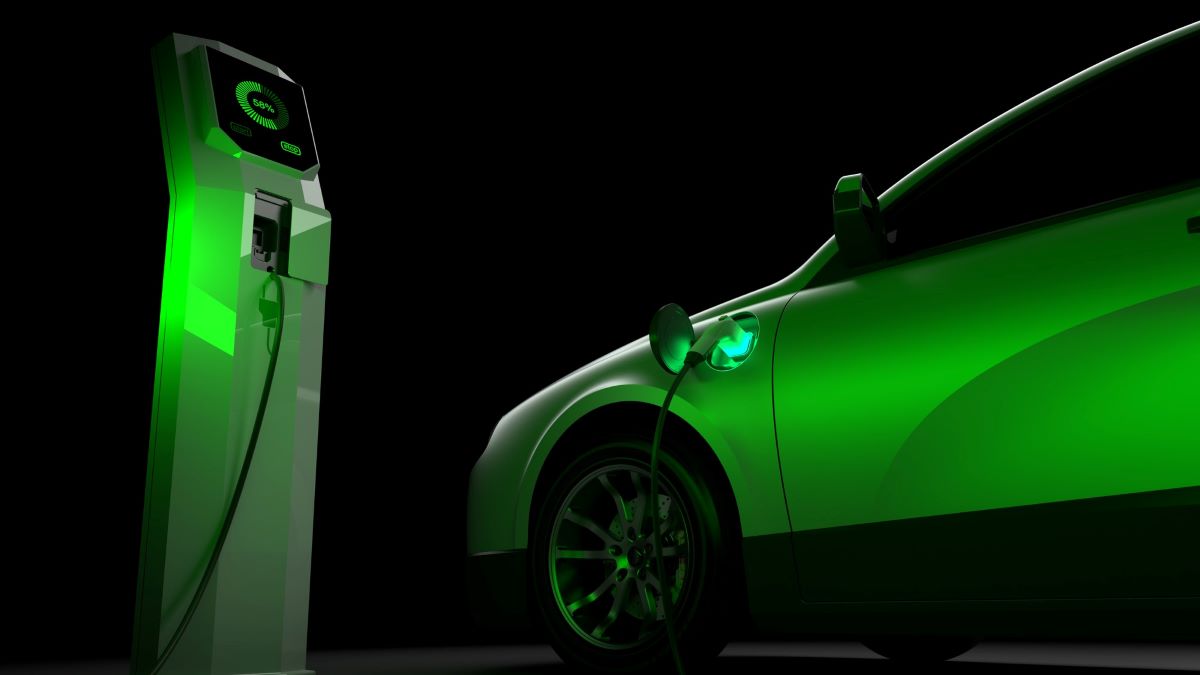 Plug-in electric vehicles are on the rise in the UK, with over 220,000 plug-in vehicles registered in the UK, whether that's battery electric vehicles (BEVs) or plug-in hybrids (PHEVs). Electric vehicles clearly reduce tailpipe emissions but some people continue to question how sustainable they are, when you use electricity from the grid to run them.
From January to May 2019, Britain generated more power from zero carbon sources than fossil fuels for the first time since the industrial revolution. With the electricity grid continuing to decarbonise, the immediate sustainability value – as well as cost-saving potential - of opting for an ultra-low emission vehicle (ULEV) is clear. Technological advancement is also putting to bed 'range anxiety': 200 miles-plus on a single charge is now very common, and battery ranges are rising rapidly.
Yet a discussion point that doesn't seem to go away is around the broader sustainability and ethics of the lithium-ion batteries that go into plug-in vehicles.
Batteries benefit from long lives and 'second lives'
So how much of a sustainability headache are electric vehicle batteries? Well, firstly, the numbers of plug-in vehicles on the road are still low, meaning life-cycle issues are at a relatively small scale at this point. But we will reach a point over the next few years when electric vehicles become the norm.
It's worth noting that electric vehicle batteries are modular and can be repaired – meaning it's very  rarely a case of having to replace a whole battery. And there is plenty of evidence that vehicle batteries (unlike some electronic batteries) are very long-lasting, generally losing very little capacity, and therefore range, over the life of the vehicle. Indeed, most manufacturers offer lengthy guarantees on their batteries, which suggests high confidence in long-term customer satisfaction with performance. The move towards bigger-capacity batteries will mean they are worked less hard than smaller models within vehicles and may show even less capacity reduction.
After a battery's life on the road is done, there's plenty it's still good for, like home energy storage or providing added grid capacity. All the big motor manufacturers – Renault, Nissan and BMW to name but three – are already heavily invested in the battery 'second life' business.
Recycling vehicle batteries
Lithium-ion batteries are not suitable for landfill, mainly due to possible reactions with water and toxicity. But dealing with batteries at the end of life is not a new thing – technologies have come and gone, with accompanying waste management options developed. It's not surprising, then, that there's a lot of innovation going on around the pressing matter of recycling Li-ion batteries in situations when there's no secondary use available.
In Germany, Duesenfeld GmbH is leading the way, with a facility that recycles Li-ion batteries with a 70% reduction in energy use compared to previous methods of recycling, patenting a process which evaporates and recovers organic solvents.
Meanwhile, ReLib, a project from the Faraday Institution, is taking a three-fronted look at ensuring the UK is at the forefront of dealing with these batteries at the end of life: assessing the condition of battery packs, creating the systems for repair, reconditioning and re-use, as well as recovering components and materials when the unit is of no use in a car or other energy storage. The work will also look at current and future regulation, plus how to introduce robotics into waste and recycling. With the modern Li-ion battery having been invented in Oxford in 1980, it would be fitting for the UK to also lead on recycling it.
The social issues of battery production
A bigger concern than the lifetime use of batteries could be the ethics of where the materials used to make them are sourced from. Lithium and, particularly, Cobalt have come under scrutiny, with concerns about child labour in the Democratic Republic of Congo among the social problems linked with its mining.
Purchasers of these essential materials need to be sure that's being produced ethically, and manufacturers are increasingly cautious about their supply chains, faced with suggestions that a move to electric vehicles is simply shifting the poor ethics associated with oil-producing nations into new markets and countries. Major vehicle brands have moved to clarify their supply chain ethics.
Is manufacturing a carbon concern?
A last but not least sustainability question mark is around the carbon emissions associated with construction of low and zero emissions vehicles. Despite the lower emissions during lifetime use than fossil fuel vehicles, this is worthy of consideration, as processes, historically at least, have been complicated – a problem made worse by difficulties in efficiently transporting batteries internationally.
Things are improving, though, mainly through the streamlining of processes. One simple but significant element of this is manufacturing batteries where vehicles are made, and companies such as Nissan, Jaguar Land Rover and others have committed to doing just that in the UK.  
In short, it's a case of electric vehicle batteries not being as bad as they're sometimes made out to be – but there's still some room for improvement. Happily, it seems this is an industry committed to putting electric motoring on a sustainable and ethically clear road ahead.
More on this...