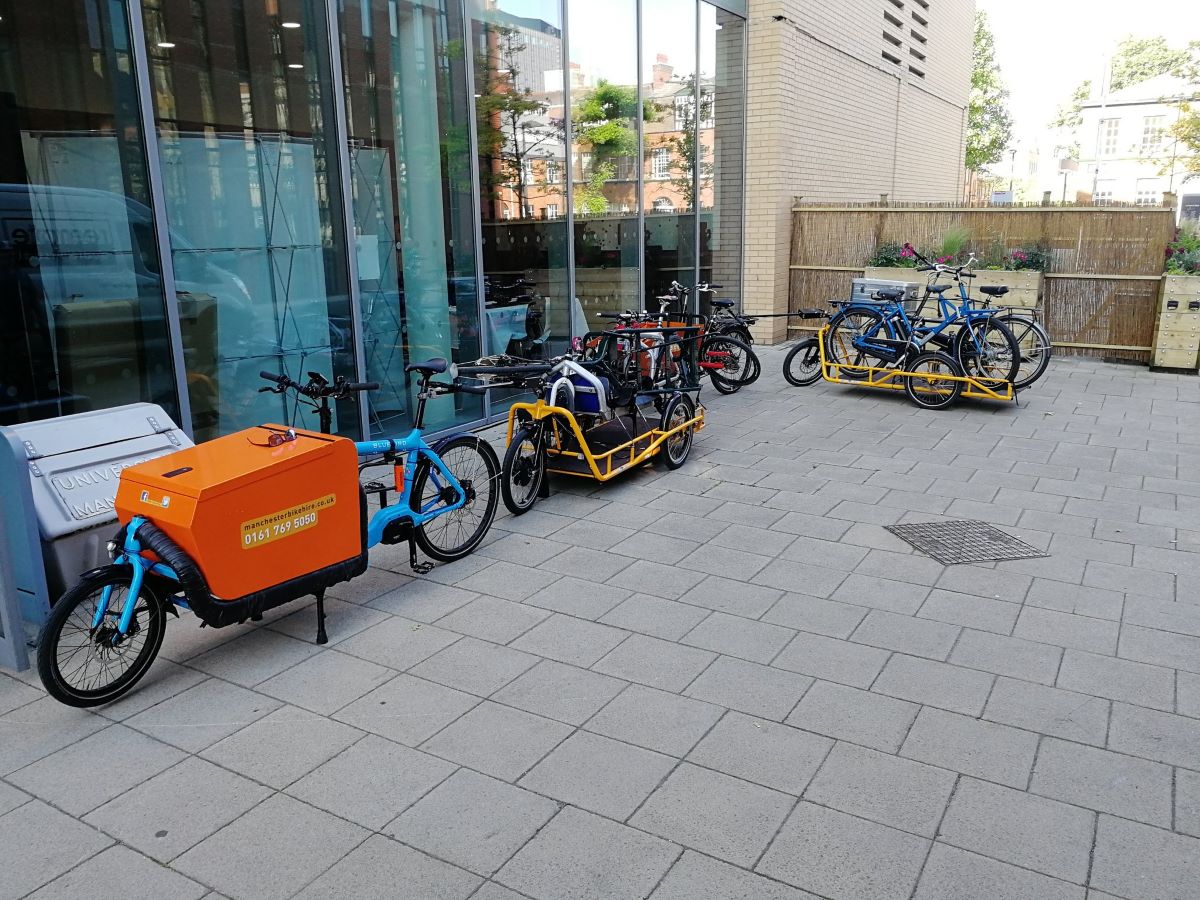 By Shani Kotecha
It's now possible to have almost anything delivered to your doorstep, from the clothes in your wardrobe to your weekly groceries. But the vehicles on the road making these deliveries add up, worsening air quality and traffic congestion.
In April 2019, the government launched a £2 million eCargo Bike Grant Fund, which supports businesses to switch from older vans and cars to emission-free vehicles. Ecargo bikes improve air quality and reduce congestion by replacing conventional petrol and diesel delivery vehicles.
Energy Saving Trust spoke to some organisations that already use ecargo bikes, to see how they benefited, and what advice they had to pass on to others considering investing in this green transport.
Marcus Vere, Owner and operator at Box Bike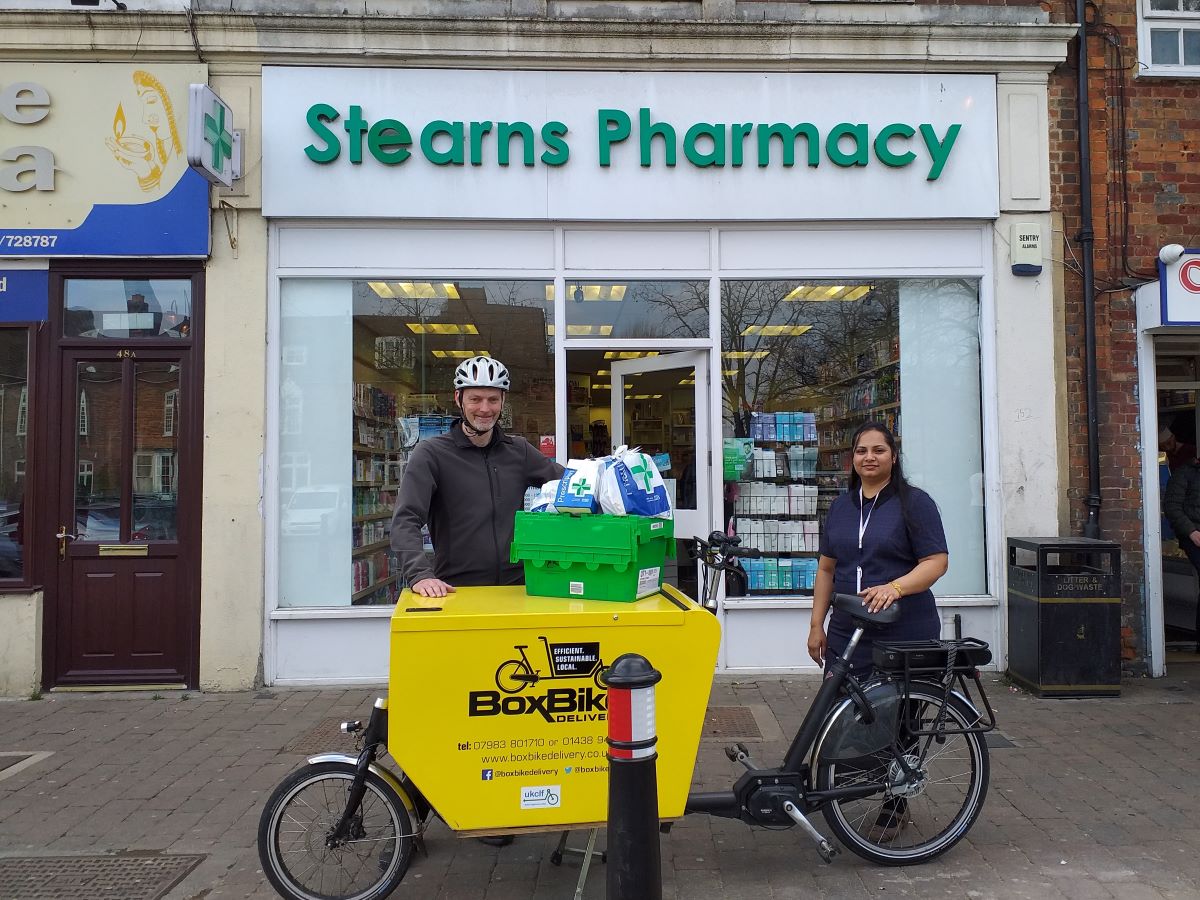 'Box Bike is a micro organisation, specialising in sustainable last-mile delivery within Stevenage. We use bikes to deliver small and medium parcels and packages to help reduce the number of van and car journeys in town.
We began in 2014 with two cargo bikes delivering boxes of organic vegetables for Riverford Organic Farmers, and we now deliver 600-900 parcels a week for a national carrier. Our fleet has doubled, and now we only use ecargo bikes.'
How have ecargo bikes made a difference to your organisation?
'The initial motivation to make the change to ecargo bikes was the need to carry more weight over a longer distance, and within a more challenging environment.
The first ecargo bike was an upgrade kit; I was able to secure funding from the European Regional Development Fund via social enterprise Wenta, and since then we have funded our transport through owner capital.
What's it like using ecargo bikes for delivery? Well, it's a bit like playing Bach on a modern piano, it works in so many ways.
Using ecargo bikes as opposed to non-assist really makes sense from a Health & Safety perspective, and helps riders in the long-term. It also opened up the job to a larger cross-section of prospective employees. We made 35,000 deliveries in 2018 using a small number of ecargo bikes, and it is clear that there is huge potential for these vehicles.'
What did you learn from investing in ecargo bikes?
'Having a local mechanic who can help with repairs is important, and as ecargo bikes are so niche, I had to occasionally take them back to Cambridge in the early days. We now handle most of the routine maintenance ourselves and use a local bike shop when necessary.
The next stage will be to look at training our own rider/mechanic in a specialist module for ebike maintenance. These courses already exist, and will help us develop as an organisation.'
Genevive Amoah, Innovation and Project Manager at Mango Logistics Group
'Mango Logistics Group is a London-based logistics provider, providing managed storage and warehousing services as well as same day, next day and international delivery.
We started out in 2004, serving as a consolidation/delivery hub and provided bespoke logistics to our clients. Our main service now includes storage and delivery, scheduled collections, courier services and more.
Our courier fleet consists of a wide range of vehicles, including long and short wheel based vehicles, motorbikes, push bikes and ecargo bikes.'
How have ecargo bikes made a difference to your organisation?
'These bikes are faster (electric-assisted), can carry more cargo and have improved our overall operational efficiency. They have helped us reduce congestion at our clients' premises, and have also served as an opportunity to generate jobs for people.
Mango is ISO 4001:2015 certified, and as part of our environmental policy we are committed to the continual improve of our impact on the environment. Congestion in London was becoming unbearable, so we decided to try out ecargo bikes as they are more environmentally friendly, easier to move on the roads in comparison to cars, and their load capacity is more than what a standard push bike or motorbike can carry.
Using ecargo bikes helps us reduce congestion and emissions in central London, and prevents delivery companies from incurring the Ultra Low Emission Zone and Congestion Charge Zone charges, as Mango's consolidation hubs are located just outside this area.'
What did you learn from investing in ecargo bikes?
'Taking on the ecargo bike has been one of the best decisions Mango has made. For any business that is considering taking on ecargo bikes, or any electric vehicle, we suggest you trial different types before making a final decision. It's important that the rider tests the bikes when they are empty as well as when they have cargo in them, as manoeuvring corners can be challenging when the bikes are filled with cargo.
You need to know where to go if a bike is faulty, as not everyone will be able to service ecargo bikes. Finally, ensure you discuss any insurance you might need before purchasing the bikes.'
-----
The eCargo Bike Grant Fund is available to limited companies, sole traders, partnerships, charities and not-for-profit organisations. Public, community or third sector organisations are also eligible providing they meet the eligibility criteria.
The funding can cover up to 20% of the total cost of an ecargo bike, up to a maximum of £1,000 per bike. To be eligible for funding, an ecargo bike must have minimum 125 litre cargo volume capacity and minimum 130 kg weight capacity (combined rider and cargo weight).
Visit the eCargo Bike Grant Fund page to see our Eligibility Criteria, Information Pack, and Code of Practice, and apply for the fund.
More on this...