•  2.38million households need energy efficiency upgrades
•  Clean Growth Plan must make changes to help struggling households
•  More money, better targeting required
The UK is soon to publish the Clean Growth Plan setting out the government's strategy for carbon emissions reductions in the 2020s; the aim being to keep the country on track to meet climate obligations in the years to come. We argue that tackling energy use in homes has to be a central part of that plan.
In particular, there has to be a special effort made to deliver upgrades for 2.38million households in England living in fuel poverty. Families in fuel poverty are defined as those living on a low income but who need to pay more than the average energy bill to heat and light their home. Improving energy efficiency in our homes delivers carbon savings nationally but for people living in fuel poverty, it can also improve lives directly.
But what scale of activity is needed to help fuel poor households – and how should support be delivered?
Efforts will fall short without more support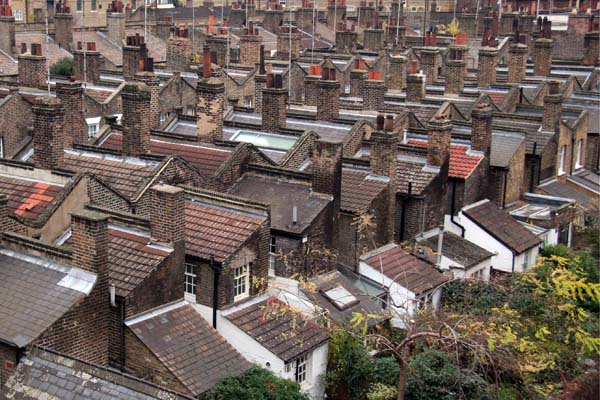 In 2015 the UK Government introduced a new Fuel Poverty Strategy, identifying energy efficiency improvements as the main way in which we are going to tackle the problem. A new target was set: to get as many fuel poor homes as possible up to an Energy Performance Band C by 2030. We strongly support this target and we've been pleased that ministers in Theresa May's government often refer to it.
But the Government's own consultation document on the then draft Fuel Poverty Strategy admitted that policies aren't in place to meet the new target. Analysis since the Strategy's publication has shown the extent of that shortfall: funding for energy efficiency in low income homes needs to be doubled if we're to meet the 2030 target. In fact, we need to go back to funding levels for energy efficiency that were in place before 2013, when David Cameron slashed the Energy Company Obligation (ECO) funding programme.  
This need for increased funding is not just our view, but is echoed by the Committee on Fuel Poverty and the Committee on Climate Change (CCC) – the Government's official advisers on fuel poverty and climate change, respectively. The CCC supports the idea because a boost in investment for energy efficiency will tackle fuel poverty and also save millions of tonnes of carbon. The reasons are clear for an announcement on fuel poverty funding to be part of the Clean Growth Plan. 
How do we find people living in fuel poverty?
Before talking about how funding should be delivered, it's important to discuss how we find families at risk of fuel poverty. Without intruding on people's privacy, it's hard for the managers of funding programmes to identify households that are paying too much for energy and living on low incomes. That's why ECO and other fuel poverty schemes are instead promoted to people on welfare benefits. The assumption is that these low income households on benefits are most likely to be at risk.
Of course, though, it's far from a perfect match and many fuel poor households are not on the qualifying benefits: in fact research shows only around 50 per cent of people actually in fuel poverty qualify for help from ECO fuel poverty schemes.
Time to test Government's energy efficiency commitment
Is the Energy Company Obligation (ECO) fulfilling its obligations?
Testing the association between homes and health
The stark challenge of fuel poverty
A proposal for fairer funding
In recent years funding for energy efficiency has been provided through ECO – under which energy suppliers are obliged by government to spend money delivering the improvements in homes. That means all energy customers contribute towards energy efficiency installations through their energy bills. But is this really the best way of funding affirmative action to improve the homes of the fuel poor? We don't think so. 
An energy supplier obligation has been in place since 1994, and has proved useful in installing easier, cheaper measures like loft insulation that very large numbers of homes can benefit from. But the model is not quite right when considering the nature of fuel poverty today.
In particular it's unfair for the half of households living in fuel poverty who don't qualify for ECO support. For these people, ECO is only a cost on their bills and the risk of fuel poverty becomes more pronounced. The same problem applies to low income households who do qualify for ECO fuel poverty support but who do not need upgrades installed. 
This is known as a regressive impact, and it means there is a strong argument to fund fuel poverty initiatives through general taxation instead. 
Quite simply funding energy improvements for fuel poor homes from tax is a better way to more fairly share the load. 
The quest to find those who need help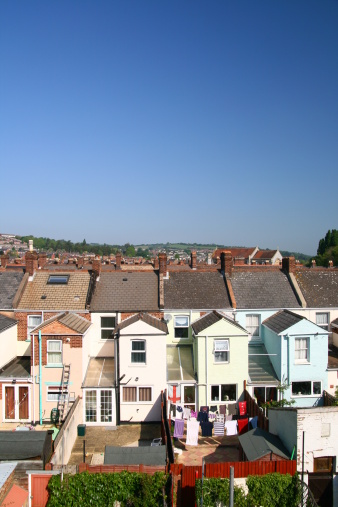 Money is not the only reason numbers of fuel poor remained stubbornly high. To help people facing the domestic pressures that fuel poverty brings, you've got to know where they are – and the programme built to help them has got to encompass all of the most vulnerable.
Improved targeting is needed for ECO, in order to direct ECO's limited resources towards the most in need. 
To find the qualifying households for ECO, progress has been made in recent years in matching benefits data to energy efficiency. This can be done by data matching with those people who are eligible for other benefits, and quickening the process required to access help. We have seen success taking this approach and should continue to do so. 
More broadly, the fact that 50 per cent of fuel poor households don't quality for support under ECO is a major problem. One way round this is to deliver more flexible eligibility for national fuel poverty schemes at local level, working in partnership with those likely to be in contact with vulnerable people. The government is piloting this approach and it's important that – if it works – the model is extended. There are rarely examples where reaching a target audience is more important. 
It's not just how we deliver help though. We need to see a reversal of David Cameron's short-sighted decision to slash funding levels. As fuel bills continue to rise it makes no sense to ignore this blatant fact: helping vulnerable people reduce their energy bills with energy efficiency upgrades is by far and away the most cost effective way to protect them. This is the best way to make homes warm and affordable to heat.
Share your thoughts with us in the comments below or tweet us @EnergySvgTrust.