SuperHomes has been throwing open the doors of some of Britain's most sustainable properties for ten years.
This drone footage is a shining example of how a home can be retrofitted to be 
eco-friendly, sustainable and low carbon. 
Unlocking energy efficiency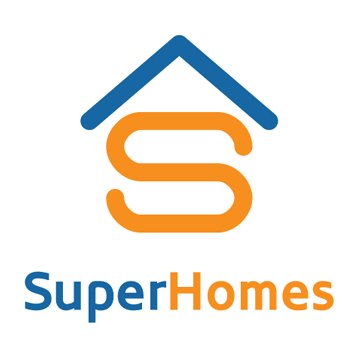 So what makes a home Super? First and foremost, it's all about big carbon emissions reductions through eco refurbishment. All the homes on show have done so by at least 60 per cent, meaning they're a great place to seek inspiration on building fabric features and renewables.
Aside from the 'bread and butter' of home energy efficiency – insulation, and lots of it – there will certainly be some interesting technologies on show. In our political candidates' homes alone, you can see measures like solar PV, heat recovery systems, mechanical ventilation and heat pumps. 
There is no such thing as a generic house in this collection. They range from Grade II listed 16th Century ironstone properties to 1990s build ex-council houses; from 6 bed Victorian properties to 1940 terraces; from idyllic eco-lodge retreats in rural Snowdonia to single story flats in the heart of London. All in all, it really serves to highlight that making fabric changes, cutting bills and carbon emissions can be something appropriate for almost any type of building. You can visit over 100 special eco-houses as part of a busy calendar of Open House events in the late summer.
Applying energy efficiency principles in your new kitchen
Is home energy storage right for me?
Home owners missing out on energy efficiency opportunity
An important showcase of potential
The tenth year of openings features a number of households that have been part of the scheme since it began in 2007, but also seven first-timers inviting the public into their homes. This year's openings are supported by Ecology Building Society.
Open homes events like these are great ways to showcase the levels of retrofit ambition that can be achieved on a range of property types, but also give some basic insight into how individual measures work in homes. The value of having the opportunity to see energy efficiency in action locally cannot be understated. 
SuperHomes Open House events are taking place around the country now – though the majority are happening in September. Find out if there's one near you with their locator tool.
Follow @SuperHomes_SEA on Twitter, and Like their Facebook Page for updates. Share your thoughts with us in the comments below, or tweet us directly @EnergySvgTrust.