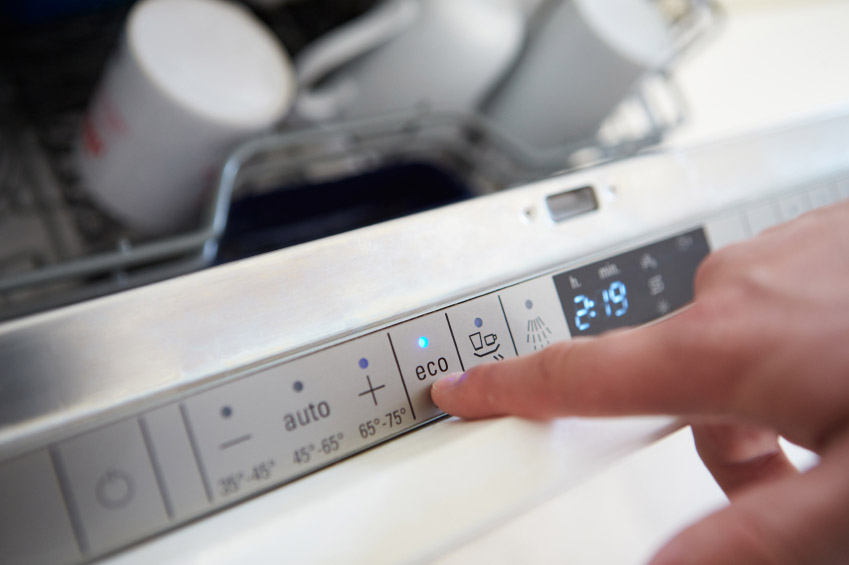 The latest report from MarketWatch, an alliance of European NGOs and consumer organisations set up to monitor product compliance with EU energy regulations, has revealed some quite surprising findings. They include a dishwasher that needed two runs on the test setting to clean properly, and a vacuum cleaner that used 54% more energy than claimed. 
There were fewer glaring examples – some literally so. Assistant Certification Manager, Stewart Muir said, "We found lightbulbs that were simply not bright enough. If a lightbulb isn't meeting its claim on the box, it's not compliant. Consumers need to be sure they're getting what they want and expect. 
"Other issues we found were products with standby power consumption higher than the 1 Watt limit. A couple of tenths of a Watt may not sound like much, but at scale, it's a real problem."
Narrowing the search 
MarketWatch screened 100 products, and tested 27 products in full – but why were those products in particular targeted?
Stewart said, "We had good intelligence that helped narrow down our scope, including from our project partner International Consumer Research and Testing (ICRT) which does work for Which? and equivalent bodies in other countries. It has lots of industry insights. Plus, we did a lot of testing for the old Energy Saving Trust Recommended label. Then, other partners had some useful market intelligence from industry. We also looked at cheaper products that were claiming high energy ratings that we thought may have been too good to be true."
Empowering the authorities
On the back of findings, a mixture of engagement and enforcement lies ahead. 
Stewart explained: "We're giving countries' market surveillance authorities our results, which is useful intelligence to bolster their work. MarketWatch itself doesn't have any powers of enforcement but by engaging with manufacturers, we have already seen some action taken, such as product improvements and amended claims."
Where engagement doesn't work, it's over to the authorities. In the UK, this takes the shape of the National Measurement and Regulation Office (NMRO) – which does have the power to fine, as seen in this example involving a freezer manufacturer. Often, though, it prefers to work with companies and sometimes iron out issues at an earlier stage. 
 
Stewart said, "We're pleased that MarketWatch seems to be providing a valuable service. Energy labelling is self-declared, and while there's wide concern that some products might not be living up to what they're claiming, some EU national authorities often lack the time and resource to check up on them. So we're going some way to filling that gap."
Consumer trust is key
It's an important gap to fill, as previous studies have suggested that 10% of the energy savings made from eco-design and energy labelling legislation could be lost from products that fall short of their performance claims.
Stewart adds, "There's a broad consensus amongst the partners on this project that if we tested more products, we'd find more anomalies. It's clear that more market surveillance, more testing and more resource for government authorities would be valuable in making sure consumers get what they pay for."
We have a bespoke service that provides independent verification of product performance. Find out what product verification could mean for your business by emailing certification@est.org.uk or call 0207 222 0101. 
For more information, read Arthur Neslen's article 'Nearly 1 in 5 home appliances uses more energy than advertised, survey finds', published on 22 March 2016 via The Guardian online.