•  Pure electric vehicle registrations up 42 per cent as Government launches air quality plan
•  No further details on diesel scrappage but it's still on the table
•  More carrot and less stick key to success of clean air zones
Last week the Government released its much anticipated strategy document putting forward its proposals on improving air quality across our major cities. 
The draft Air Quality Plan discusses the issues at the heart of poor air quality across the UK. Energy Saving Trust will play a leading role working with Government to create clean air zones in Leeds, Birmingham, Nottingham, Derby and Southampton.
Why has Government released an Air Quality Plan, and why now?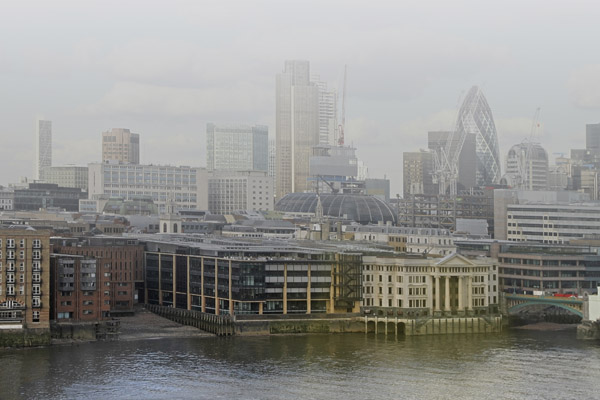 Air quality has been found to be alarmingly bad in a number of UK cities and towns. One major culprit is nitrogen oxides (NOx) which when highly concentrated can cause significant health problems, ranging from asthma to lung cancer and heart disease. Road transport is the main source of NOx and older diesel vehicles including buses, heavy goods vehicles and cars are the largest emitters. This is why diesel vehicles figure so heavily in the air quality strategy. 
The burning of fossil fuel in vehicles also contributes to carbon emissions that lead to climate change. Whilst it might sound at odds, some diesel vehicles are comparatively low CO2 emitters while being high emitters of NOx. That's led to some real challenges for policy makers who on the one hand want to tackle climate change, but don't want the negative health consequences of poor air quality.
Poor air quality is estimated to be linked to around 40,000 premature deaths a year in the UK which has led to high profile campaigns from organisations ranging from Greenpeace to the British Lung Foundation. Levels of NOx in UK cities have breached limits set in EU Air Quality directive – which is what triggered the publication of today's air quality plan.
Government has taken the unorthodox step of publishing an air quality strategy/plan in the middle of an election campaign following three legal challenges by non-profit environmental law firm ClientEarth. As a consequence, Government was ordered by the High Court to produce a draft air quality plan by 9 May in order to bring NOX back to safe and legal levels.
It's not as simple as demonising diesel
One of the reasons that NOX has become such a problem is that some years ago Government encouraged people to adopt diesel vehicles instead of petrol vehicles in order to reduce carbon emissions. This had the unintended effect of contributing towards local air quality problems.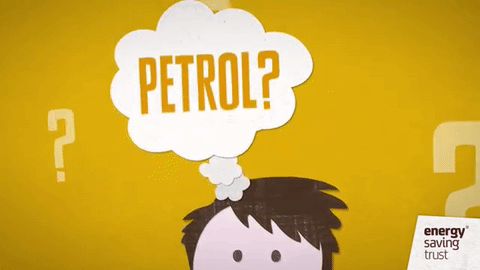 There is a risk that these concerns lead people to avoiding diesels altogether, so it's important to emphasise that diesel vehicles remain a good choice for certain journey types.  
For example, diesel vehicles are good if you regularly drive long distances at higher speeds – i.e. motorway journeys – but if most of your driving is shorter, slower journeys, such as city and town driving, electric vehicles may be more appropriate. 
Ultimately it boils down to a simple and common-sense approach: choose the right vehicle to suit the majority of your journeys. Getting this choice and balance right is key to clean air and green transport. 
What does the Plan actually propose?
The Air Quality Plan explores various options to tackle poor air quality and one idea that was subject to considerable media speculation is a diesel scrappage scheme. The plan did not include detailed proposals on diesel scrappage in the end but didn't rule a scheme out either, so if compelling evidence is put forward then a scheme could be included in the final plan. 
Diesel scrappage is by no means the whole story however and the strategy also wants councils to play a greater role through what are being called Clean Air Zones (CAZs) in addition to the planned London Ultra-Low Emission Zone (ULEZ). The mandated CAZs will seek to restrict the worst polluting vehicles from areas where there are significant issues with zones expected to be in place by 2020. 
Beyond that it is encouraging that the plan maintains Government's commitment to electric vehicles and ultra-low emissions vehicles more generally, includes funding for hydrogen vehicles and infrastructure, promises that Government is going to lead by example using its procurement policy and update its emissions reporting requirements.
Green and corporate giants agree: a clean energy transition is needed now
Consumption down, renewables up – but can energy progress be sustained?
Time to test Government's energy efficiency commitment
Decarbonisation policies resulting in higher energy bills? Hear from our Head of Policy
Reward rather than penalise to boost ULEV uptake
Local authorities have an important role to play in improving air quality as they are well placed to understand local conditions and determine what will or won't work. The proposals for CAZs are a part of that but we believe that they need to be rolled out as part of integrated sustainable transport strategies. This will mean thinking about how the CAZs fit in with plans to develop charging infrastructure for electric vehicles, improve public transport and the wider transition to low carbon transport.
Giving local authorities more powers and duties to act on local air quality is a good idea. The key thing is that this isn't all about punitive measures for the so-called offenders. If we are to successfully realise the benefits of clean air zones then both businesses and private drivers need advice and support to transition to ultra-low emission vehicles.
Energy Saving Trust will be working in Leeds, Birmingham, Nottingham, Derby and Southampton to help make clean air zones a reality and ensure that businesses and local authorities have everything they need to deliver effectively. 
Back to the future for clean transport 
In 1894, cities across the world with rapidly growing populations and ever more horse-pulled taxis and buses, were in the midst of the 'Great Horse Manure' crisis. The Times newspaper predicted that "In 50 years, every street in London will be buried under nine feet of manure". City planners and policy makers were left scratching their heads and it fell to inventors to find a solution. With the cost of keeping horses rising, an opportunity arose that Henry Ford seized, creating his now famous Model T. By the start of the First World War horses were no longer the dominant form of transportation in cities. 
This example highlights that if you take a step back from the current air quality crisis it becomes obvious that it is the latest of a series of transport-related challenges that we have grappled with throughout history. There is no perfect transport solution that can be used in all situations and often, solving one problem can create another.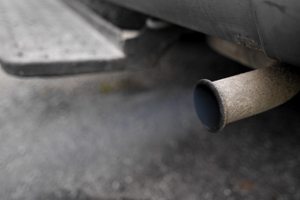 Back to the 21st century, we have a 2050 target to cut UK carbon dioxide emissions by 80 per cent relative to 1990 levels. Sustainable transport will be a key part of that. Government's ambition is for every new car to be an Ultra-Low Emission Vehicle from 2040 but under five per cent of new cars and vans last year falling into that category, we still have a long way to go. That being said, it is very encouraging that pure electric vehicle registrations are up 42 per cent on last year, with petrol electric hybrids also up.
Thinking beyond just replacing one car type with a cleaner one, there is a growing recognition that we may need to fundamentally rethink how we view personal transport. Mobility as a Service (MaaS) is an increasingly popular concept in transport circles and involves paying for transport solutions as and when you need them in a pay-as-you-go or even subscription fashion. In practice this could mean paying a monthly or annual subscription to access various services as and when (e.g. the subscription may include your rail travel, bus fare, bike hire, car rental, etc. that could be requested when needed). 
In many cities, car clubs are also growing in popularity, allowing users to access a vehicle quickly and easily for short periods of time without being tied down. Membership of a car club provides users with a handy middle ground between owning their own car and having to go through the process of renting a car for a day or longer. Car club fleets are also much cleaner, with high proportions of ULEVs.
Addressing air quality is one of the biggest environmental challenges we face today. Government's Air Quality Plan presents good recommendations and is a positive step forward. To be successful we need to tackle this air quality crisis locally and nationally with a long-term view and vision for a truly integrated clean transport infrastructure. 
Share your thoughts with us in the comments below, or tweet @EnergySvgTrust.