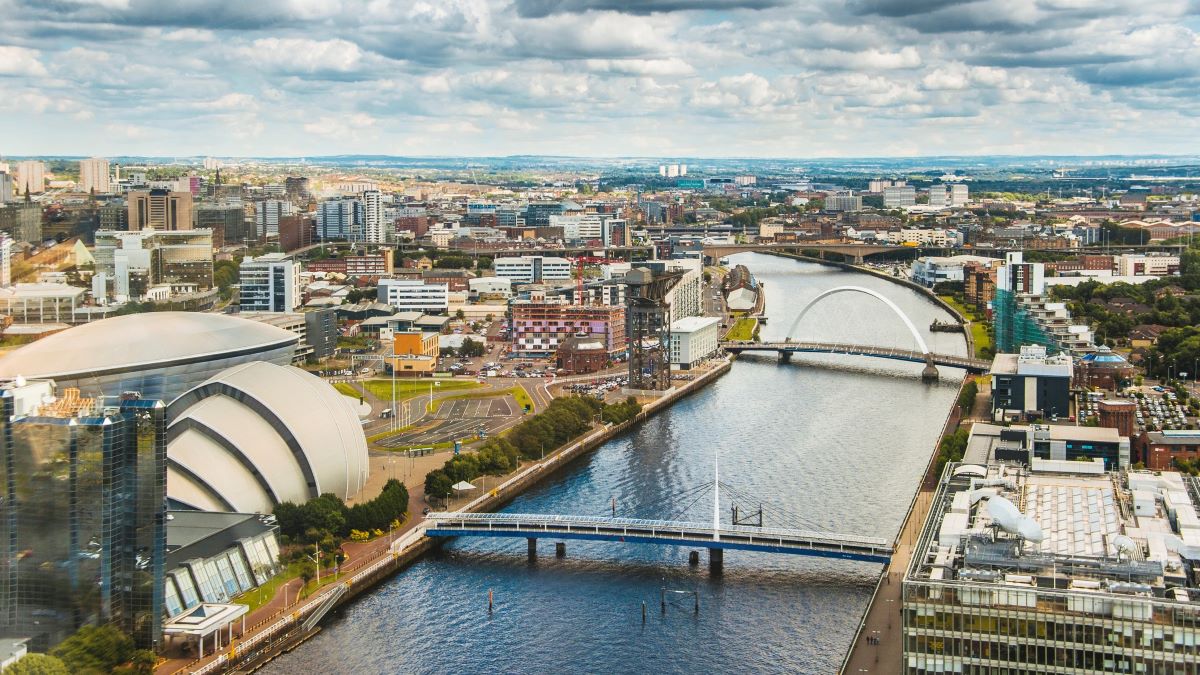 Scotland is an interesting case study in the quest to ensure equality is at the heart of sustainable transport developments. With low-carbon transport as a major policy focus, Scottish Government's transport goals include:
phasing out the sale of new petrol and diesel cars and vans by 2032
expanding the plug-in vehicle charging network from now to 2022
doubling active travel investment from £40million to £80million
introducing Low Emission Zones to Scotland's four largest cities by 2020.
To fully realise these ambitions, it's crucial to ensure that everyone has access to new transport technologies. Low-carbon, low-cost transport can hardly be considered a success if it's only available to the wealthy.
Helping everyone get charged up
While cost parity with petrol and diesel vehicles is forecast for battery electric vehicles (BEVs) by 2024, we need the charging infrastructure to be ready in order to convince people to go electric. We've seen the Low Carbon Transport Loan support over 1,000 households and businesses purchase electric vehicles, and in the last year, 1,300 plug-in vehicle owners took up the option of £300 of top-up funding to install charging units at home.
These are promising signs - but charging electric vehicles needs to be available to people living in a range of properties, with different lifestyles. Home charging isn't an option for many. Consider, for example, that around 70% of Glasgow's residents live in flats: this means no off-street parking, and certainly no driveway. We need investment in on-street charging infrastructure, coupled with options to charge vehicles at work, to convince householders to switch to electric.
New models for car use offer improved access
Having no access to personal transport can prove a barrier to opportunity for some – but there are signs that society is shifting away from car ownership, with quarterly dips in new vehicle registrations being noted year-on-year. Digital technology is enabling shared access as a viable option for many. CoMoUk is backing car, bike and ride-sharing as a socially-inclusive, low-emission alternative to traditional transport approaches, while start-ups such as BlaBlaCar, GoCarShare, Drivy and Turo are jostling to become the Uber or Airbnb of this growing market.
Enabling not-for-profit housing associations and cooperatives to take a stake in these new transport options can help achieve equality. The Plugged-in Households Grant Fund, which Energy Saving Trust runs on behalf of the Scottish Government, offers housing associations and cooperatives funding to procure a zero-emission car club, for use by their tenants and the wider community. This means that going zero-emissions isn't out of reach for those without off-street parking and on low incomes. Such schemes offer a cutting-edge transport option for those without a vehicle, and we hope the first phase of the scheme will reach 100,000 households in Scotland.
Getting active on two wheels
Getting people more active is a central tenet of low-carbon transport policy. A further bonus of car share schemes is that members are far more likely to walk, cycle and take public transport than those who are not part of clubs, as car club members actively consider their travel choices rather than just driving their own personal car for most trips.
eBikes are a good option for promoting active travel too. Research has shown that eBike riders travel further and more regularly than standard bike riders, while the rider is physically active 95% of the time. It may also be that they open up active transport to older people: the average age for recipients of the eBike Loan, another incentive scheme we run for Scottish Government, was 54 years old.
It's clear that there are options available to make sure no-one gets left behind as Scotland's transport infrastructure becomes more sustainable. Bringing everyone along for the ride matters: 37% of Scotland's greenhouse gas emissions are from transport, and emissions from cars and lorries have been rising, despite improvements in individual vehicle CO2 emissions.
Recent and long-term trends in emissions reduction suggest that transport is lagging some way behind energy supply and households, so there's no time to lose. Scotland has a chance to build a sustainable and inclusive transport future.
More on this…