•  A-G product labels to return
•  The end is nigh for '+++' ratings
•  Opportunity for innovation - but issues to iron out
It's out with the new, in with the old for eco labelling.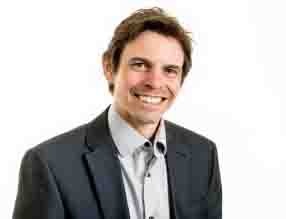 The European energy label is reverting back to its original A-G format, saying goodbye to its three pluses for good. Product standards expert Stewart Muir (pictured) thinks it's about time.
He said: "Having pluses after the letters confused consumers – especially since in some categories of product, very high percentages are now reaching A+++. Fridges now come in at minimum A+ standard. It's hard for people to know what's best. The system has remained in place too long, which has also stifled innovation a bit."
Timing is key
There are varying timescales for when different product groups will revert to the new label. White goods, TVs and lighting are doing so first, expected within three years. Most other products should have the new label by 2024.
Stewart said: "TVs, for example, have essentially been working off the 2009 standards and testing regime, but the market has moved on and updates are needed to better reflect the technology development and real-life use. And generally, where a product is in the middle of the pack on energy efficiency, it will be a lot easier to understand how it is performing if it goes back to D class rather than A."
One worry, though, is over boilers, with new labels not likely to come in until 2030. 
He said: "There is some concern that this will 'lock in' fossil fuel condensing boilers until this point, and not allow technologies like heat pumps to break through. A quicker rescale of boilers out of the A class could better drive this transition."
Preventing added confusion
Although the move is to cut confusion, there is naturally a degree of risk that a change back, particularly over a period of time, could mean additional misunderstanding. Stewart agrees, but thinks the appetite for change should help smooth the transition.
He said: "Provision has been made for national communication campaigns, but industry and retailers need to be engaged too. Manufacturers were generally behind this development though – the pluses had become a bit like more blades being added to a razor, with not much additional benefit."
Digital labels could maximise energy information on home appliances
Do Europe's televisions have the right energy labels?
To testing times: 15 years of Energy Saving Trust product trials
Better digital information
The change will also offer the chance for consumers to access more product information digitally, including at point of sale, via their smart phones. Stewart thinks this is a key benefit.
He said: "The changes make provision for better digital communication and alongside the new product database that has been agreed, this will help consumers to compare products and select an efficient one. We are already leading the way on this through the work we've been doing on the Digilabel project."
Labelling after Brexit
As this is European legislation, it's another issue where Brexit rears its head. The UK Government's recently-unveiled Great Repeal Bill made it clear that EU environmental laws were going to be transferred into national statute – but there is always the chance of subsequent change. 
Stewart commented: "It's up to the UK to be ambitious in this area or not. It is possible that labelling and compliance could be seen as less important, but it could be a chance to be more radical. The Swiss, for example, have higher standards around tumble dryers than those set out by Ecodesign, meaning that only heat pump models are allowed. 
"In the UK, one thing to consider might be measures to incentivise improvement of the national refrigeration stock, both domestically and commercially, and address the rental sector. Such changes can transform the market, and make more advanced products more affordable." Stewart Muir, Project Manager, Energy Saving Trust
One positive sign in this regard is a recent survey of Conservative Party supporters, which shows high levels of support for home energy efficiency measures. 
No more changes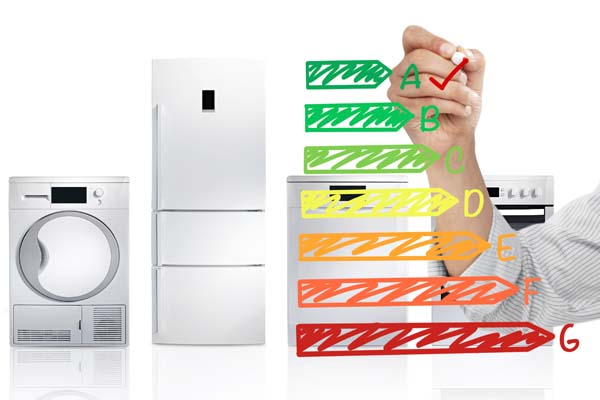 Fortunately, there's little risk of another labelling U-turn, with a new re-scaling mechanism introduced. 
He explained: "When 30 per cent of a product type become A-rated or 50 per cent A and B, the label's criteria will be re-scaled accordingly. With the scale now, it's hard to keep up with innovation.  Rescaling is inevitable at some point, but the aim was to set out measures so this won't have to happen again for 10 years or so"
The improvement of product energy performance thanks to Ecodesign has been a real success story. Hopefully the move to a simpler style of labelling will provide a model that manufacturers, retailers and, most importantly, consumers, can get behind. 
Learn more about home energy efficiency. Share your thoughts with us in the comments below or tweet @EnergySvgTrust.