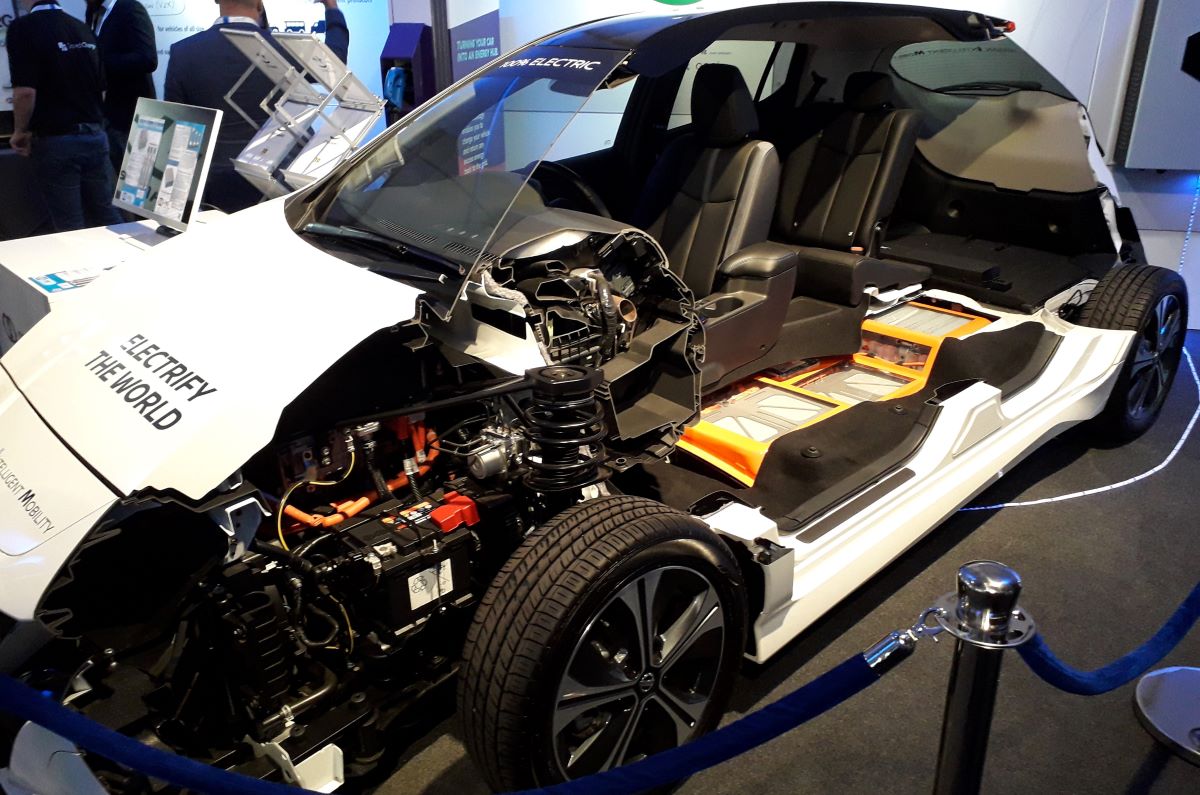 By Luke Redfern
With over 4,700 visitors, 250+ exhibitors and the launch of a new Connected Automated Mobility zone, the Energy Saving Trust Transport Team were blown away by the industry progress they witnessed at the Cenex organised Low Carbon Vehicle event, hosted by Millbrook Proving Ground, on 4 and 5 September 2019.
Here's what we learned …
Ministerial Address
George Freeman MP opened the event. He is the current Minister of State for the Future of Transport, a new role that aims to provide leadership to the UKs transport system and bring it into the 21st Century. The Minister explained the three D's that guide his remit:
Disconnection within the transport system;
Decarbonisation; a drive for cleaner, integrated transport to help reduce CO2 and improve air quality;
Digitalisation; using the shift to a digital network to enable smart transport in the UK.
The message from Central Government was positive, and the Minister re-affirmed the government's commitment for the UK to meet its Road to Zero objectives and to continue to support the development of the supply chain.
Find out about electric vehicles in our guide, or read on for more about the innovations at the Low Carbon Vehicle event.
Experience Anxiety
The battery range of electric vehicles continues to increase with every new model launched, typically 220-300 miles, and the purchase price is slowly falling to become comparable with petrol or diesel equivalents. New luxury electric vehicles are also entering the market, including the Audi e-TRON, which featured at LCV and is involved in a pilot by Addison Lee who are using 5 e-TRONs for their premium chauffeur service. With ever increasing range capability, are we witnessing the death of range anxiety?
During the Energy for Transport sessions, speakers introduced the concept of "experience anxiety" where EV drivers feel anxious about the reliability of chargepoints, specifically that the points will not be working or that they will be unable to access the management system during a long journey. To ensure consumer confidence in public networks we need to see progress in ensuring the chargepoint network is fully serviced, maintained and repaired.
A new way forward for power assessments
One of the key barriers to installing public infrastructure is the lack of knowledge of the power capacity of towns and cities. However, a new tool launching in March 2020 from EA Technology and UK Power Networks promises to transform the process. Local Authorities, chargepoint companies and businesses will be able to source information about power capacity from substations using an online mapping tool. Users will be able to plot a route to potential chargepoint locations, estimating the cost of the contestable and non-contestable installation costs in seconds – something that would previously have taken days.
Connected and Automated Mobility (CAM)
LCV also saw the launch of the Connected and Automated Mobility Road, authored by Zenzic-UK Ltd. The roadmap addresses the developments needed to achieve connected and automated mobility (CAM) at scale by 2030. CAM refers to autonomous/connected vehicles, or self-driving cars, and the link to wider digital technologies and policy. Look out for a future Energy Saving Trust blog on this topic soon!
Hydrogen Taxis and new Refuelling Strategies
No low emission event is complete without a hydrogen presence and this year was no exception, with exhibits including the new Hyundai NEXO Fuel Cell Electric Vehicle (FCEV), plus a showcase of the new suite of hydrogen refuelling options from Fuel Cell Systems. One refuelling option was a "hydrogen jerry can" which would allow recovery companies a means of temporarily refuelling a hydrogen vehicle. There's a lot of activity addressing the relatively low number of hydrogen refuelling points across the UK, so watch this space for this disruptive technology to feature more heavily in the UK transport system.
Smart Charging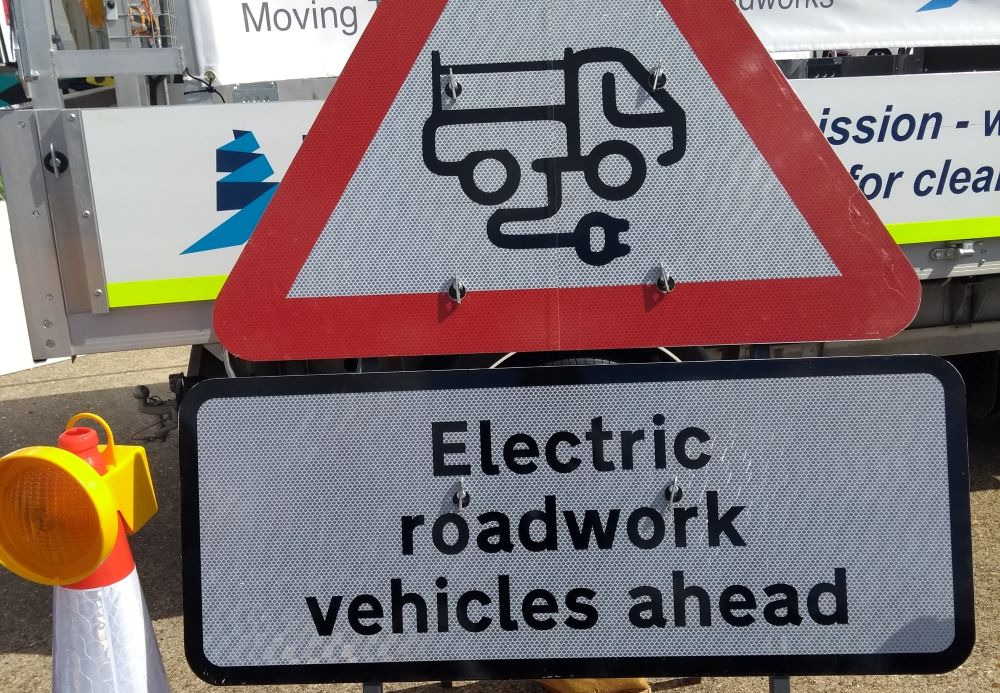 One of the smart charging trials presented by Transport Research Laboratory Ltd investigated consumer behaviour around smart charging. They found that financial reward was the most effective mechanism of motivating EV owners to avoid charging at peak energy demand times (5pm-7pm) thus reducing strain on the grid. The analysis suggests that a minimum reward of £10 per month would entice customers to sign up to smart charging.
Chargepoint Innovation
Vehicle-to-grid (V2G) featured heavily at the event, as did inductive (or "wireless") charging systems, currently being trialled as a method of recharging battery electric taxis in Nottingham. In the V2G session we learnt that in Virginia, USA, they have reduced the cost of school buses by 40% by switching their school bus fleet to electric using V2G with the support of the local utility company.  To learn more about V2G, visit our Powerloop project.
It was a packed event, so to summarise:
Central Government are committed to the low carbon transport agenda, and to supporting the development of the supply chain in the UK
We shouldn't dismiss hydrogen. Increasing numbers of studies and trials are showing its viability as a mass fuel source
Smart transport is on its way - the new CAM Roadmap proves that autonomous, or driverless, vehicles are coming to UK roads
Smart charging is the way forward. Proven in research programmes, the next phase of work is to explore how best to help consumers fully utilise smart charging to reduce demand on the grid.
Cenex' LCV event is free to attend and is held every September. For more information visit: www.cenex-lcv.co.uk 
More on this…