Wind energy has been a great renewable energy success story. 
But is the sector's technology going to look the same as it does now in the future? Some industry players think not – and suggest change might come soon. 
Looking up, to generate more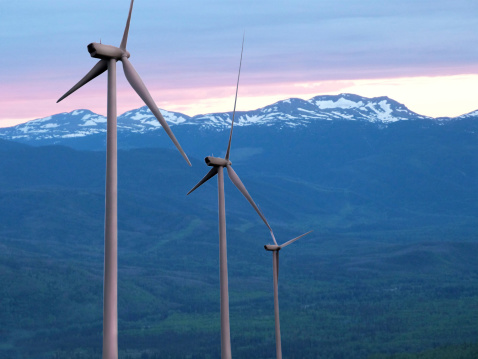 For one, there's a possibility that it's going to move towards exploiting stronger winds at higher altitudes, prompted by the promise of greater wind velocity, higher power density and as a result, better equations when it comes to those all-important cost benefit analyses.
This will require some eye-catching innovations. Among the possible competitors to exploit this resource, there are light turbines lifted by balloons, Google X's Makani, which is rather like a small plane or copter attached to a tether, and kites. Yes, kites. 
READ MORE OF OUR BLOGS
Will wind turbines triumph in lamp post link up?
Five of the latest green energy innovations that have caught our eye
Is home energy storage right for me?
Up to the highest height
And in the rush to patent technologies, it seems that kites lead the way and are perhaps pushing closest to gaining a market foothold. Low start-up costs seem to be an attractive factor as well as the relative simplicity of the concept.
The technology works using large surface-area kites attached to cables and controlled to ensure optimum flight path, speed and torque. The tether turns a spool, which in turn is attached to a generator. See the idea for yourself.
Are kite claims too big?
Some of the claims made about the generation potential of this next wave of wind are bold. Take Marcello Corongiu, Programme Manager of Italy's KiteGen, for example:
"High-altitude wind is an enormous reservoir of energy, the second biggest energy flow after sun radiation. It is also highly exploitable without causing environmental issues. As a recent study found, 1800 terrawatts can be generated without impacting the climate."
Of course, it's not going to be quite as simple as that – and such a claim on environmental impact needs to be thoroughly scrutinised. 
Energy is never gained or lost, so there will be some impact on the global jet stream if such technologies were to gain mass traction. Some research has warned against the potential negative impacts of exploiting high-altitude winds. Calm heads and good science will be required in the midst of all the tech industry buzz. 
A range of technology is needed
For a more nuanced view, that of WWF Scotland director Lang Banks in response to a kite power station being given the go-ahead near Stranraer, seems close to the mark. He said:
"Kite-power technology offers the prospect of an exciting new way to harness the power of the wind, particularly in places where it might be impractical to erect a wind turbine."
There needs to be clean energy generation options for all kinds of situations and terrain. Whether kites and balloons all become mainstream wind energy options is a matter for debate – but they look like a sure bet to at least play some role as part of a broad range of future renewable options. 
Learn about field trials by the Energy Saving Trust, and discover more blogs on technology. Share your thoughts with us in the comments below or tweet @EnergySvgTrust.