•  40,000-home study proves efficiency-bills link
•  Better performing homes could mean bigger mortgages
It's well-known that an energy efficient home costs less to run. But up to now, that hasn't affected the mortgage market.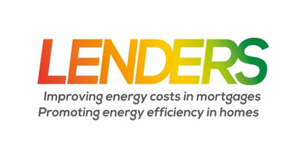 Things could be about to change with the LENDERS project, undertaken by the Energy Saving Trust, BRE, Nationwide and others, which has brought together data on 40,000 homes to prove that more energy efficient homes have lower bills. This is the sort of robust evidence that the finance industry listens to.
The new data means mortgage providers can be confident in making more generous loans to customers buying energy efficient homes, knowing that these customers will have a slightly higher disposable income as a result of low energy bills.
Results from the LENDERS project suggest that factoring household energy costs into mortgage lending could result in up to £11,500 more being available for those buying the most efficient properties, compared to the worst performing.
The 'green' mortgage message is spreading
Engineers back energy saving as UK priority
Time to test Government's energy efficiency commitment
The LENDERS project isn't just about mortgage companies lending more; it's also about home buyers feeling confident to borrow a bit more to buy a more efficient home.
On the back of the project, a new tool has been launched to help potential buyers factor fuel bills into their decision about how much to borrow.  
The question now is what do we need to do to persuade the mortgage industry to embrace these findings and offer new products and guidance and higher loans for energy efficiency. It's likely that both government and industry will need to move to make that happen. Could the government introduce a small additional grant - a financial nudge - that would encourage home owners to borrow a bit more for energy efficiency? At the same time we need the mortgage industry to innovate and look creatively at how the need for warmer, cosier, cheaper-to-run homes represents a great way to build their lending business.
Share your thoughts with us in the comments below or tweet us at @EnergySvgTrust.