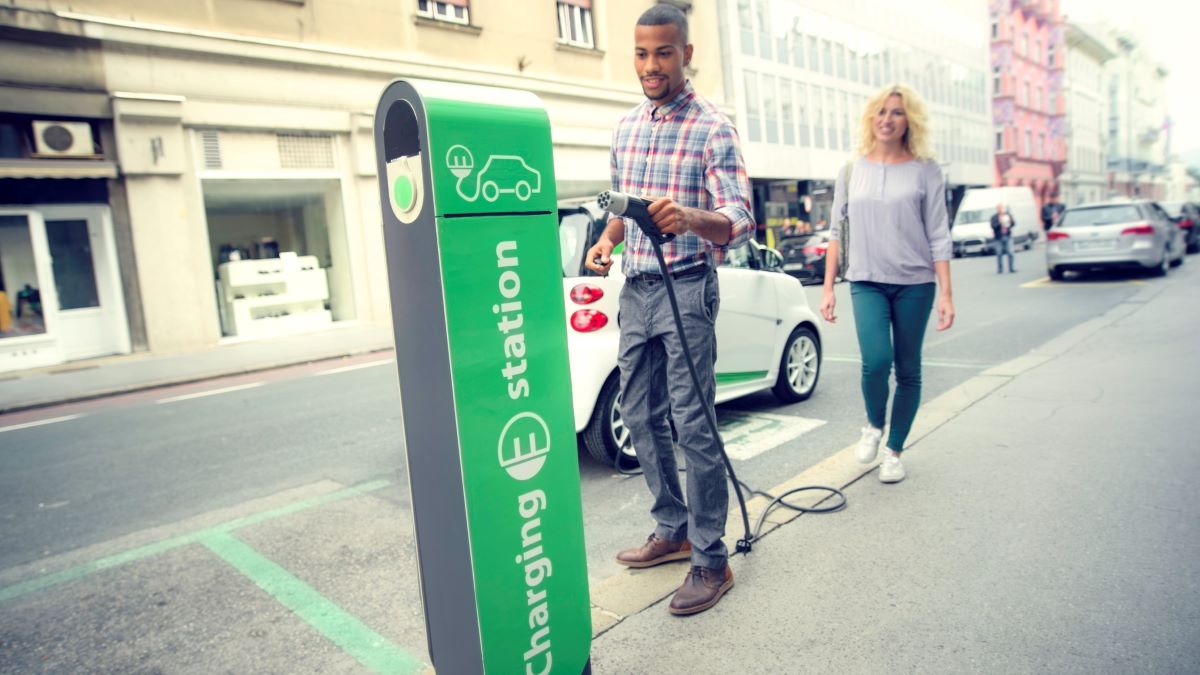 by Oliver McHugh
Local authorities have installed over 700 on-street chargepoints across the UK, with more to come. Contrary to recent concerns that a lack of charging infrastructure in the UK could hold back the uptake of electric vehicles, the On-Street Residential Chargepoint Scheme actively benefits people who may not otherwise be able to charge electric vehicles near their home.   
Administered by the Energy Saving Trust on behalf of the Office for Low Emission Vehicles (OLEV), the scheme provides funding for local authorities to install electric vehicle chargepoints in residential areas over the next financial year. OLEV has provided funds of £2.5m for the 2019/20 round of the scheme – now in its third year.
Since April 2019, the interest from local authorities has grown steadily. At the time of publication Energy Saving Trust had distributed over £800,000 in grant offer letters on behalf of OLEV, with local authorities requesting a further £1,000,000 of funding for chargepoints. If successful, these applications could add another 1000 chargepoint sockets to the network.
See the list of successful applicants on the On-Street Residential Chargepoint Scheme page, or see below.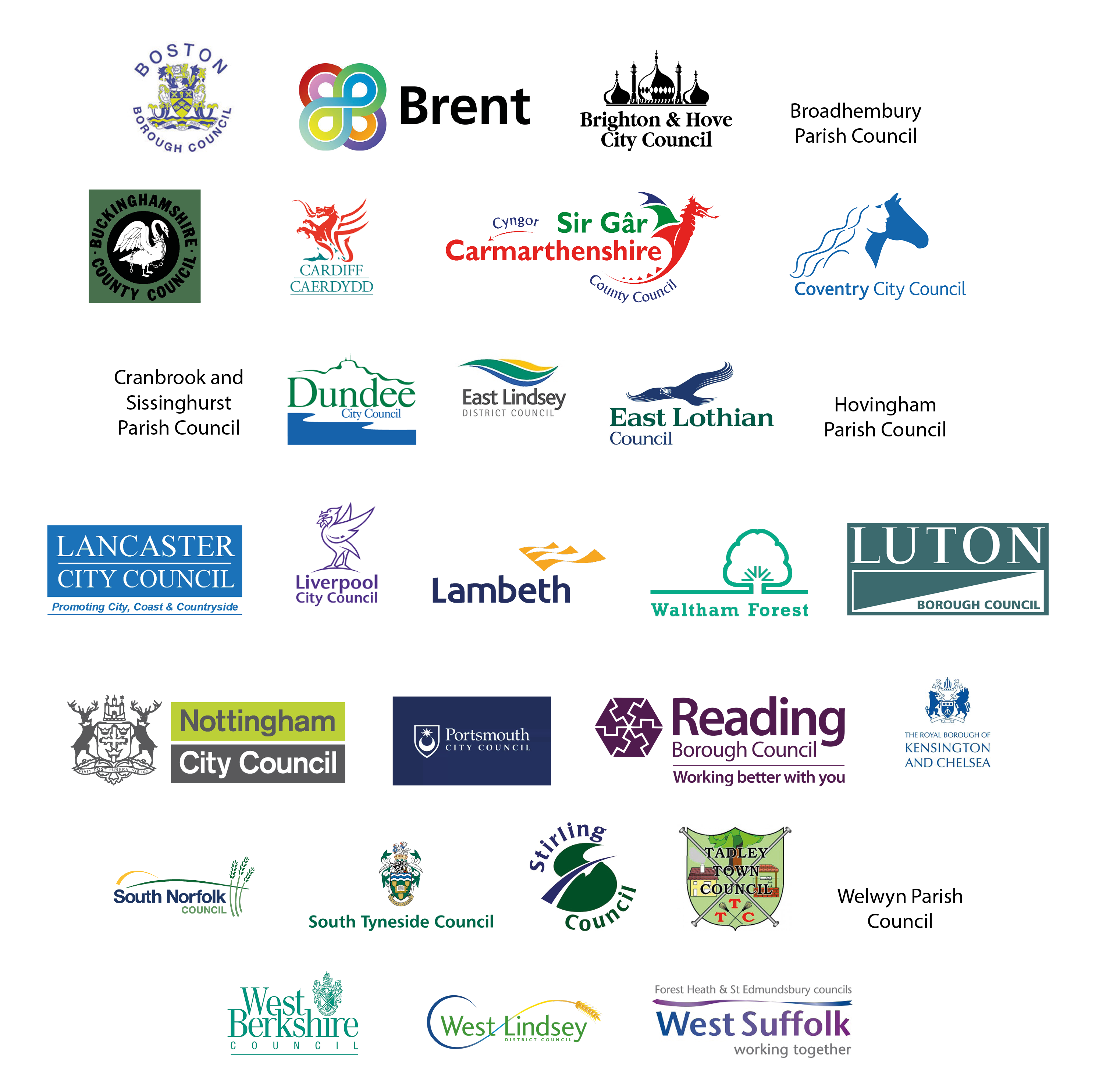 How does the On-Street Residential Chargepoint Scheme work?
The Office for Low Emission Vehicles (OLEV) provides funding to increase on-street electric vehicle chargepoint infrastructure in residential areas, to allow people without off-street parking to charge their electric vehicles more easily. Local authorities can apply for a grant to fund 75% of the capital costs of the procurement and installation of a chargepoint - up to £7,500 per chargepoint and a maximum of £100,000 per application.
Between 2017 and 2019, OLEV through Energy Saving Trust, allocated over £1.6 million to 24 local authorities following successful applications to the scheme. This resulted in around 700 chargepoint sockets being added to the network in the UK, which is currently in excess of 22,000. You can find chargepoints local to you by using the ZapMap.
The recent spike in activity reflects local governments' commitment to improving air quality in urban areas around the UK, while ensuring residents without access to off street parking aren't left behind in the electric vehicle revolution.
The different options of chargepoint technology available and different locations eligible for the scheme mean the local authorities have some big decisions to make over how to satisfy the ever increasing demand for electric vehicle charging.
How can I access this funding?
The funding isn't available to individuals – it goes to local authorities. If you believe that your street would benefit from chargepoint infrastructure, you can contact your local council and ask them to get in touch with Energy Saving Trust. Resident requests help persuade local authorities to make the investment, contributing towards improving air quality and reducing climate change related emissions.
Despite the large uptake this early into the financial year, there is still funding available for local authorities. We treat applications on a first come first served basis.
Working with Energy Saving Trust, local authorities have the opportunity to gain experience and knowledge of this relatively new field. It is ultimately up to your local authority to choose the locations and type of chargepoint technology to install.
Case Study – Portsmouth
As one of the early applicants to the scheme in the 2018/19 financial year, Portsmouth were successfully awarded the full £100,000 available to local authorities. Requests from residents helped the council to identify 50 potential sites, as residents in the chosen sites either already owned an electric vehicle or were prepared to consider purchasing one in future.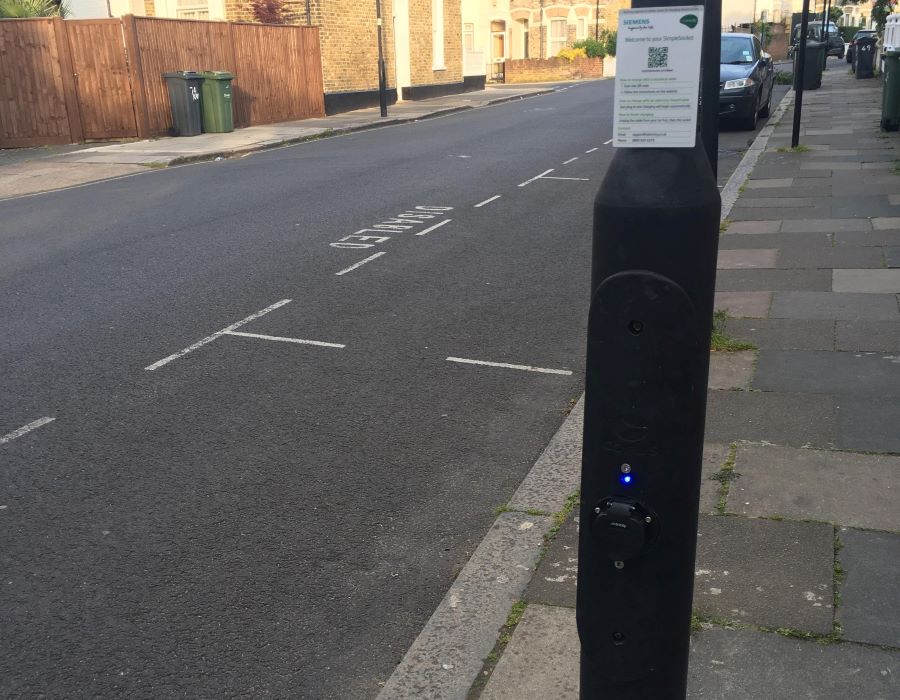 Portsmouth chose to install 5kW lamppost chargers across the city similar to the one in the picture. This is a popular choice in built up areas as no additional street furniture is required, such as parking meters, bollards etc.
A recent project upgrading the street lighting to LEDs also allowed for spare electricity grid capacity, which reduced the infrastructure upgrades needed, making it a shorter and more economic process. The overall installation of 36 chargepoints took around three months.
As with many large scale infrastructure projects, there were unexpected problems. Once more thorough surveys had been undertaken, it became clear that additional street furniture (e.g. parking meters) already used the spare electricity capacity in some sites, while others had earthing issues. This reduced the final number of installations from 50 down to 36.
On the whole, the scheme has been well received by the public. Some small concerns over parking bays not being long enough for larger electric vehicles (seven metres instead of five) hasn't put off local residents, with Portsmouth reporting a higher frequency of further chargepoint requests following the installations under this scheme.
Case Study – Cranbrook and Sissinghurst Parish
The On-Street Residential Chargepoint Scheme accepts applications from a variety of local authorities, including parish councils. In 2018, Cranbrook and Sissinghurt Parish Council in Kent received £17,000 to install three double-headed fast chargers in a council owned car park. The council wanted to encourage EV ownership as part of its Environmental Committee plans but faced a lack of charging infrastructure in the areas around Maidstone, Tunbridge Wells and Tenterden.
Several residents used the local council owned car park overnight, due to the narrow streets and a lack of off-street parking options in Cranbrook. Placing the chargepoints in this car park gave residents the option to charge their cars overnight, with the 7kW power providing more than enough speed to charge a battery from flat to full whilst the residents slept.  
It is hoped projects like this will not only encourage other councils in more rural areas to apply but will further boost EV uptake. Mark, a local resident in Cranbrook and Sissinghurst had this to say about the chargepoints:
"Even with a well-planned excursion it is always a relief to find a charge point for my Nissan Leaf. What a great sight it was to find three brand new chargers all in perfect working order, six bays under a leafy canopy of trees framing the tower of St Dunstan's"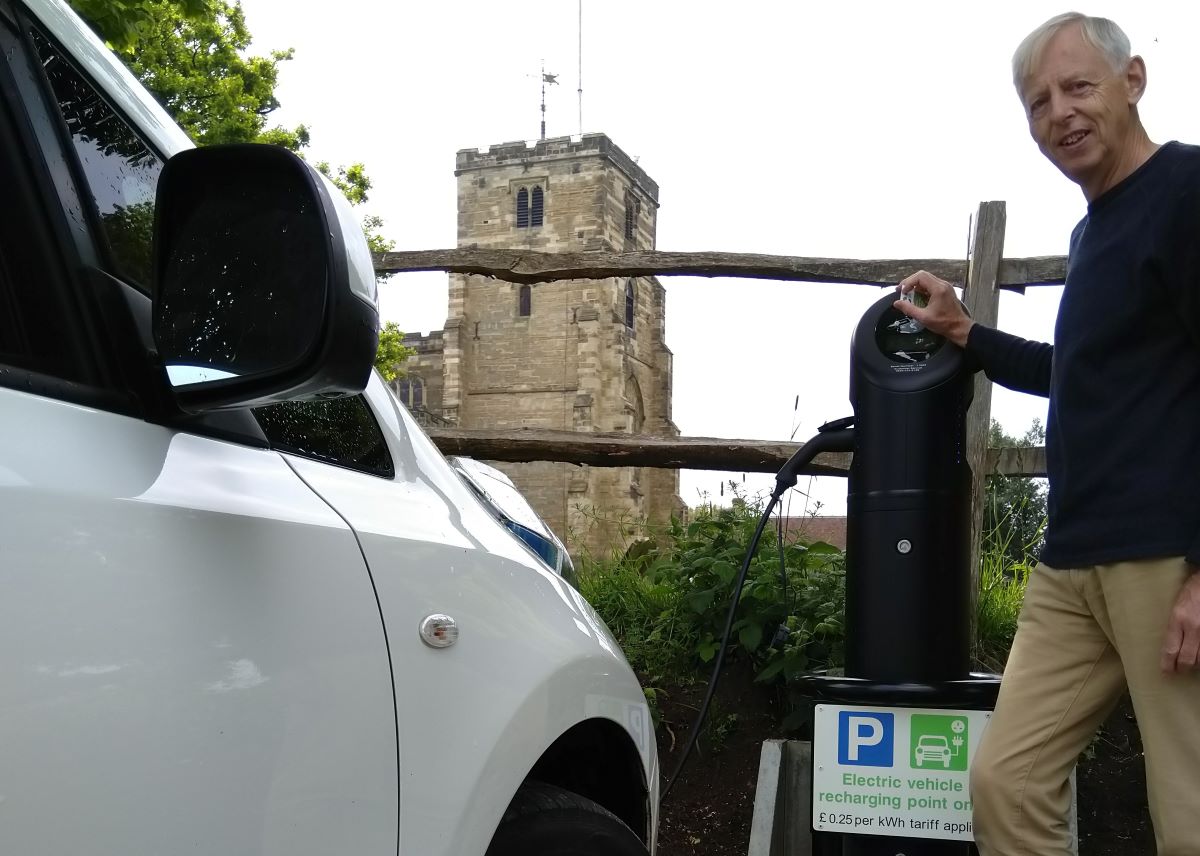 More on this...