•  Canadian delegation visits Scotland to learn more about EPCs
•  Getting the most out of home energy assessments a key issue
A delegation from Natural Resources Canada was in Edinburgh this week, as part of a collaboration – funded by the UK High Commission in Ottawa - helping to bring energy labelling to all buildings in Canada.
With the Canadian government focused on tackling climate change, and nearly all its provinces and territories signed up to the Pan-Canadian Framework on Clean Growth and Climate Change, there is a commitment to addressing energy use in buildings.
Building on past performance
For that, drawing on our experience with Energy Performance Certificates (EPCs) should come in handy.
Head of Policy David Weatherall explained: "We've had EPCs for 10 years now. Canada currently has a voluntary building energy label called EnerGuide, where, if you want to get your home energy assessed, you can do that.
"Now, Canadian provinces and territories are planning to introduce a mandatory labelling system that may be similar to the kind we've got, so when you sell or rent a home you have to get an assessment and certificate. Natural Resources Canada – a federal body – will help the provinces and territories to introduce the new system."
The certificate that Scottish householders receive when they sell or rent a house is the final stage of a complex process. An EPC can only be issued when energy assessors have been properly trained, and  there are systems to ensure that data collected in the home is accurately presented on the certificate. 
One distinctive feature of the Scottish EPC system is that several different organisations are involved at different stages in that process. For example, EST manages Scotland's EPC data, while a number of "approved organisations" ensure that assessors are meeting quality standards. Weatherall explained, "Our Canadian visitors were keen to understand how – under the overall direction of Scottish government – different agencies and companies work together to deliver EPCs in Scotland. We were pleased that many of the key organisations involved - BRE, BACRA, Elmhurst and, of course, Scottish Government themselves – discussed the EPC system with our visitors."
Creating a new language to discuss homes
But what exactly was the focus of the recent discussions?
David Weatherall explained: "What Natural Resources Canada were trying to understand was options for moving from supporting voluntary programs to support regulatory schemes. As well as some of the wider benefits of a mandatory labelling regime."
Data about the housing stock is one such benefit: "We now have EPCs on fifty per cent of the Scottish housing stock. That's an incredibly rich data set that tells us about energy efficiency, and EST on behalf of the Scottish Government have used that to create an accurate picture of the housing stock and to target energy efficiency programs to the households who most need support."
"As well as giving you information about the country's housing stock, once homes have an energy rating, it gives policy-makers a language to talk about home energy efficiency. For example with the Feed-in Tariff for solar energy, the government can say 'we'll give this tariff to homes that rate below a D on an EPC' and a different rate for those above that level. The fact that you've got the labels means you can talk about homes at different levels of energy efficiency when discussing other types of incentives and regulations."

To each country, its label
Canada's label isn't going to be a carbon copy of what's done in the UK. There are already some notable differences between Canada's voluntary EnerGuide label and our Energy Performance Certificates. For example, where EPCs talk in kilowatt hours, the EnerGuide label uses gigajoules. There's also no " A-G scale" which is very familiar to British householders as a means of comparing energy efficiency. In terms of the assessment process, EnerGuide assessors carry out a "blower door test" – a physical test of the ventilation in the home; in the UK energy assessors only carry out a visual inspection of draught proofing around doors and windows.

Caption: how much is 1 gigajoule of energy? Including watching an entire National Hockey League Season
Assessing best practice
With the help of BACRA, the Canadians went to a home in Edinburgh to see an EPC assessment in practice. Those carrying out this work are going to play a crucial role in maximising the effect of certification, regardless of which side of the Atlantic you're on.
David said: "Accuracy, time, and personalisation are the key factors. For instance, how much information do you collect in the assessment? What can you assume?
"There's no right or wrong answer. It ends up being a balance to get an accurate, personalised, comparable certificate. We provided detailed information about how we do those things, giving them input for their own scheme."
As is generally the case in any scheme, cost is also a key talking point.
David added: "One of the interesting balancing acts we were talking about a lot is cost versus accuracy. You've got to make it cost-effective for people who are buying and selling homes or renting them out, but it also needs to be something that costs enough to put money in the system, delivering a labelling scheme that's accurate."
How to build a thriving trade
While Canada is seemingly finding the finer details of Scotland's labelling regime useful, is there anything for the UK can learn from Canada? Weatherall thinks so.
He said: "One thing that's interesting for us is the fact they have this voluntary scheme at the moment. We went straight in with a mandatory one, so one thing that Canada has achieved is building a significant industry around home owners choosing energy assessments."
Because it is a voluntary scheme, the current EnerGuide process has a strong emphasis on energy advice alongside the energy assessment. That's something that we need to think about more in Scotland (and the rest of the UK) – how can we encourage people who receive EPCs to access additional advice about energy improvements?
"There's opportunities for knowledge exchange about how you create growing business around the assessment, because you want people who are skilled professionals doing them. How do you create a really vibrant industry that makes people want to be energy assessors?"
Reaching out
There's also a notable geographic parallel between Canada and Scotland worth exploring.
He added: "One specific dimension that's relevant to Scotland and Canada is remote and island communities. If you've got people living miles from anywhere else, that area is not likely to have its own energy assessor. It's important to work out ways to service those communities."
Practically, the Canadian scheme will work by Natural Resources Canada producing certificates, standards, and keeping records – providing a central resource – while the introduction of mandatory certification will actually happen at provincial and territorial level.  Each province and territory will do it slightly different ways, so now, it's down to them to lay out the detail.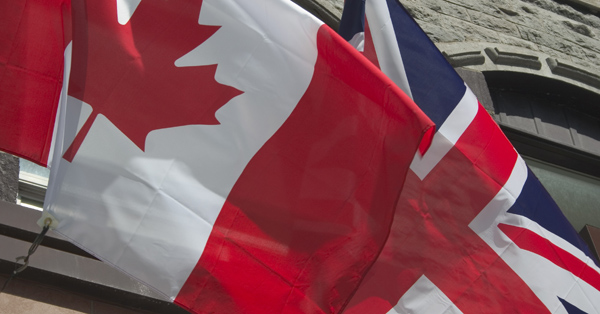 Learn more about Natural Resources Canada by following them on Twitter @NRCan.
Share your thoughts with us in the comments below, or tweet as directly @EnergySvgTrust.