The Christmas season is typically described as one of excess, but it doesn't have to literally cost the Earth. We take a look at some ideas to make your Christmas more environmentally and pocket friendly.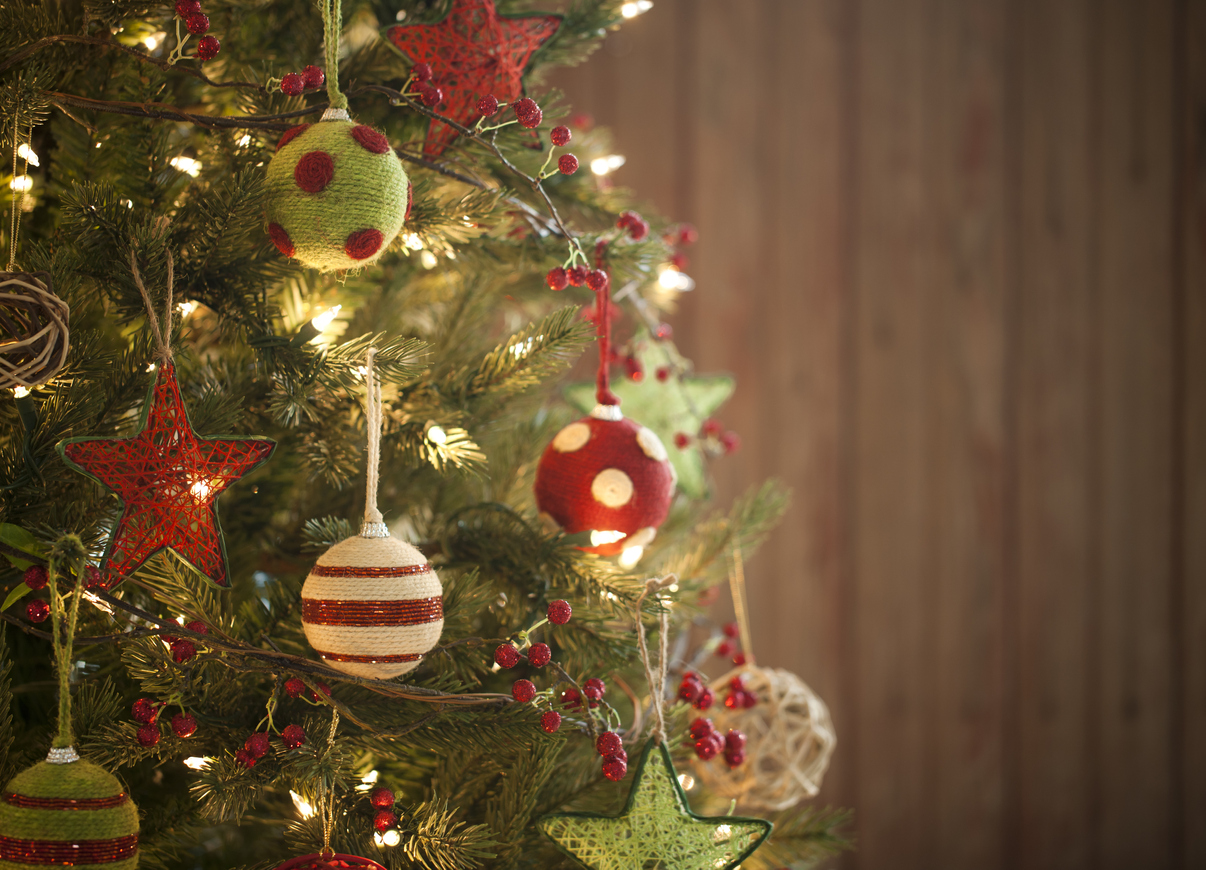 O Christmas tree, O Christmas tree
Around 8 million real Christmas trees are bought every December in the UK. That's a lot of intensive production and potentially a lot of waste. Artificial trees require large amounts of energy to make, and create synthetic waste to be disposed of in future.
Sounds pretty balanced, right? Whether you choose natural or artificial, there are some more environmentally friendly choices you can make.
If you currently have an artificial tree, keep using it until it really needs replacing – an artificial tree needs to be used 12 times to make its carbon footprint equivalent to that of a real tree. If you need to replace it, try looking for a second hand tree on Gumtree, eBay, Freecycle or Freegle.
For real trees, look for the FSC certification that shows your tree has been grown sustainably, or approval by the Soil Association if you want to know your tree is organic and pesticide-free. Always look for a locally grown tree where possible.
Why not rent a tree? A quick Google brings up links to several organisations that plant out trees for 11 months of the year, then make them available for use during December. Come January the trees are collected and replanted for use again the next year. It's best to book ahead, but you've probably just got time to get a tree delivered if you're quick.
Last Christmas
When the decorations come down, what happens next makes a big difference to the carbon footprint of your Christmas tree.
If you've got an artificial tree – put it away for next year, as multiple uses will help make up for its carbon footprint of 40 kg CO2.
If you're disposing of a real tree, try to ensure it's recycled for chippings or firewood. That way it will have a 3.5 kg CO2 carbon footprint, whereas one that goes to landfill has a 16 kg footprint. Your local council or garden centre may well have an environmentally friendly tree disposal scheme.
Alternatively, check out JustHelping who will collect your tree for a charity donation.
If you have a garden, you could try planting the tree for use next year. This works best if you buy a 'living potted', carbon neutral tree.
Deck the halls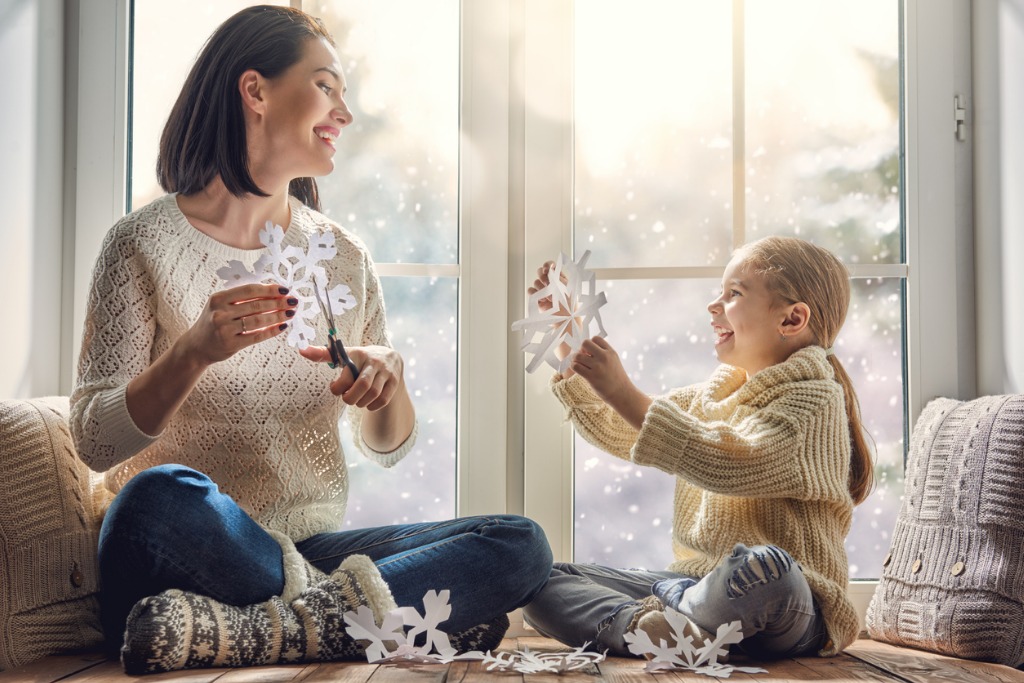 For other decorations, look for items you really love and that you can use year on year, as opposed to disposable products. See what you can make from your rubbish and recycling too – paper-chains are a Christmas classic, or snowflakes from white paper.
There are endless ideas if you have a quick web search. You could organize a decoration swap with family, friends or even your local community. Swapping decorations means your old items go to a loving new home, while you have refreshed your own place.
Those Christmas lights, light up the street
With all the light displays and activity inside the home, energy use soars over the Christmas period. An extravagant display can cost as much as £210 to power during the 12 days of Christmas alone - producing enough carbon dioxide to fill 95 telephone boxes.
Consider replacing old tree lights with LED strings which can use nearly 90 per cent less energy than incandescent lights. And don't forget to charge old batteries instead of buying new ones.
Watch our video for more tips.
Chestnuts roasting on an open fire
The equivalent of 4.2 million Christmas dinners are wasted in the UK, with all the food we throw away.
Only cook the food you need to, and reduce waste by letting your guests serve themselves; food in serving dishes can be used as leftovers, while food on plates will go in the bin.
Try reducing your meat consumption this Christmas – something that is vitally needed to reduce our impact on the planet. Turkey has a lower carbon footprint than beef, and a nut roast will have an even lower one.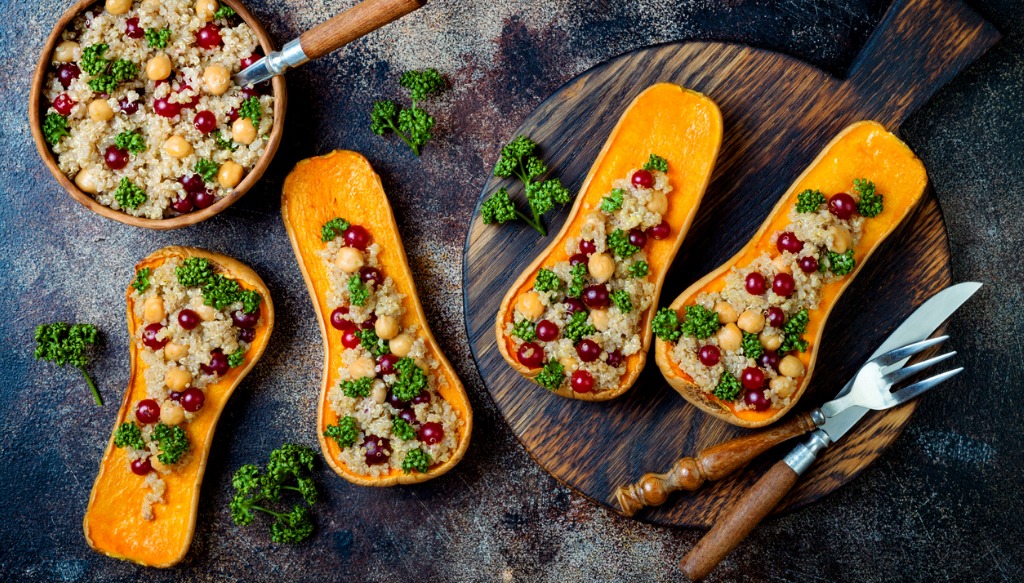 Don't like nut roast? There are loads of delicious vegetarian and vegan recipes on the internet. Try and use locally sourced ingredients wherever possible to save on food miles and support British farmers. Use your leftovers in new dishes – again, there are plenty of ideas you can find online.
There's plenty you can do to save energy, too.
Open up your home – it's more energy efficient to cook for more people in one house than across several.
Reduce the time your oven is on by cooking as much as you can at the same time.
Keeping the lids on your pans during cooking uses 10 per cent less energy - and helps food cook quicker.
Keep dishes warm by covering them with foil and keeping them in the oven.
When the house is full of guests and lots of cooking is happening, it's the perfect time to turn your thermostat down a few degrees, with all the heat being generated already.
Look for crackers that only have jokes and hats. The small gifts are often made of plastic, and don't last beyond the end of the meal.
Finally, try keeping the TV off this year, at least for some of the day. Collectively we spend £1 million on Christmas day to watch TV which is equivalent of what we need to power 21,000-33,000 televisions for a whole year. Try playing some games with the family instead! Read more on warming your home this winter, and how to take control of your heating.
Santa Claus is coming to town
How can you reduce waste when it comes to presents (other than what you get from Santa, of course)?
Firstly, try reducing the amount you have to buy. Christmas is a very expensive time of year, and choosing presents for lots of people, and feeling like you're reciprocating in kind, is extra stress. Ask your family and circle of friends if they'd be up for a Secret Santa or charity shop challenge instead.
Secondly, making your own edible gifts or giving a gift experience are good ways to reduce consumption and waste. Try gathering all the dry ingredients needed for a bake in a jar, and add a label with directions for the person receiving the gift – usually they just need an egg or some butter.
If you are buying new gifts, look for energy efficient products. The receiver will enjoy the benefit in reduced energy bills after all.
Check out our blog on energy efficient Christmas gifts, and whether high street or online shopping is more energy efficient.
Wrap it up 
Much wrapping paper isn't recyclable (it may be laminated with plastic or have metal or foil). If you want to use wrapping paper, look for paper from recycled materials.
cut up old greeting cards to use as gift tags
try raffia or string instead of non-biodegradable sticky tape
Save and reuse larger pieces of wrapping paper, ribbons and bows.
Another option is using items you already have in your house to wrap your presents. Newspaper or brown paper wrapped gifts are 100% on trend, and you can easily add extra flair with ribbon, string, dried orange slices, rosemary or cinnamon sticks, all of which creates attractive packaging.
You can draw directly onto brown paper or stick a greeting card from last year on the front to brighten it up.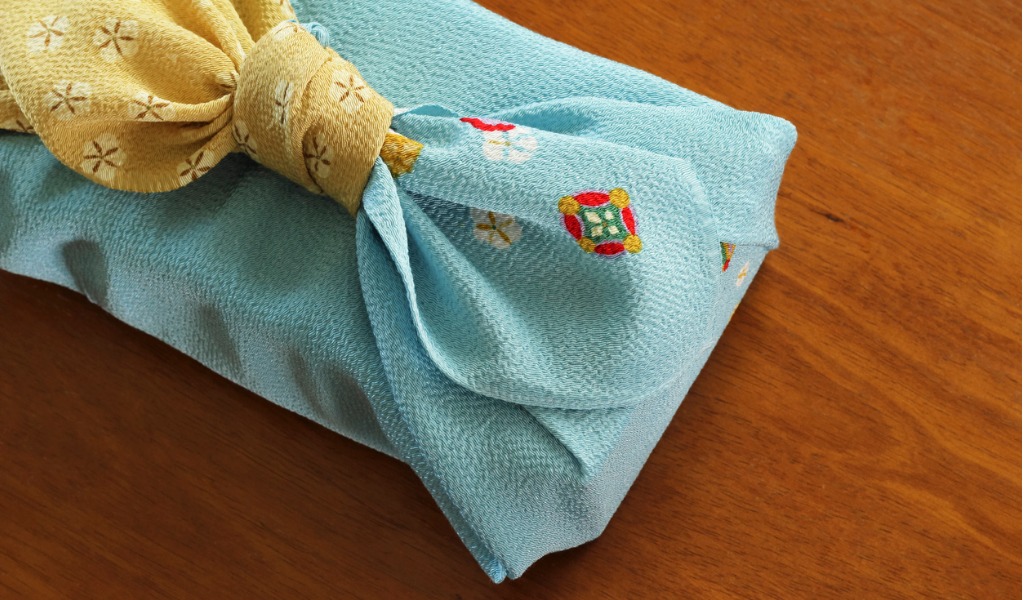 Check out the beautiful Japanese art of Furoshiki – using fabric to encase your gift. You can either encourage the gift receiver to use the wrap and pass it on, ask for it back if you're not sure they'll use it – or use a scarf as part of the present.
Christmas is a wonderful time of year, full of celebration and thinking of others. It's a great opportunity to form new habits and encourage change amongst your friends and family.
Consider the Earth during your festivities, and have a wonderful Christmas!
More on this...