Solar power is so much a part of the mainstream that it can be easy to miss solar panels on top of buildings.
Many domestic solar installations supply electricity to homes around the UK, there are a myriad of new applications for solar power. Next time you are walking down the street, have a look around to see just how far the solar revolution has come.
In the city
Solar panels are used in a variety of applications, providing renewable energy for many of our everyday energy needs.
Many bus stops are now equipped with electronic monitors showing which buses are due when. Many of these bus shelters are powered by solar panels, as are similar stands in airports, train stations and tram links.
You can charge your small electrical items on many buses and trains, too, and even in the street with solar-panelled charge stations.
Some panels can be subtle and difficult to spot. Solar skins are a novel tech that allows for custom images to be displayed while solar cells beneath provide electricity. They look similar to adverts you see wrapped on bus stops – see if you can find any.
Also harder to recognise are solar panels integrated into building facades, also acting as windows. You'll be lucky to see them – there are very few. New designs use titanium, which allows for a more transparent panel, meaning that when applied directly to the glass they still allow people to see through them. They're more common in modern, glass office buildings.
Vehicles
Street lamps will play a vital role further ahead - a few are already doubling up as charge points for e-vehicles.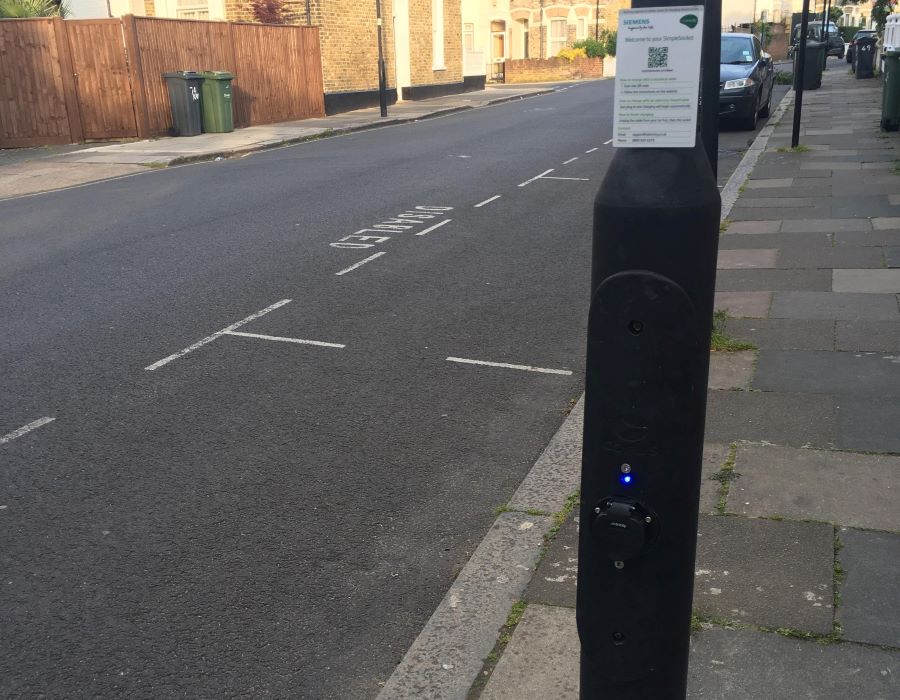 A new design for street lamps uses cement made from the waste from power stations called potassium-geopolymetric (KGP). According to research, this material can store energy created by the street lamp's solar panel so it can power itself at night. KGP could also be used for larger buildings.
Smaller electric vehicles such as scooters can charge at solar-powered stations; users lock their e-scooter up while it charges. A Spanish company is developing a self-enclosed micro-grid, powered by a solar pavement. The solar panels are laid on top of the existing path. This combination of solar and personal mobility could help to transform how we move around towns and cities soon.
People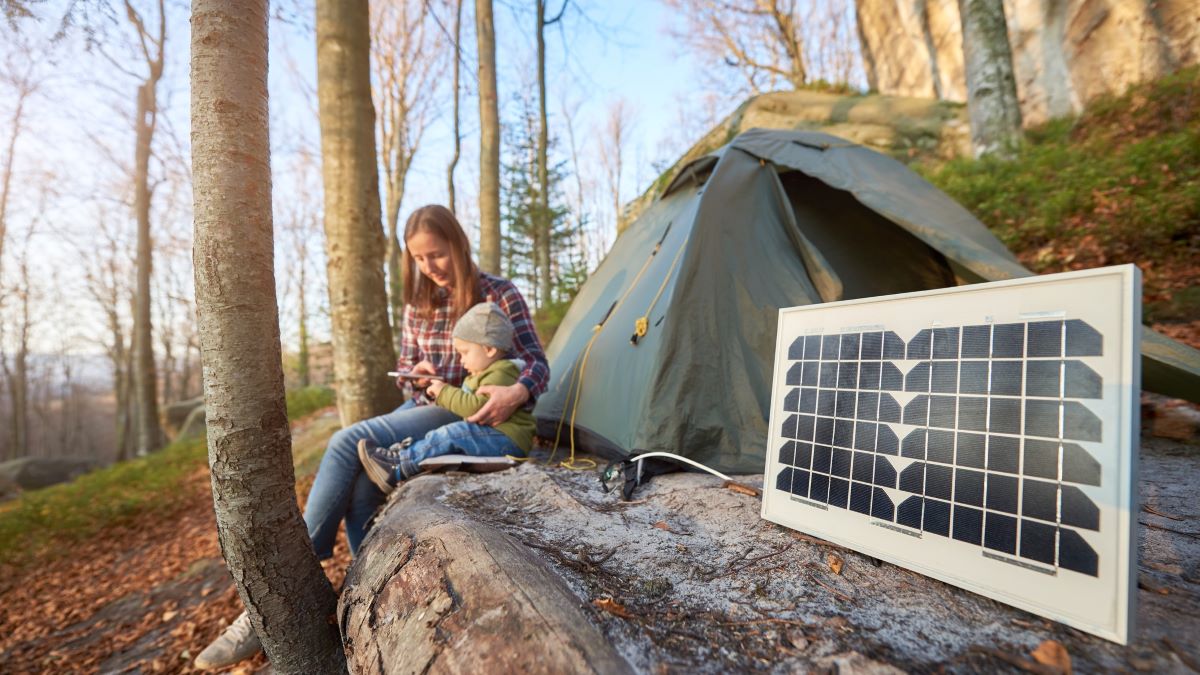 Look at people, too. People are starting to wear solar-powered gadgets like watches. Various companies are developing solar-powered backpacks, good enough to charge smartphones and Bluetooth speakers when on the go. One such company claim a full charge can charge your phone in two hours and up to seven times, and it can even handle charging tablets and small laptops. One rucksack is made of 33 recycled bottles.
In the park
There are a variety of solar-powered benches, some of which also offer USB charge points. Others are simpler in design and have solar-powered lights.
There are some solar panel trees in the UK, although not common, and their ultimate use may be more decorative than generative.
Bollards are available, too – and almost any small piece of street furniture, including bins.
Many areas have 'smart' bins with solar panels. These alert council cleaning teams when the bin is full so they can be emptied.
More and more businesses are adopting CCTV cameras powered by solar. They are also very popular for off-grid sites.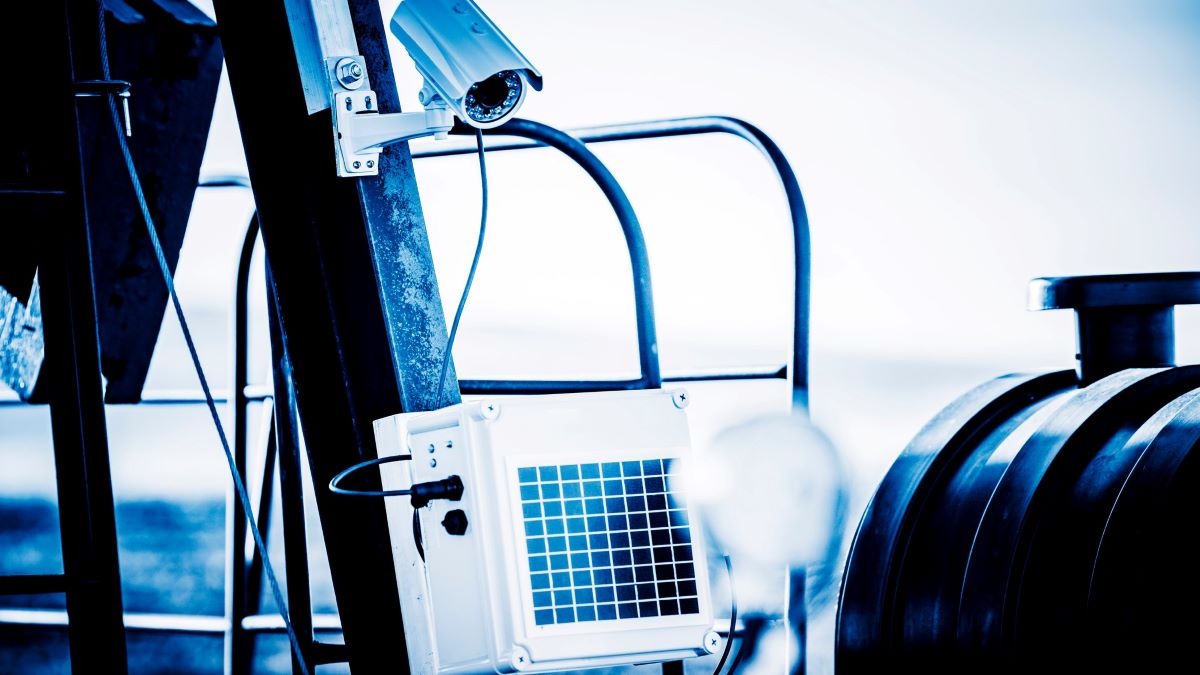 On the road
Solar and wind-powered road signs are a common sight, warning us to slow down or reminding us of the speed limits.
Solar panel roads and bicycle lanes are being trialled at various sites around the world. Issues remain with the amount of power they generate and how to maintain performance while covered with stationary traffic, snow or mud.
Researchers are testing and looking at charging cars from road-produced solar power.
Many car parks are now home to solar-powered lights, once your journey is over.
What a way to finish
And like a perfect circle, there is now the solar-powered ice cream van. What could be tastier than a freshly-served 99 that was cooled using electricity created by the heat of the sun? The van can also make coffees and smoothies using its solar panels.
More on this...