There is a huge potential for solar photovoltaic panels on UK homes, and it's a technology that's well liked by the public. For the last eight years, the government has supported homeowners to fit solar PV with the Feed in Tariff (FIT) subsidy. Close to 750,000 homes in the UK now have these systems, nearly all of them installed with financial support from FITs.  But now the government is planning to cut FITs, will the home solar PV industry grind to a halt? We asked some of our Energy Saving Trust renewables specialists for their views.
The UK Government needs to lead the push to solar PV
by Anthony Kyriakides, head of renewables
The solar PV industry has grown rapidly in the last few years, thanks largely to the Feed-in Tariffs financial support scheme (FITs). The success of FITs is due to the measure being enthusiastically adopted by the market. The UK Government never actively promoted its existence – yet, it still took off and led to the UK solar industry becoming one of the largest in Europe.
With the proposed removal of the FITs, it's essential that the UK Government should become a far more vocal supporter of solar PV. It needs to make clear to all that solar PV has an important role to play in our future energy system.
With a million solar PV systems in place across 23 million households, there's still a vast, untapped potential for energy generation from solar PV on homes and commercial buildings.  The UK already lags behind world-leaders such as Germany, California and Australia. The removal of FITs risks our falling further behind without strong governmental support for solar PV.
Bulk purchase and lower initial costs to provide opportunity
Having said that, I believe the market can and will adapt to the removal of the FITs. In the short-term there may well be a reduction in the number of panels sold and installed. It's still likely to be more cost-effective to install solar PV on new buildings, as it's a small overhead within the overall cost of building a home, but we may see a significant slowdown with retrofitting of panels to existing homes in 2019.
Longer term, solar PV should become more accessible for householders as solar PV prices continue to fall. EU-imposed tariffs on Chinese panels have just lifted, which should push the price of some panels down even further. And we're starting to see the emergence of bulk purchase schemes, notably in London, Suffolk and Norfolk, which allow householders, with the support of their local authority, to join together and purchase discounted systems, benefitting from economies of scale.
New electricity purchase models
Opportunities will also arise from people selling and buying energy in a different way. It's not widespread yet, but Octopus energy are among the first of the energy companies to adopt agile tariffs. Under these tariffs, the rate you pay for electricity varies according to the general level of demand on the grid. In some circumstances, when there is more electricity being generated and put onto the grid than is being consumed, Octopus could even pay consumers to use electricity to help balance the grid.
We're also likely to see companies start to offer to buy your electricity if it comes from a renewable source like a solar PV system. At the moment you can get FITs payments under the 'export tariff' for the electricity you export to the grid. The Export tariff is paid at a fixed rate per Kilowatt hour, whatever time you export the energy. But if FITs – and the export tariff – disappear then there is likely to be a new market for energy exported from home solar PV systems.
This new market is unlikely to work on the same flat-rate basis as the export tariff, with a competitive market and people who generate their own power paid more to export their electricity at times of high demand. Consumers might even be offered a tie-in deal for the purchase of their excess electricity at the same time as they buy a solar PV or battery unit. People may need to be encouraged to export their excess electricity at times when it is needed for grid balancing, through specific products from the energy companies.
Innovation from social housing
Historically, we've seen social housing providers being innovators in the energy-efficiency market. They're willing to adopt new measures that promise to benefit their tenants and their own organisation. As owners of substantial housing-stock, they are well-placed to take advantage of any opening in the energy market, when it comes to selling locally-generated energy on their buildings.
In Scotland, home energy performance targets are set for social-housing providers under the Scottish Government's Energy Efficiency Standard for Social Housing (EESSH). And last year's Clean Growth Strategy said that the government is considering similar targets for England. These targets should act as a push towards further innovation in business models and social housing providers thinking innovatively about how they can use solar PV in improving energy performance and reducing energy bills for tenants.
The future of PV is also becoming heavily linked with energy storage as this allows people to use the locally-generated energy even when the sun's not out. We're seeing interest in batteries continuing to grow with most of the attention, unsurprisingly, around electrical storage. But that's not the only option. Recently, we've been working with social housing providers such as East Lothian Housing Association and Castle Rock Edinvar, which are piloting the use of solar PV panels which charge Sunamp heat batteries. It's a method of storing heat energy in a non-toxic chemical solution, which can provide mains pressure heated water to homes and other buildings.
This pilot scheme is in place to measure the benefits to the residents in terms of reductions to their fuel bills. Should it be successful, it may be rolled out further. But opportunities like this could be missed without the appropriate level of support. This trial is in place thanks to the Scottish Government's Community and Renewable Energy Scheme (CARES)
Whether it's about the widespread roll out of tried and tested systems, like solar PV, or trialling of newer technologies, government promotion and support is critical in making change happen. Having made such great progress with FITs, it would be a shame to leave positive future developments to chance while we wait for the market to mature.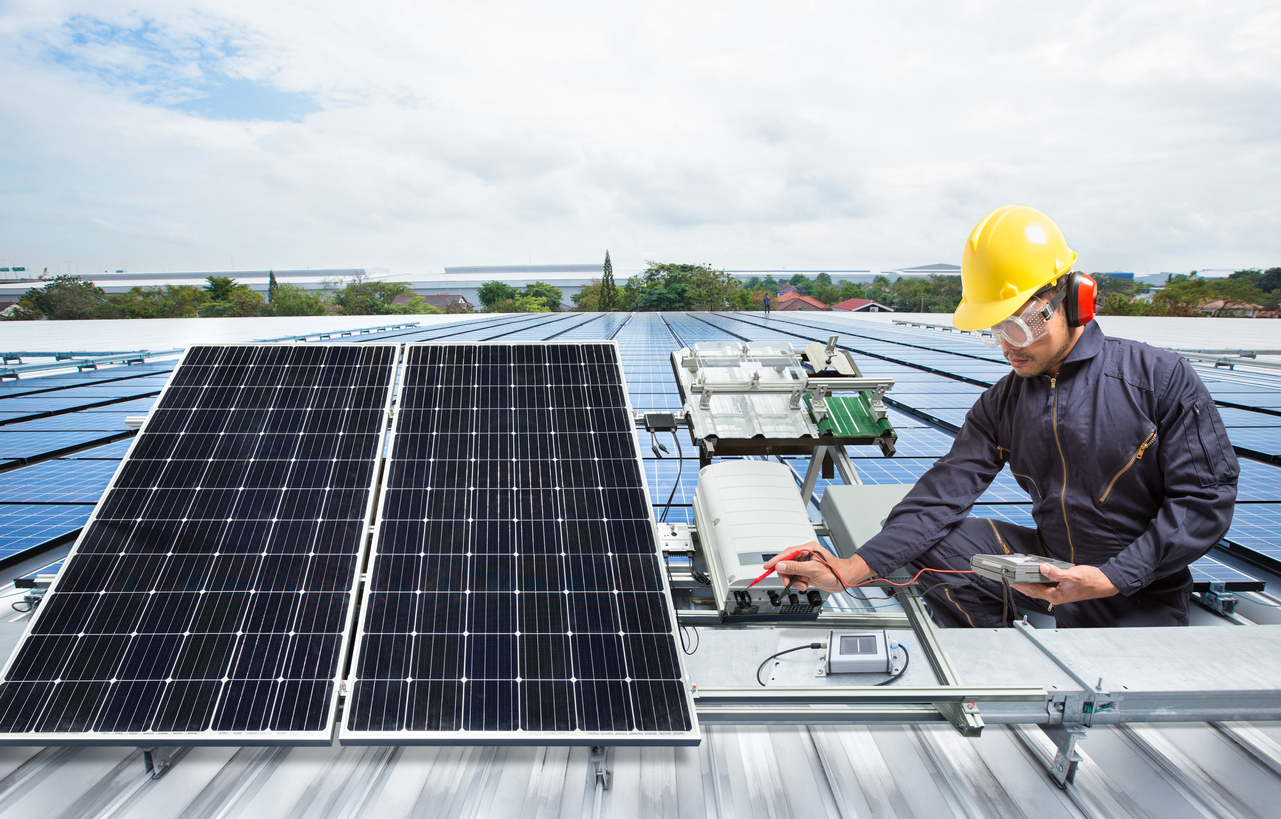 Feed in Tariff must be replaced by smart energy system incentives
by Chris Morris, Local Energy Scotland manager
The success of the solar PV industry and the wider move towards renewables in the UK is under direct threat from the demise of one of the drivers for its success – the Feed in Tariff. The UK solar industry is currently the second largest in Europe, according to a 2017 EY report, but is set to drop to fourth place thanks to the loss of government support and political instability affecting the industry[1].
In 2016, a report by the Solar Trade Association and Pricewaterhouse Coopers found that UK solar employment halved in the year following the last FIT cuts[2]. If history repeats itself, the removal of the subsidy will lead to slowdown in installations and a significant loss of UK jobs. This represents a loss in expertise and experience that will hold back this burgeoning industry.
Building a changing network
UK energy generation has moved from a small base of around 80 large power generators across the UK to over 900,000 smaller generating facilities – including solar providers – that are all feeding into the grid. We have been moving towards a future where our homes are powered through the smart use and storage of locally generated energy.
But to realise this future of decentralised generation and smart usage, we need to get better at using storage and spreading out the demand for power throughout the day. That means the installation of smart home systems and battery capacity. Without the skilled workforce, who are used to engaging with consumers and installing equipment – who will be able to make this happen?
This is a vital time to retain the expertise built up within the renewable energy industry. We currently have a capable workforce that have been installing solar PV on homes but if solar PV companies fold, we lose expertise, trusted brands and existing relationships, making it harder for consumers to know where to turn.
Creating access to smart energy systems
We need mass engagement with the move to smart energy systems and need to ensure that incentives are in the right places. I'd suggest there should be a package of measures for people's homes, where solar PV, batteries and electric vehicle charging is all installed simultaneously. Giving people access to impartial advice, interest-free, low-cost loans to install these measures in their homes could unlock the potential of local, decentralised energy.
Larger, public buildings are an obvious first step – leisure centres, shopping malls or cinemas for example all have the physical space to install combined systems. Large footfall in these areas would mean the technology was exposed to a wider audience, moving to the mainstream more quickly.  We should take action to ensure these projects can overcome financial barriers to act as local energy beacons.
Equally, social housing would benefit from economies of scale, and renewables installation would count as a measure towards tackling fuel poverty. But building managers are busy people, so we need to see incentives in place to make it financially viable for the early adopters.
The combined installation approach works. At Energy Saving Trust we worked with a rural business, Comrie Croft, to install a combined system, involving solar PV panels on their roof, a carport with electric vehicle charging and battery storage. They've used smart controls to use and store electricity effectively. It should be possible to replicate this approach more widely to promote a carbon-free future.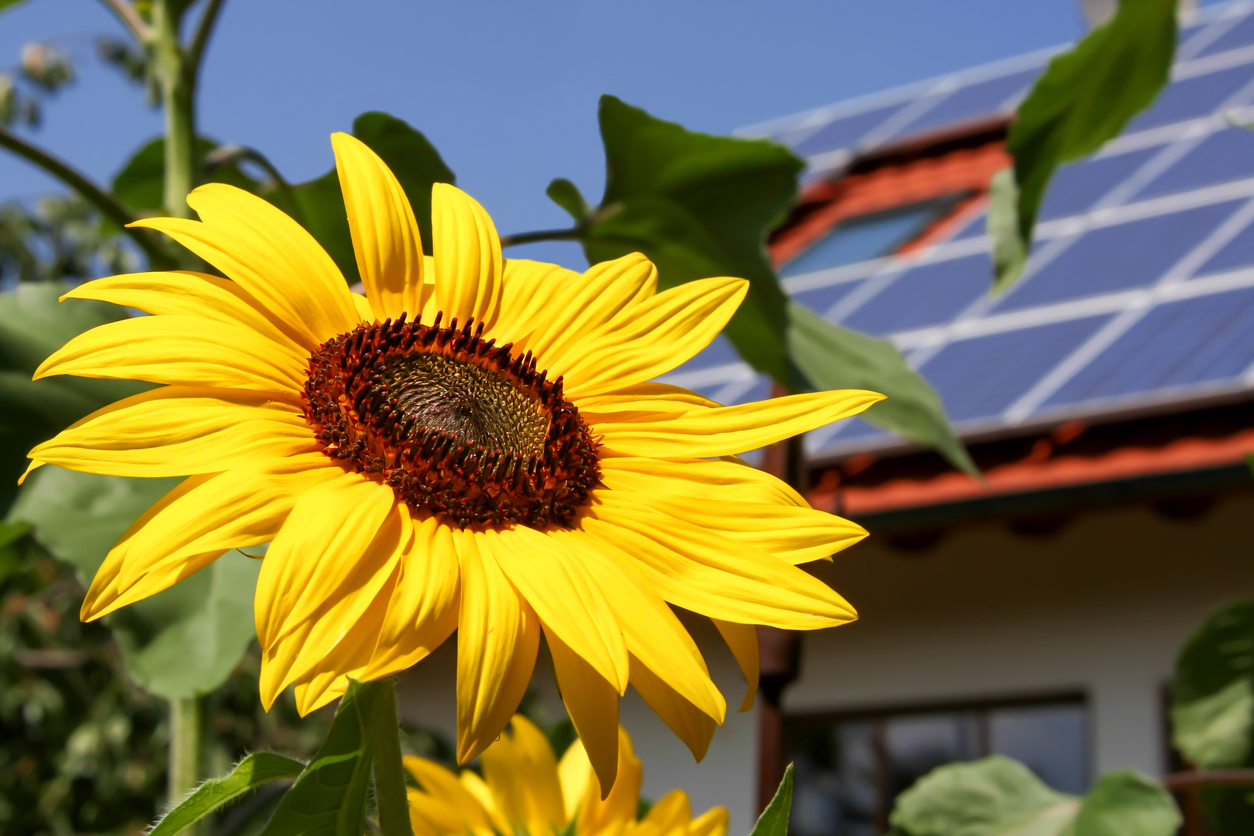 Reasons for optimism
by Tessa Clark, home renewables manager
Solar PV is a success story. It is the most commonly installed renewable technology in UK homes and as a result is a well-known technology. The Feed-in Tariff scheme, which was introduced in 2010, drove these high rates of installation, now looks set to be removed. But I don't think this is the end of the road for solar in the domestic market. While the removal of the FIT is an unwelcome development for the industry, I suspect that there will be people who will still opt to install solar PV.
With the ending of FITs the strong financial case for householders to install solar PV panels has – for the moment – gone: our analysis shows that in most cases it will take more than 20 years for a typical home owner to get their money back from an investment in solar PV.
In the medium to long term, of course, price falls for domestic scale solar PV panels should make them financially attractive once again – certainly that's what the government hopes. A rise in prices for grid electricity could have the same effect.
The potential for solar PV without the FITs subsidy
Nonetheless, there are reasons to have some optimism about even the near-term future of solar PV as a home energy technology.  There's still huge technical potential – thousands of suitable south-facing roofs that don't yet have solar panels installed on them. There's also massive interest – a recent survey conducted by YouGov on behalf of Client Earth also indicated 62% of the UK population would like to install solar.
In a recent Energy Saving Trust survey of Scottish renewables customers, 11% of customers cited environmental impact as their primary motivating factor in the installation of their renewable technologies and only a small percentage (3%) cited 'generating income from renewables' such as Feed-in Tariff income as their primary motivation.
We found that just over half of our customers who had already installed solar PV systems said they would not have installed without the FIT. Leaving just under half who may have still considered installing PV without the FIT.
While our sample was relatively small and may not be representative of all UK households, it does highlight that not everyone is motivated to install solar PV panels simply for financial reasons.
Changing perceptions of solar
The FIT scheme did a great job of taking the technology mainstream. People know and understand what solar PV is – 90% of the public reported having heard of solar energy[3], and the recent figures in a YouGov survey would seem to indicate that much of the British public view it as 'a good thing'. The ability to reduce energy bills and become more resilient to energy price rises is attractive.
Clearly, financial support drove a boom in solar installation that will be hard to replicate without further measures to support the market until installation costs come down further. The Solar Trade Association is calling for an interim measure to ease the transition[4] and this is something I would support.
However, I'd argue that we shouldn't just associate solar PV with generating an income –  but instead see it as a home improvement and a great way for home owners to cut their carbon footprint: for example, a 4kWp system will save around 1.3 – 1.6 tonnes of CO2 per year. This is a significant reduction of an average household's carbon footprint. Solar PV works particularly well as a visible sign of a homeowner's commitment to the environment. As such, it is unique in the renewables world – for example, heat pumps don't have quite the same visibility.
Over time perhaps the removal of the FIT scheme will end this idea of solar as a money-making technology, instead we'll all come to see it as a means of reducing carbon emissions and a positive asset to the home.
Research carried out a few years ago by Changeworks, with support from Energy Saving Trust, corroborates this idea of solar PV being perceived as a wider benefit than the purely financial. Researchers interviewed social housing tenants who had solar PV installed on their roof and, while most people were primarily interested in saving money, some commented on the environmental benefits of solar PV and there was a sense of having 'the latest thing'[5].
Convergence with storage and electric vehicle technologies
Developments in the energy storage market are also likely to lead an increased demand for the installation of solar PV because of the benefits of combining the two technologies. Batteries enable householders to consume more of the electricity generated from solar PV systems in their homes, therefore increasing their fuel bill savings and reducing reliance on the grid.
While the market is still at a relatively early stage, there are growing numbers of energy storage solutions available. We're already seeing lots of households installing batteries alongside existing or new solar PV systems and expect this trend to continue, especially as prices for batteries come down.
We also know that consumers can see the clear link between solar PV and electric vehicles, another technology on an upward curve. Having a mechanism to reduce your car's running costs by generating your own electricity is an attractive combination and again reduces your reliance on the electricity grid.
Again, we're already seeing customers install solar PV alongside the purchase of an electric vehicle and we expect more people to follow suit. So whilst it is clear that the outlook for the domestic solar PV market is a lot gloomier with the proposed ending of FITs, there are some reasons to be cheerful.
More on this…