Support for addressing the climate emergency is growing every day. Consumers are buying more sustainably, upgrading to smarter technology and supporting companies whose brands align with their own values. However, a large carbon footprint still looms over one of the biggest greenhouse gas emissions: our homes.
An estimated 40% of the UK's emissions come from domestic households, which means everyone – including your customers or local residents – has a role to play in reducing their carbon footprint. An added incentive is that they can also save money on fuel bills, but their priorities will vary depending on the type of household they live in and lifestyle they lead.
Technology might be getting more energy efficient and smarter at saving energy, but having the correct insulation plays a big part in keeping the heat in and the cold out. Most domestic greenhouse gas emissions come from heating – it takes 65% of the average household's energy to heat up the empty space in rooms – and unfortunately a lot of that heat will rapidly dissipate due to draughts and poor insulation or inefficient windows and doors.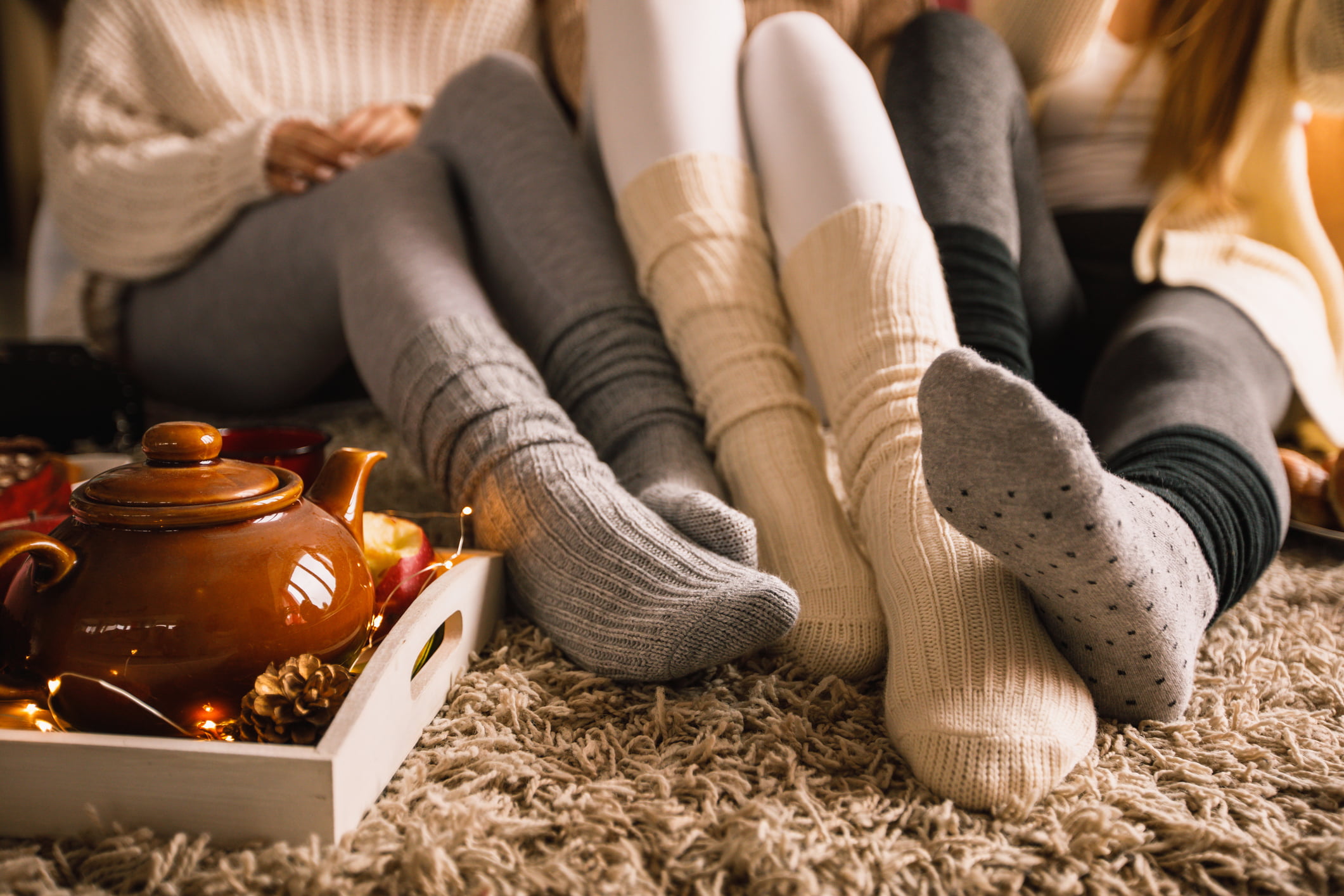 For residents in England, the Green Home Grant scheme is open to applications from homeowners or landlords for vouchers that can be used to make home energy saving improvements. Primary measures covered by the scheme include home insulation or low carbon heating technologies, while secondary measures include draught-proofing and modern heating controls.
Home insulation:
solid wall insulation
cavity wall insulation
underfloor insulation
loft insulation
flat roof insulation
room in roof insulation
park home insulation
Low carbon heating:
air source heat pump
ground source heat pump
solar thermal
biomass boilers
Windows and doors:
draught-proofing
double glazing
energy efficient replacement doors
Heating controls and insulation:
hot water tank thermostats
hot water tank insulation
smart heating controls
You can find a full list of measures covered by the scheme on the Green Homes Grant advice page.
While this is a great initiative, some homeowners have experienced delays in getting work done due to the limited availability of installers. The scheme might be a slow burn, but this will also give more businesses a chance to get registered with Trustmark (the UK Government endorsed quality scheme) and create a strategy to locate and convince householders to take advantage of the scheme. The improvements covered by the Green Homes Grant scheme could save homeowners up to £600 a year on energy bills – making it a worthwhile investment for poorer homes.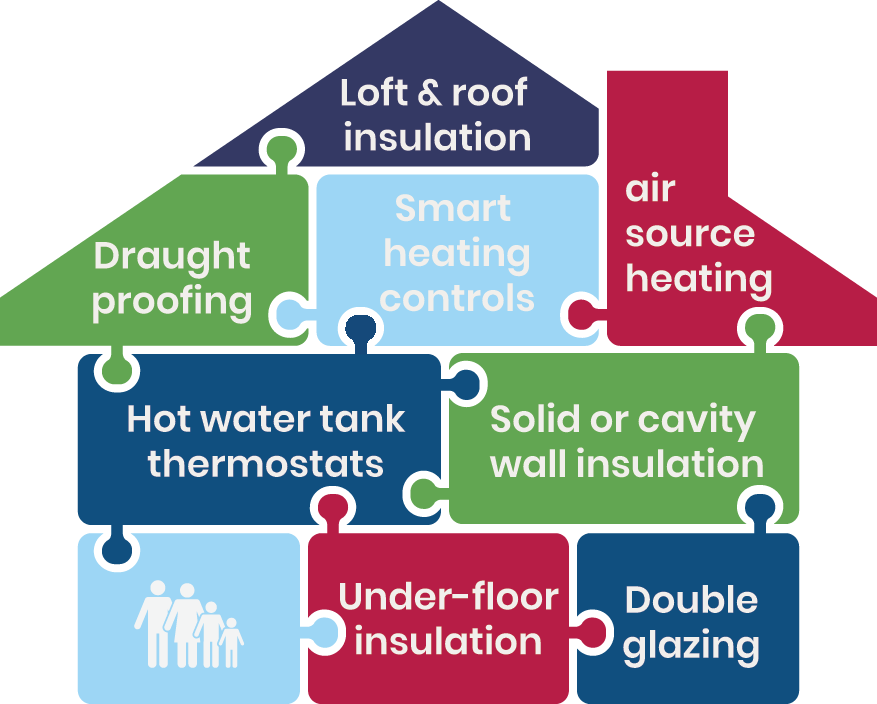 Identifying which homes or areas are more suitable for your products or projects is a good way to focus in and optimise your out-of-home advertising, mail shots and geo-targeting adverts.
Energy Saving Trust has been refining our data on housing energy characteristics for over 10 years. Originally developed to assist local authorities and housing associations tackling fuel poverty, it is now also used across the commercial sector – with its ability to pinpoint homes suitable for various energy saving products or services.
Learn more about Home Analytics
There are around 90 different property variables per home, ranging from wall insulation, distance to gas grid, suitability for renewables, glazing and boiler type. Our Home Analytics produces unique formulas that allow us to model these variables for each individual household to detail Standard Assessment Procedure (SAP) ratings (the government approved system for assessing the energy rating for homes) and even accurately predict a new SAP score based on which energy efficiency measures are installed.
Home Analytics uses predictive modelling to fill in any gaps. For example, only around 45% of homes within Great Britain have an Energy Performance Certificate (EPC) record; Home Analytics takes all the data it has regarding domestic dwellings and overlays that information into the same type of homes that are missing a current EPC, to give a more accurate SAP score prediction.
Our expertise covers the research needed to fulfil other objectives, such as identifying homes eligible for ECO 3 funding or locating homes without cavity wall insulation.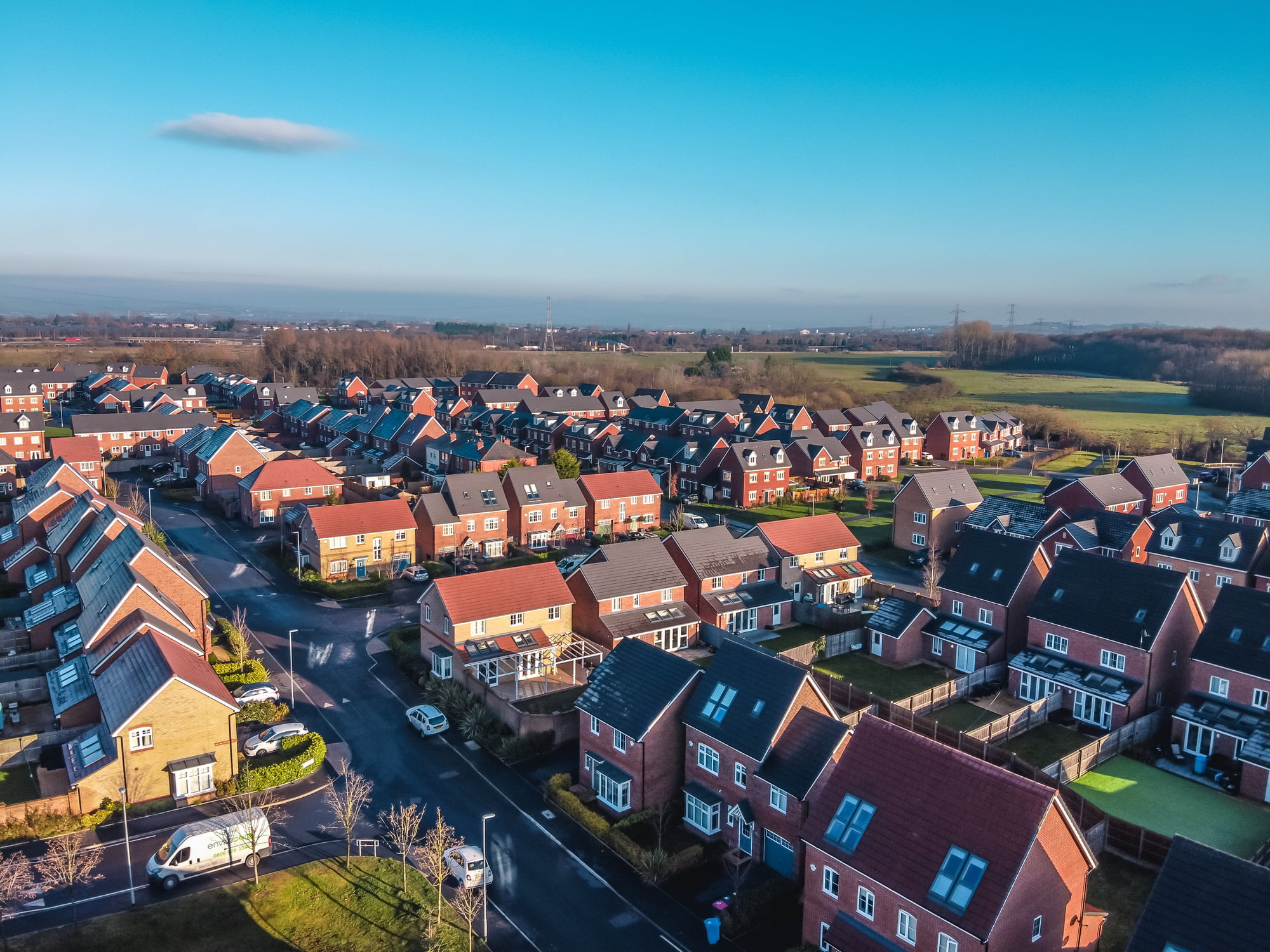 Getting domestic home energy consumers to think about their carbon footprint and improve the sustainability of their lifestyle will become increasingly urgent, as documentaries and headlines draw more attention to the climate emergency.
There are many home energy efficient products that can help keep the heat in to potentially reduce fuel bills and home carbon emissions – we feature endorsed and verified products on our Energy Saving Trust Register – that may benefit householders and residents – narrowing down which home would benefit highly from energy efficient products and installations is a great way to use the in-depth Home Analytics data in your marketing and sales strategies.
We're at a point where supporting homeowners, fulfilling business objectives and addressing climate change go hand in hand – make sure you don't get left behind.