It takes 65% of the average household's energy to heat up empty space in rooms, and a lot of that heat can rapidly dissipate due to draughts, poor insulation and non-glazed windows. Most UK householders, however, are unaware of the various energy savings that a retrofit could make for their older homes.
The UK Government's new Green Homes Grant is designed to help eligible homeowners install energy efficiency measures in their homes. The scheme will provide a huge economic boost for green jobs that are expected to support up to 650,000 homes covered by the grant for home energy efficiency improvements. Raising the energy efficiency standard of housing in the UK to meet carbon targets and improve the lives of residents in social and private housing has been on the Government's agenda for many years. Now, during what could be the UK green recovery, there's considerable opportunity for energy efficiency products and services. We've put together a four-step process to help you target and engage customers wanting to keep warm this winter.
Step 1: Certify your products and verify your product claims
Are your energy efficient products or services right for the 24 million UK homes that need improvements? If they are, you'll want to make sure your products are registered with Trustmark for them to be eligible for the Green Homes Grant funding. Energy Saving Trust also offers product certification for energy efficient technology, insulation, heating and other products that meet our high energy performance standards. Our brandmark provides consumers with independent assurance about the performance and claims associated with these products and may help you stand out in the crowd.
Step 2: Focus in on homes that would benefit from your product
When starting your campaign plans for this autumn / winter, knowing which homes need energy saving interventions and measures is an important step. However, this tends to take up a lot of time and resources. Many older homes without sufficient insulation and neglected social housing are clear contenders that are worth targeting, but you'll want some grounded housing stock data underfoot if you want to reach the most suitable households with your energy saving products or services. This will give you insights into property energy characteristics such as wall type, main fuel supply, boiler type, suitability for renewable energy solutions, property tenure and age, fuel poverty indicators and more – giving you accurate information on which homes could benefit from improvements in certain geographical areas, right down to address level.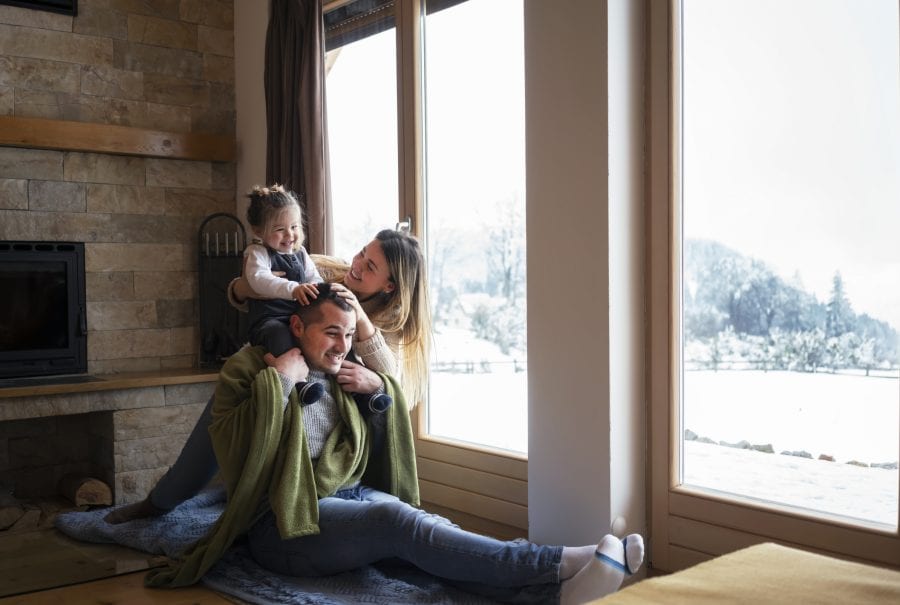 Step 3: Improve your communications with customers
A big part of decarbonising domestic homes and keeping households warm for winter will be encouraging householders to think about energy efficient measures. This includes what they can do to help climate change and what products are best suited for their homes. The smart meter rollout is designed to encourage this thinking through visual representation of the cost of energy use, but as winter comes around more householders and renters will be thinking about rising bills rather than climate change – but they go hand in hand.
If you're looking to engage the wide variety of domestic energy consumers with better ways to warm their home, there are a few different ways to get their attention. Depending on your business, we recommend ensuring your staff are equipped with important low to no cost energy advice with training, or your products are supported with verified energy facts, figures and statistics to showcase the benefits.
Step 4: Add value to your brand
There will be many options for householders to choose from this winter, including retrofitting their homes to keep the heat in and energy efficiency at its peak. Make sure that you're ready, as the UK Government is making a big push to reach net zero and reduce fuel poverty sooner rather than later.
If you're looking to add more value to your brand, having a digital tool that can give customers actionable energy saving recommendations for home improvements can prompt them to go searching. Our Home Energy Efficiency Tool is an engaging and customisable web tool that does just that – you can request a free demo and a member of the team will be in touch to show you how it works. Energy Saving Trust is here to support you no matter where you are on your journey, with our range of trusted and effective tools and services.
If you'd like some industry insights straight to your inbox, you can sign up to our Business Updates Newsletter for news and updates.