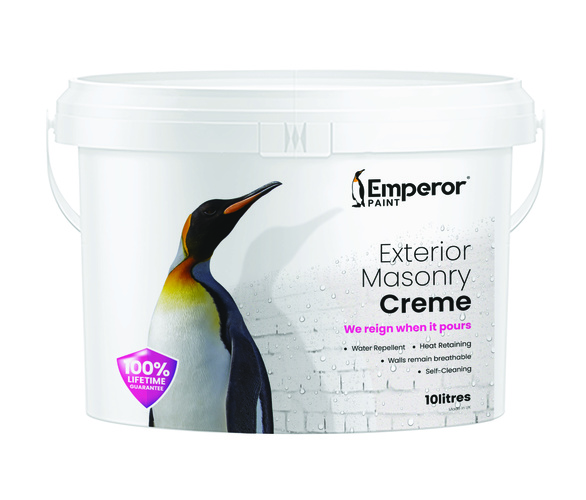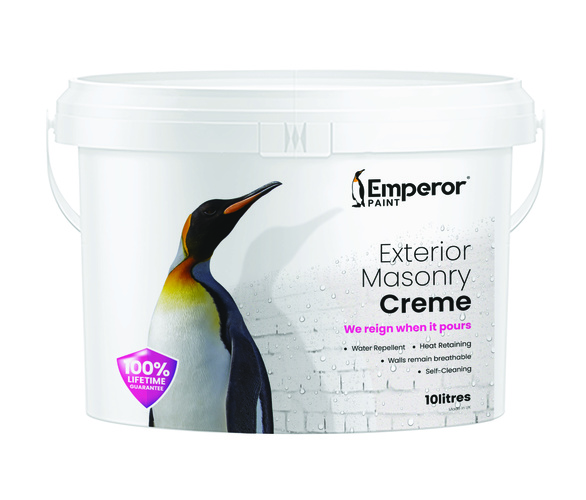 Emperor Paint
Emperor Paint Masonry Crème and Emperor Paint Exterior Masonry Paint
Emperor Paint Masonry Crème and Emperor Paint Exterior Masonry Paint are external wall waterproofing products. The Products claim to enhance water resistance and energy performance by creating a breathable water-repellent barrier on the masonry surface.  It is asserted that increased moisture levels of masonry wall directly correlates to a lower thermal transmittance. The Emperor Paint brand's Masonry Crème and Exterior Masonry Paint are considered equal to proPERLA Masonry Crème and proPERLA Lotus Effect Façade Coating. 
Verified Claims
Claim – Water Resistance
The Products can inhibit the absorption of water into brick, which could help prevent high moisture levels in brick walls.
Caveat
The extent of which the Products could maintain lower levels of moisture content in walls will be determined by wall material construction, physical characteristics and the pre-existing water content.
Explanation
The masonry substrates tested were Wienerberger Sunset Red multi bricks. The Products satisfy the requirements of Lucideon In House Testing PR 27:1998 Water Absorption Masonry Bricks, as per the results of Evidence 3.1. The tests reviewed water absorption by immersion. The test report determined that the Products prevent 93.4 – 96.3% water absorption compared to an uncoated wall, in both aged and non-aged substrate.
All statements are correct as of June 2021 and valid for 12 months.
Visit manufacturer's site