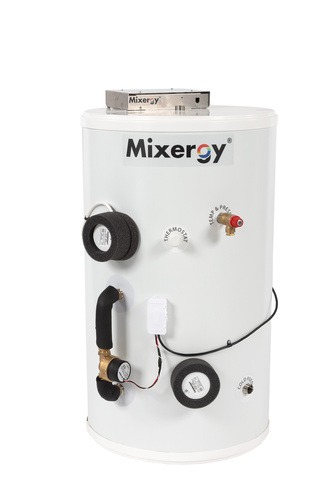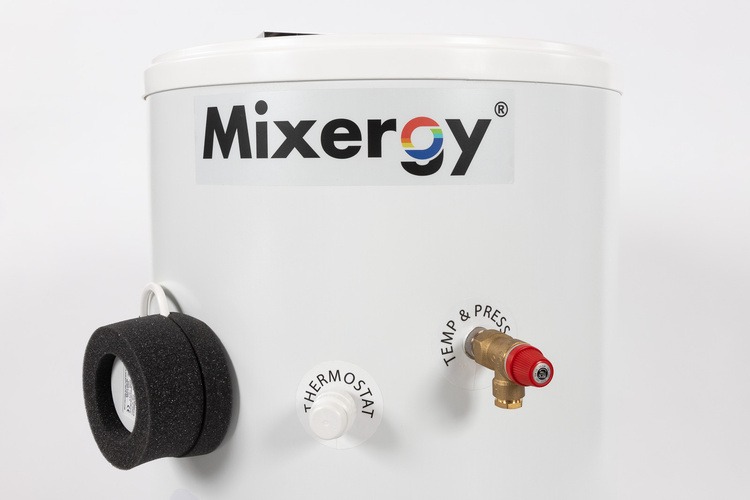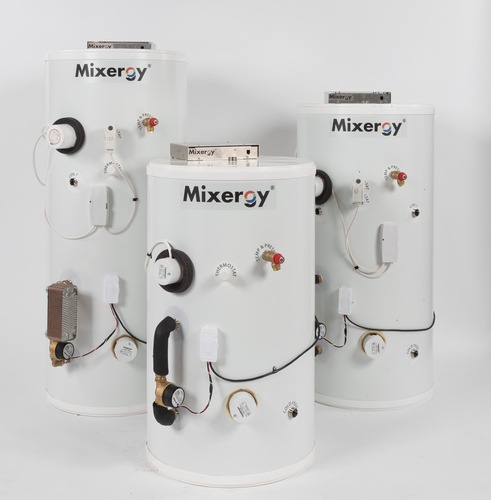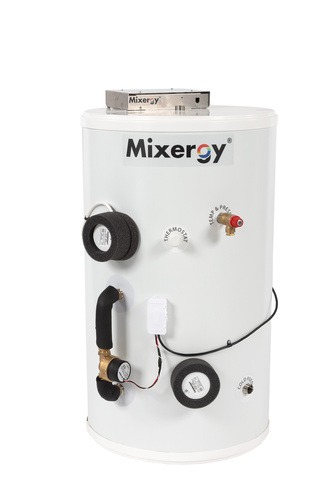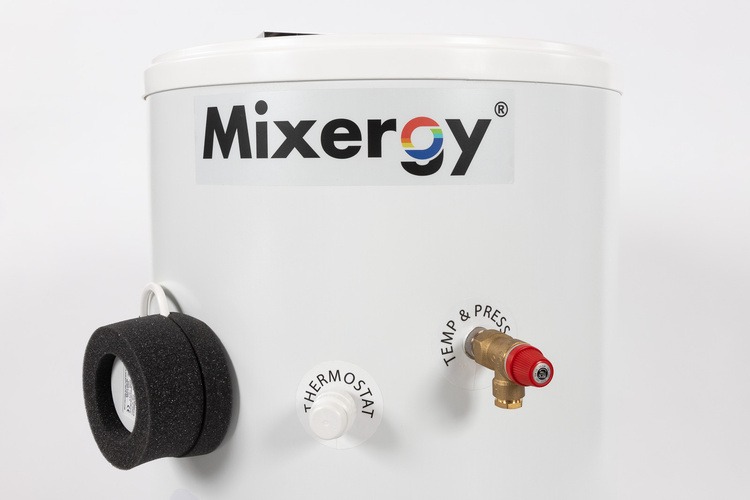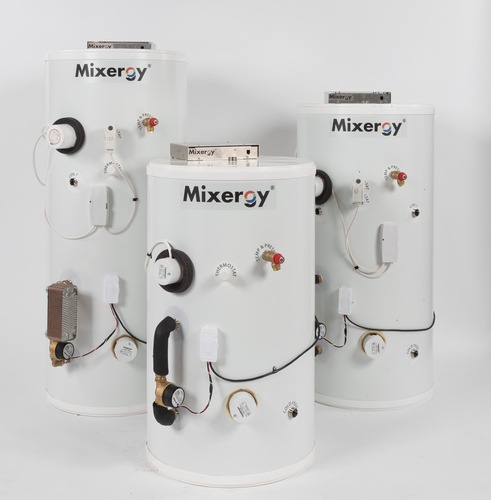 Mixergy Limited
Hot Water Tank Cylinder
The Mixergy tank contains several features designed to make the generation of domestic hot water more efficient and controllable, such as:
The ability to heat only the volume of hot water required by the household
A specially designed inlet diffuser which keeps hot and cold water volumes separate
Sensing technology that allows the Mixergy tank's computer to understand exactly how much how water is available within the tank
Internet connectivity allowing remote operation via an app
Utilisation of a special plate heat exchanger for heat transfer from indirect heating sources
Sensors to monitor tank and boiler temperatures and ability to adjust temperatures through internet-connected software to avoid boiler short cycling.
Verified Claims
Claim
Fitting a Mixergy cylinder could typically reduce the amount of gas used to provide hot water by 12%, compared to fitting a new market leading alternative cylinder.
Caveat 
Based on laboratory tests over a range of boiler and cylinder thermostat settings and using a standard hot water draw cycle. Actual savings will vary depending on your circumstances.
Explanation
The product can potentially reduce gas usage for water heating by a combination of reducing the amount of water heated and by adjusting heating settings to avoid unwanted boiler cycling and to optimise the operating efficiency of the boiler. Different households will benefit more or less from each of these elements, so there will be significant variation in the actual savings seen. This product will not affect the amount of gas used for space heating.
Claim 
If a boiler is short cycling regularly, fitting a Mixergy cylinder can help to eradicate this, leading to total water heating gas savings of up to 21%.
All statements are correct as of April 2021 and valid for 12 months.
Visit manufacturer's site