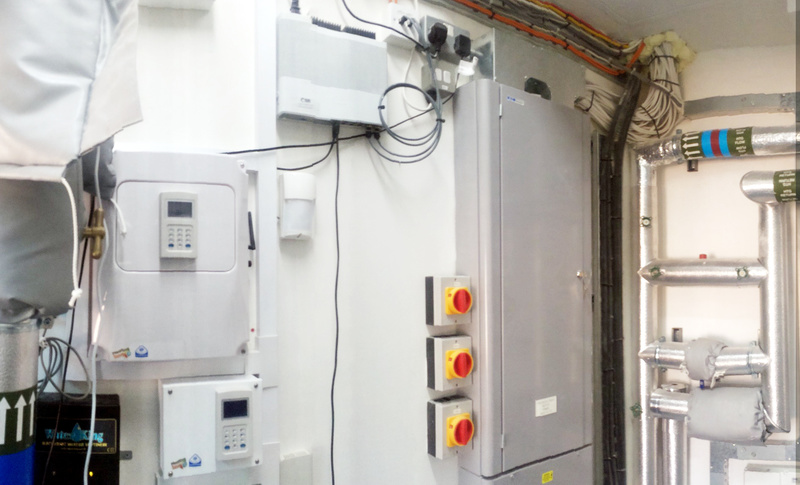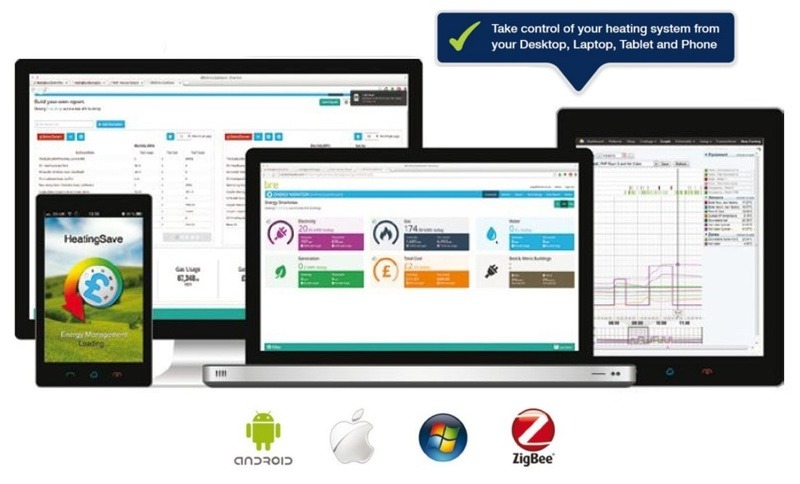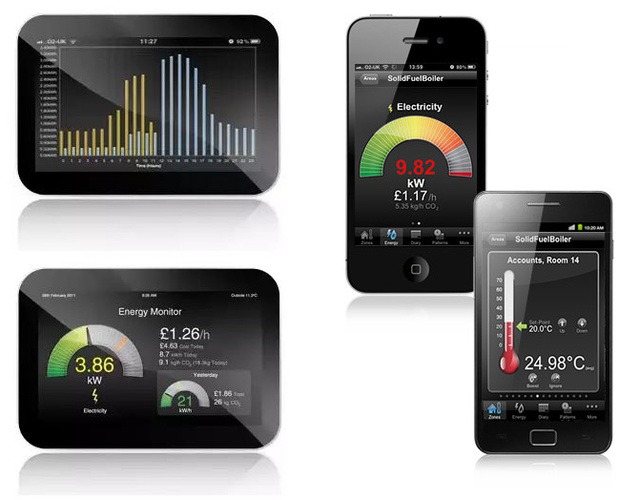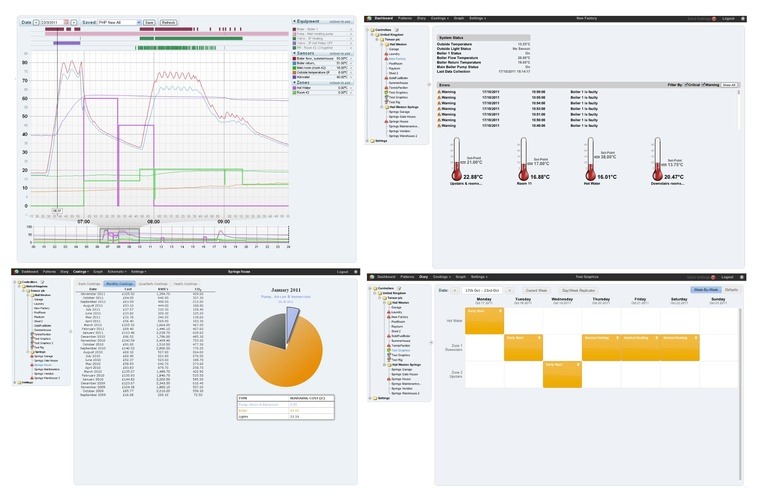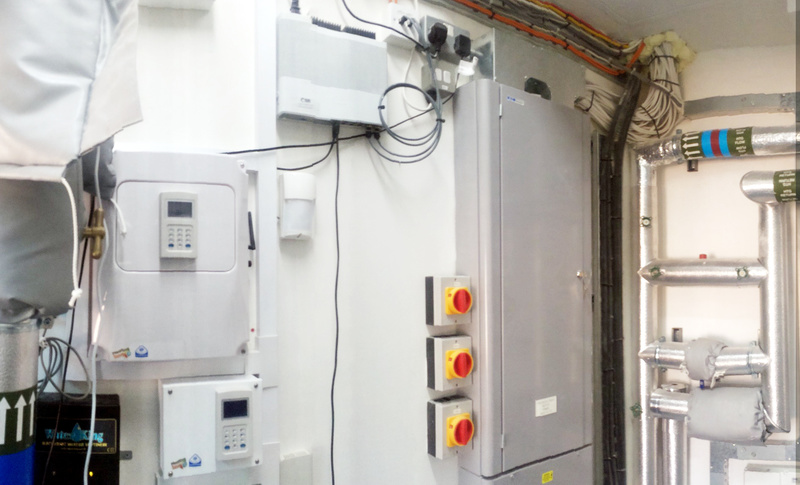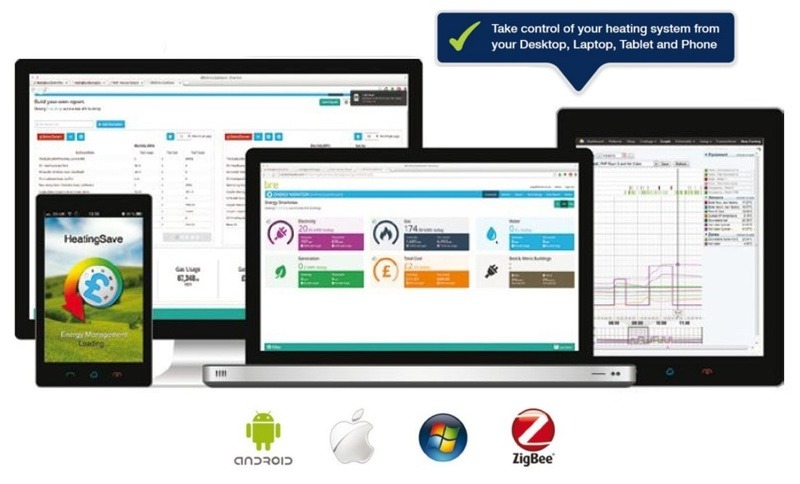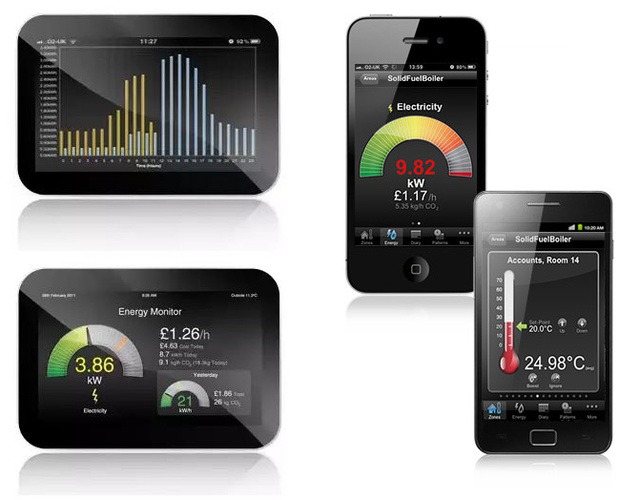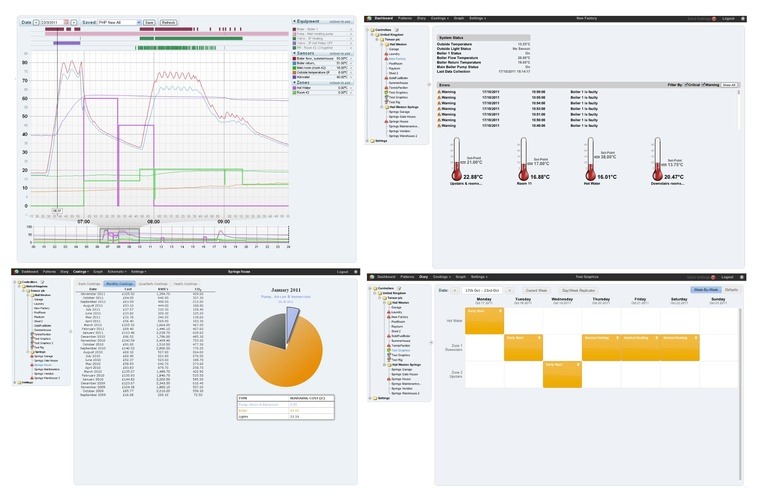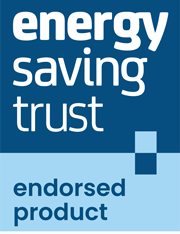 Tensor
HeatingSave
HeatingSave replaces your existing heating time-clock or BMS in order to manage your boiler/heating system and reduce energy use. No need to alter the existing plumbing. Works with any fuel - Gas, Oil, Electricity, Solid Fuel and Renewable Energy. Ideal for retrofit and new-builds.
Minimises energy consumed by matching building use to the heating/cooling via a heating diary.
Heat loss algorithm calculates the latest time to apply heat to each heating zone; switching ON as late as possible and OFF early, reaching the required temperature at the required time.
Occupancy management for each heating zone to reduce/switch off heating when nobody is around.
Boiler outside temperature compensation with user changeable compensation curves.
Controls boiler, pumps, valves, immersion heaters, heat pumps and air conditioning units.
Intelligently uses boiler residual heat rather than always switching it on.
Boiler flow/return temperatures varied to meet the heat demand.
Gradient control of room temperatures at different times of the day.
Automatic summer control of immersion heaters.
Fuel efficient frost protection.
Web and mobile software; Heating Patterns and Diary, Email and Text alerts, Manage and Plan energy costs. Graphs and Energy Display. 
Visit manufacturer's site