People experiencing fuel poverty in Scotland can be helped with just one call or email – that's the message from Home Energy Scotland. Funded by Scottish Government, the free and impartial advice service is available to everyone in Scotland.
Anyone who may be worrying about how to keep warm and pay the bills should contact Home Energy Scotland immediately about the Warmer Homes Scotland scheme.
What is the Warmer Homes Scotland scheme?
The Warmer Homes Scotland scheme was launched in September 2015. It aims to reduce fuel poverty by reducing heating costs to vulnerable households.
Warmer Homes Scotland is available across Scotland only on a regional basis. All households, including those living in more remote parts of the country, get the same level of service regardless of their location. The scheme has reopened with safety measures in place following the lockdown; for example, surveyors and installers will use PPE and be tested regularly.
Warmer Homes Scotland is available to private sector households (tenants or owner-occupiers). Successes include:
3,818 households received assistance from 1 April 2018-31 March 2019, each of them saving an average of £313 per year on their energy bills
more than 3,400 inefficient or broken boilers have now been replaced with brand new, energy-efficient systems in the same period
around 6,000 tonnes of carbon dioxide emissions saved every year, thanks to energy-saving measures installed
creation of almost 130 apprenticeships in the last five years
helping more than 19,000 fuel poor households across Scotland since its launch
The Warmer Homes Scotland scheme is delivered by Warmworks Scotland. Ross Armstrong is Warmworks' Managing Director.
He said: "People who live in fuel poverty struggle with the cost of their energy bills. More energy-efficient heating systems should be cheaper to run, thus making the prospect of being warm in your own home a more affordable one.
"Households in fuel poverty experience a whole range of different challenges, different circumstances and are faced with different life choices. It's always worth remembering that beyond the statistics and numbers, people should be at the heart of policy design."
How to access Warmer Homes Scotland
Harry Mayers, head of Home Energy Scotland, says accessing the Warmer Homes Scotland scheme is simple. "With just one call or email to us here at Home Energy Scotland, we can do a home assessment and get the ball rolling," he said.
Expert advisors offer free, impartial advice on energy saving, keeping warm at home, renewable energy, greener travel, cutting water waste and more.
Harry continued: "The most common change is to replace old or defunct central heating or install it in homes where there may not be any.
"Then there is the home itself; looking at the walls, the windows, attic insulation and so on.
"We make sure that people are claiming all the benefits they are entitled to, including the ones needed to qualify for the scheme. There is help and advice on finding cheaper deals, switching suppliers and all that together can often mean an increase in income as well."
"We also look at behaviour, what people can do and change themselves, to make their heating more efficient, how they use it, and that can make a very big difference, too."
Renewables and Warmer Homes Scotland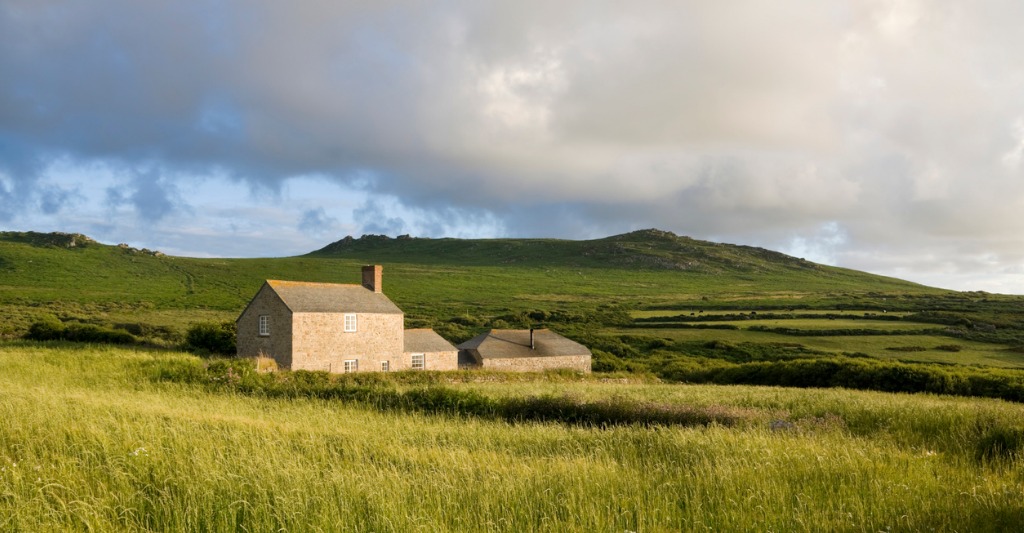 The scheme is starting to use renewable energy sources to help to alleviate fuel poverty, particularly important for homes that are off the mains gas grid.
"Battery storage technology, air and ground source heat pumps, wind turbines, small hydro plants, smart meters – it's early stages but we need to think about the future and how to decarbonise the national grid," said Harry.
"People are asking about fuel poverty and how to reduce carbon footprint at the same time. Everyone wants to do their bit and for people off the main grid, renewables are sometimes the only option."
What does fuel poverty mean across Scotland and the UK?
The Scottish Government considers a household to be fuel poor if it needs to spend more than 10 per cent of its income on all household fuel use. Its aim is that by 2040, no more than five per cent of homes in Scotland will be in fuel poverty and less than one per cent in extreme fuel poverty.
The rest of the UK has these statistics on fuel poverty in each country (although each nation defines fuel poverty differently):
| | | |
| --- | --- | --- |
| Scotland  (2017 figures) |   24.9% | 613,000 homes |
| England (2017 figures) |  10.9% | 2.53 million homes |
| Wales (2018 figures) |  12% | 155,900 homes |
| Northern Ireland (2016 figures) |  22% | 160,000 homes |
Harry continued: "Fuel poverty has a real and detrimental effect on people's lives. Some people end up living in one room or a small area in the house, find it hard to study or work, or face choosing between eat or heat. It's a very real problem.
"There are smaller schemes in Wales and Northern Ireland and not much in England overall. Schemes like Warmworks Scotland would certainly be beneficial across the UK."
Warmer Homes Scotland – how it works for you
submit your application to Home Energy Scotland, which has overall management of Warmer Homes Scotland
once your application is submitted, Warmworks Scotland is responsible for the work carried out and inspections
Home Energy Scotland is a programme managed and delivered by Energy Saving Trust on behalf of the Scottish Government
Find out more about Warmer Home Scotland
To find out more about Warmer Homes Scotland, or to make an application, call Home Energy Scotland free on 0808 808 2282 (Mon-Fri: 8am to 8pm; Saturday from 9am to 5pm) or visit their website.
More on this…