Taxi operator in Edinburgh
Arron Thompson has operated a taxi in Edinburgh for 17 years and has been with City Cabs for seven of those. Before the Covid-19 pandemic, his day would begin at 4.30am, when he would take customers to the airport, shopping runs and hospitals runs, and every day was busy with jobs throughout the city.
Since the pandemic began, he finds that airport runs are few and far between, and that he now mostly takes passengers on shopping trips and care workers to their shifts.
Making the switch
Several factors led Arron to make the switch to an electric vehicle. The planned Low Emission Zone in Edinburgh, and his own concerns about air pollution, were a big factor. With the financial impact of Covid-19 on business, cost was also a significant factor. Arron investigated the overall cost savings of an electric vehicle, including fuel costs and road tax, and decided to make the switch. To support him with his purchase, he applied for Energy Saving Trust's Switched on Taxis loan and found the application process very smooth. Funds were received just before he purchased his new vehicle, an LEVC TX.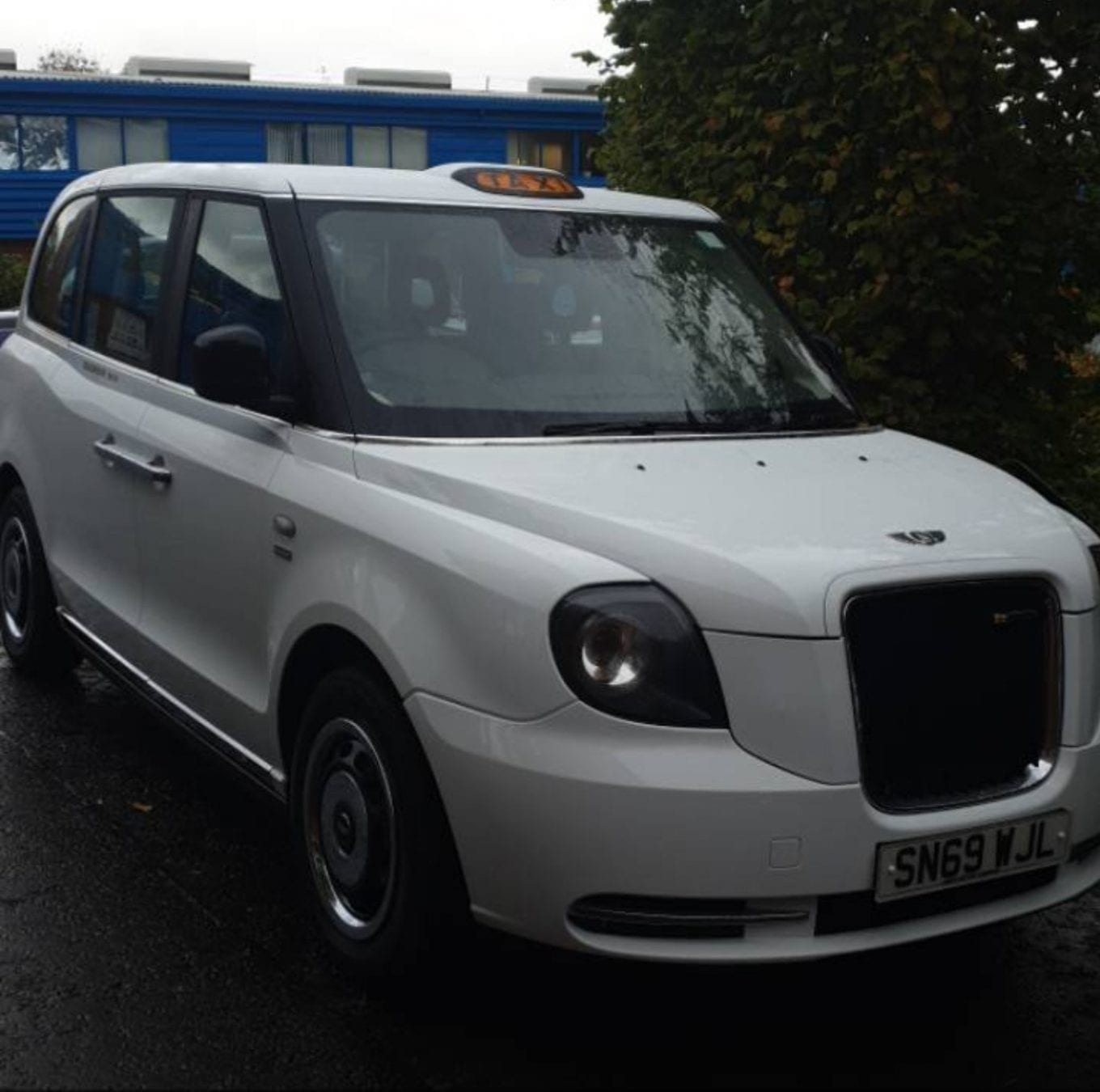 The electric experience
He finds that customers are really impressed by the electric vehicle, and comment on the free Wi-Fi, the quiet journey, and the spacious interior. The glass roof allows his passengers to enjoy the scenery around Edinburgh's old and new towns.
Arron has found that driving an electric taxi gives him a competitive advantage over diesel taxis, as business customers specifically choose him for transport, in line with their own environmental concerns. Younger customers are more familiar with the technology and are more aware of the environmental impact of diesel taxis.
Arron charges the vehicle off-peak, which means that fuel costs are kept to a minimum. He believes he is saving around £300-350 a month, compared to his old diesel vehicle.
Arron's advice to other taxi operators considering making the switch is to investigate the financial incentives that are available, including using Energy Saving Trust as a source of information.
"When you look at the environmental benefits, fuel cost savings, financial support available from Energy Saving Trust, and the ambitions of the City of Edinburgh Council, switching to an electric taxi is a no-brainer."

Arron Thompson, taxi operator, City Cabs, Edinburgh
Get in touch
For more information email sustainabletransport@est.org.uk