Background
Adam and Abigail Veitch are the couple behind Doughies, a sourdough micro bakery in Fort William. They received an eBike Business Loan to buy an ecargo bike trailer for their business. The trailer hitches to a regular bike and is designed to safely transport reusable euro crates, which they deliver their sourdough in.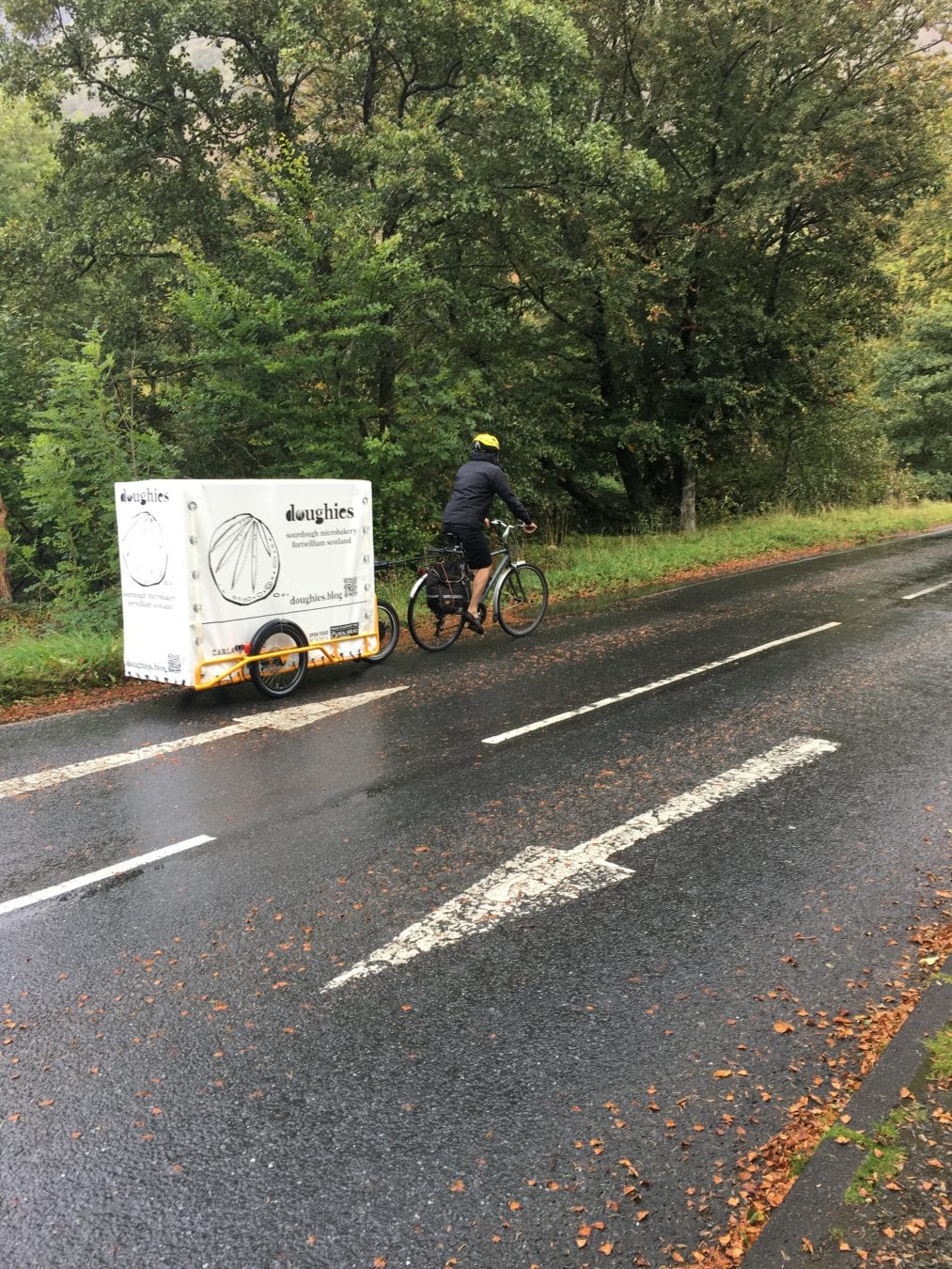 Process
One of Doughies' founding principles is to "tread lightly", distributing bread locally with care and mindful of the footprint of doing so. Having committed to go plastic free in 2018, Adam and Abigail decided to purchase a customised ecargo trailer the following year. Due to the amount of capital required, they applied to Energy Saving Trust for an interest-free business loan. They found the loan application process quick and straightforward.
A typical Doughies bake produces 100 large 800g loaves of bread. The ecargo trailer can accommodate a 150kg payload and up to 20 crates, more than enough to meet the business' needs.
Results
As a result, Adam and Abigail have seen their carbon emissions and delivery costs reduce significantly. Delivering by bike means that they manage to avoid Fort William's busy summer traffic, as most of their regular route is on a cycle path. They are also able to deliver at all hours on the town's pedestrianised high street.
"We have delivered weekly in all weathers in a rural setting…you should consider it as an option wherever your business is based."

Adam Veitch, Doughies
Available funding
Interest-free loans are available from Energy Saving Trust, funded by Transport Scotland. The eBike Business Loan supports organisations to reduce the carbon impact of their transport and travel arrangements. The loan helps cover the cost of buying new pedal-assisted electric bikes, ecargo bikes and adapted cycles.