Background
Edinburgh-based MC decided to do her bit for the environment and make the switch to an electric vehicle (EV) when her current petrol vehicle was due for renewal.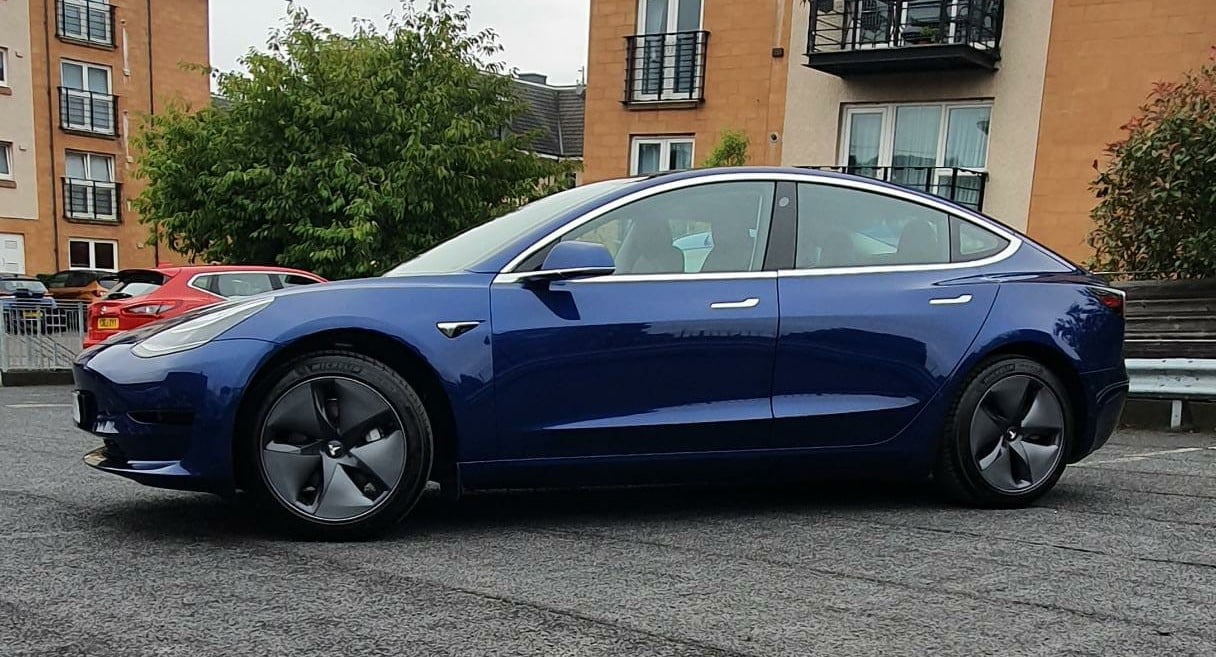 Process
When MC test drove an electric car, she was blown away by how quiet and responsive it was. She decided she wanted a pure EV, as she was impressed when she learned they are expected to last over 500,000 miles and require very little maintenance.
MC knew that there was funding available to buy an electric car and called Home Energy Scotland to find out more. Energy Saving Trust's interest-free Electric Vehicle Loan was one of the many factors in her decision to go ahead with the purchase.
MC had some concerns about charging as she lives in a top floor flat and didn't have the option to install a home charge point. She therefore decided on a Tesla Model 3, which has a 200-mile range, to increase time between charges.
Results
MC loves driving her electric car, particularly in the winter months, as she can use a mobile app to heat up or defrost the vehicle while she keeps warm inside her flat. Knowing that her EV is not polluting the atmosphere is very rewarding. The electric car has a long life expectancy; over its lifetime, MC will save money through reduced maintenance and cheaper refuelling costs.
With more and more drivers making the switch to EVs in Edinburgh, MC feels that public charging is the most challenging aspect of owning an EV. She suggests there is a need for more chargers in the city, in particular rapid chargers which charge a battery to 80% in just 20 minutes.
To those looking to make the switch, MC would recommend a pure EV for the impressive driving experience. She also suggests that new drivers use the live map from ChargePlace Scotland to find charge points in your area.
MC's advice for those still on the fence:
"Test drive an EV…it will make you want one."
Available funding
Energy Saving Trust's interest-free Electric Vehicle Loan offers drivers in Scotland up to £28,000 to help towards the cost of purchasing a new pure electric vehicle and up to £20,000 to cover the cost of purchasing a used electric vehicle. The loan is funded by Transport Scotland.
Do you live in Scotland and drive an ultra-low emission vehicle? Do you want your experiences to help shape Scotland's low carbon future? The free EV Life® app is available to download for electric vehicle drivers in Scotland.