Background
Every time you drive or take your seat on a bus along the busy A96 from Inverness to Aberdeen you pass Nairn Community and Arts Centre, prominently located at the heart of this small coastal town by the Moray Firth.
For the past 14 years, Nairn's purpose-built centre has been a popular community hub and contributor to the town's social, charitable and cultural life, visited by 70,000 people each year and home to over 52 groups (including many local charities).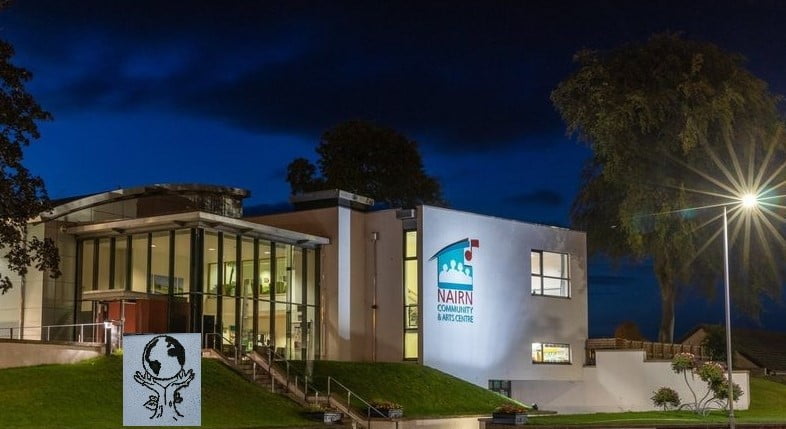 Process
Director Bob Ferenth explained the centre's recent journey to providing an electric vehicle (EV) chargepoint:
"The directors and staff of Nairn Community and Arts Centre are committed to reducing our impact on the environment and the installation of the EV charging point is the first project to be completed within our eight-phase climate programme.
"We worked with Energy Saving Trust and Zero Waste Scotland Energy Efficiency Business Support to help evaluate our facilities and set out our options to provide the Nairn community with more environmentally friendly facilities.
"We then developed a multi-project climate programme to facilitate a structured approach to addressing key areas of improvement and change.
"We hope the EV charging point in our car park will encourage people to use electric vehicles and we will be working with Nairn Community Transport to include electric buses when appropriate."
Other proposed project steps in the overall climate programme include solar photovoltaic panels with battery storage, LED lighting, and energy efficient heating.
Bob added:
"Our climate programme will not only help get us to a near zero carbon footprint, but also significantly reduce our reliance on fossil-based fuels and cut our spend by over 75%. The savings will be reinvested to enhance the facilities and increase the social, leisure, educational and arts-based programmes for Nairn."
Results
There are now three chargepoints in Nairn following the community centre's installation, funded by Transport Scotland. Bob reports that the original EV chargepoint has already seen significant usage.
"We did not inherit the planet from our ancestors, we merely borrow it from our children!"
Bob Ferenth
Get in touch
Find out more about the financial benefits of electric vehicles and information on installing chargepoints.
For more information call 0800 093 1669 or email electricvehiclesscotland@est.org.uk