Local charity, South Ayrshire Community Transport, was awarded funding for an electric minibus through the Plugged-in Communities Grant Fund.
The grant, delivered by Energy Saving Trust, helped the charity adapt the minibus to make it accessible for wheelchairs.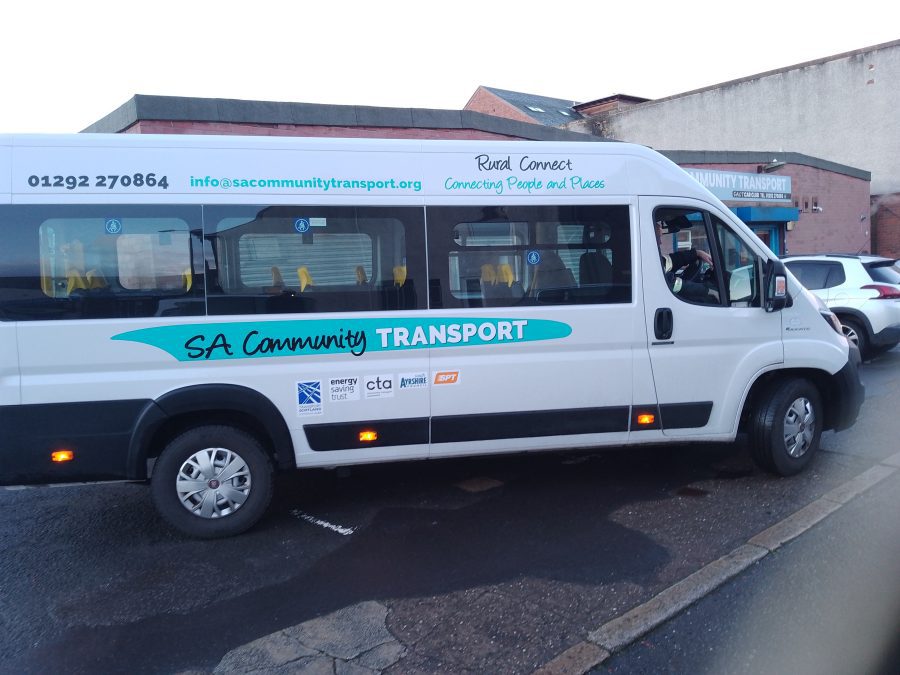 South Ayrshire Community Transport was set up in 2016 to provide transport services within the local community. It runs a bus service between Girvan and Barr, and owns minibuses, ebikes and electric cars that can be hired by people living locally. 
In 2021, it applied for a Plugged-in Communities grant to shoulder some of the cost and risk of paying outright for an electric minibus itself.
It was already operating two electric cars as part of its car club scheme, and was keen to add a minibus to its growing fleet.
Community benefits
After buying the minibus, and making it suitable for wheelchairs, it is now used as school transport for children with additional support needs.
The bus is charged overnight to make sure that it has enough power to complete the morning and afternoon school runs.
This is a community bus, so it can also be hired by other eligible organisations in the area.
Cost savings
South Ayrshire Community Transport has found that its new electric minibus is also suitable for longer trips.
In addition, it has seen significant cost savings of around £9.80 a day on fuel.
Access to an on-site charging point has meant there have been no issues with keeping the minibus charged.
South Ayrshire Community Transport is now looking to find new funding to add more electric vehicles to its fleet.
Overall, it has found the electric minibus has been beneficial to the people it supports locally, and much cheaper and cleaner to run than a petrol or diesel minibus.
Looking for funding for green community transport?
Get in touch by visiting the Plugged-in Communities page.