By Wendy Harrison
Last week saw the very first Dcarbonise Conference and Exhibition take place at the SEC Glasgow. As Scotland's only dedicated event for the low-carbon built environment and transport solutions, we were delighted to be one of the three sponsors, along with the Scottish Government and Zero Waste Scotland.
The aim of the event was improving energy efficiency and decreasing costs and one of the key audiences were private sector landlords. This is due to the imminent introduction of new minimum energy efficiency standards for privately rented properties in Scotland.

The Scottish Government has designated energy efficiency as a national infrastructure priority and, through the new Energy Efficient Scotland Programme, there will be a concerted effort to encourage people to improve the efficiency of their properties. The Scottish Government's vision is for all our homes and buildings to be warmer, greener and more efficient by 2040 and has introduced stringent new Energy Performance Certificate criteria that private rented properties will need to adhere to.
Dcarbonise was held in conjunction with its sister event, All-Energy, and it is estimated that nearly 8,000 people attended both events over the two days.
Our team of experts and Home Energy Scotland's specialist advisors delivered over ten talks and workshops, including:
retrofit case studies for landlords
panel discussions on electric vehicles
a snapshot of the current landscape within the renewables market
Over the two days we spoke to over two hundred attendees, giving them support and advice on how to save money on energy bills and make their properties warmer and more efficient.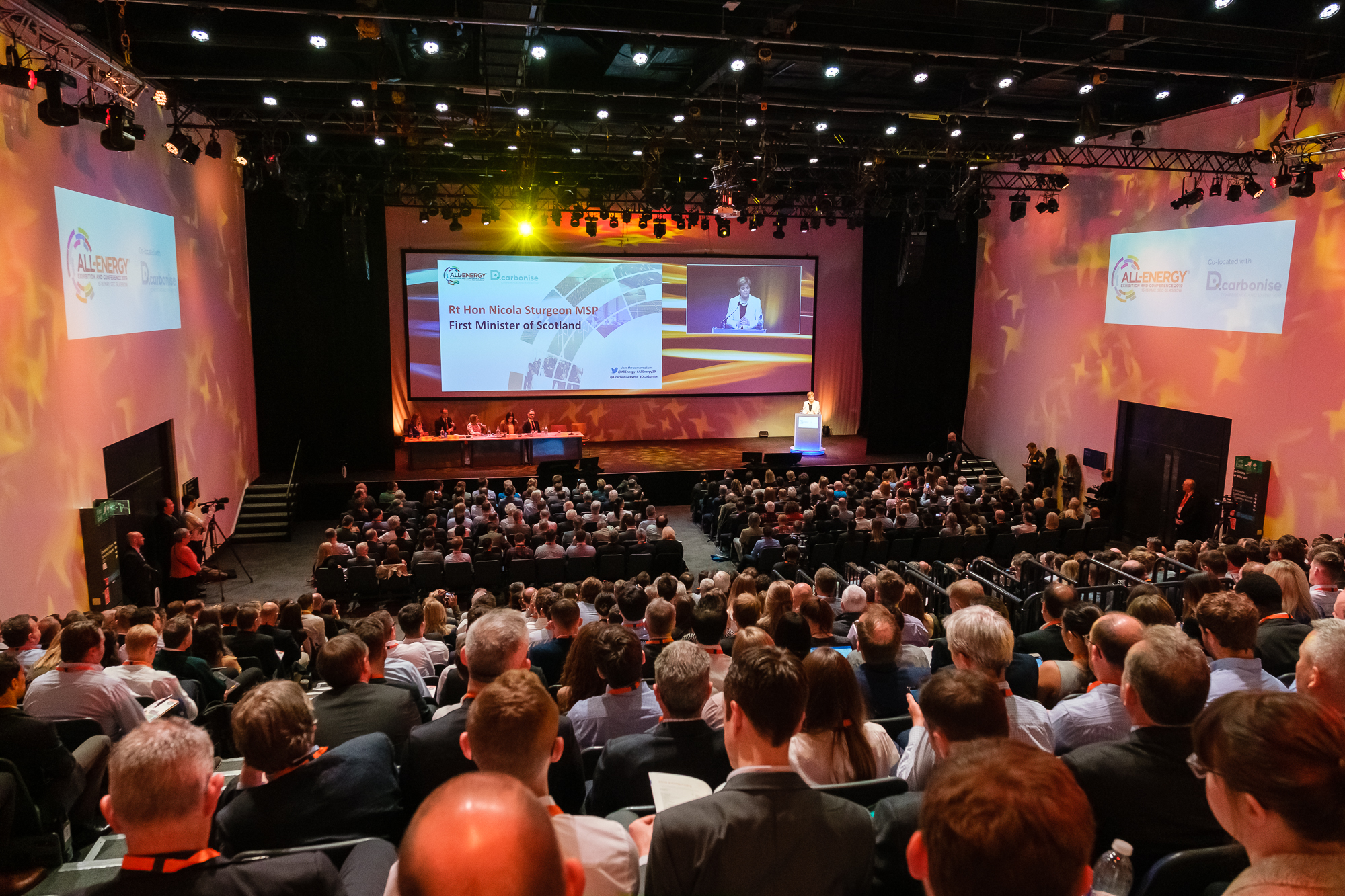 Conference highlights
First Minister launches Energy Consumer Action Plan
Nicola Sturgeon launched the Scottish Government's Energy Consumer Action Plan developed with an expert advisory group, including consumer representatives, Ofgem and Energy Saving Trust.
The plan seeks to establish an independent Energy Consumers Commission for Scotland to give a more powerful voice to consumers on Scottish and British energy policy. It will also develop a charter committing signatories to address consumer issues and seeks to introduce a statutory consumer duty on public authorities to place people's interests at the heart of policy and regulatory decision making.
The First Minister visited the Energy Saving Trust, Scottish Government and Zero Waste Scotland's exhibition area and spoke to our staff about the work that has been done in Scotland.
Minister for Energy, Connectivity, and the Islands discusses the new Energy Efficiency Scotland standards
We also spoke to Paul Wheelhouse MSP about the new Energy Efficiency Scotland standards, the Scottish Government's Home Energy Scotland programme and low carbon transport.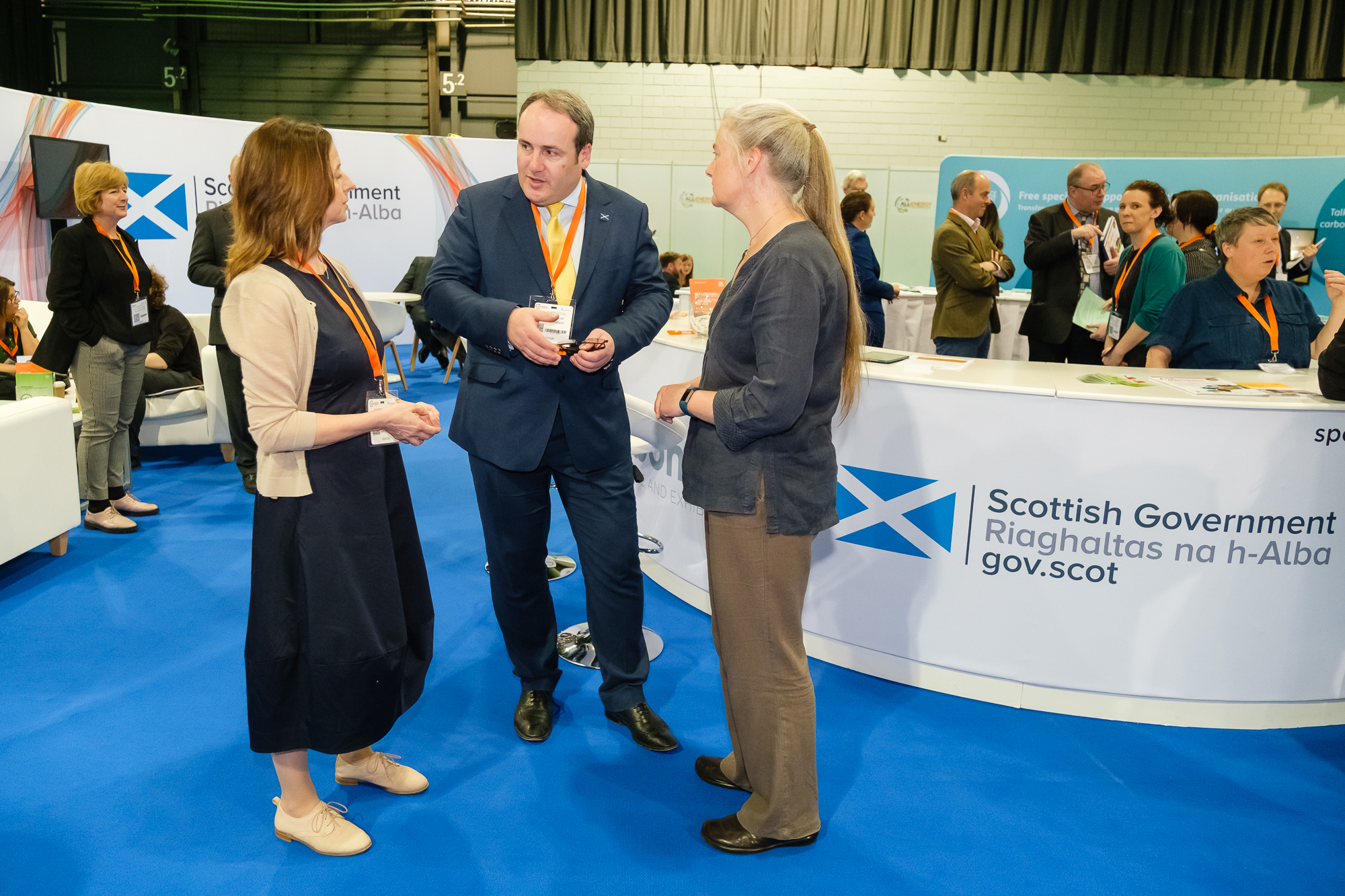 It's really useful for Energy Saving Trust to attend these conferences and exhibitions.  Taking part means we can speak to householders, landlords and businesses face to face, making them aware of what they could do to save energy and what help and support we can provide.  The event was extremely successful and we had lots of very productive discussions.
More on this…