New Year always brings plenty of prognoses for the future – and it's perhaps an even bigger clamour in the technology industries.
The Consumer Electronics Show (CES) in Las Vegas always provides plenty of futuristic food for thought – and this year, a highlight was the unveiling of a seriously fast electric car.
The race to be speediest EV
Faraday Future's FF91, unveiled at the show, is claimed to be the fastest electric car of them all, in fact. The simple statistics are certainly impressive: 0-60mph in 2.39 seconds. The #FF91 also happens to be self-driving – although there was a bit of embarrassment at the show when it failed to park itself on demand.
Hiccups aside, it could well be a model that sparks something of a race for speed among high-concept electric car makers – in particular, with Tesla.
Size and weight of batteries is going to be a significant point of contention in the mass production (and mass popularity) of high-speed electric cars, so it's safe to say that slightly more modest, and affordable, electric options are the here and now.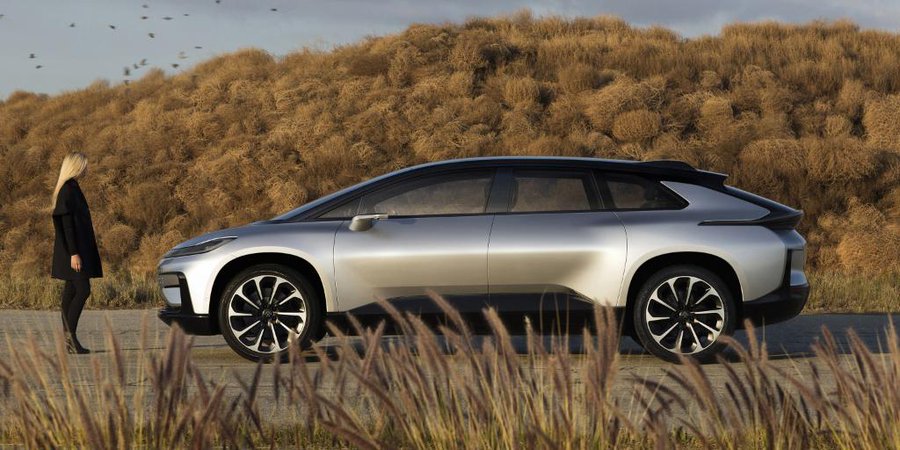 Image sourced via Faraday Future's official Twitter account
Charging without the wires
New charging technologies will also provide a helping hand to mass take-up – and a notable new innovation was unveiled at #CES2017. Ford showed off its wireless charging technology, whereby 'filling up' will only require stopping in a parking space.
The aim is that batteries can be topped up even when the driver doesn't have the time on their hands for a full charge – and it's a technology that the company says will be available for business fleets as well as private vehicle owners. At the moment, however, it's going to be available for a much more select crowd, as part of a trial in European cities.

Image sourced via Faraday Future's official Twitter account
The bike: reloaded and driverless cars
There were some other intriguing green automotive manoeuvres to be found at the expo, which green industry website Edie touched on in its round-up of the best it saw. There was a bike-car cross of sorts, utilising pedals, a battery and the power of regenerative braking on four wheels, while several companies introduced their next generation artificial intelligence additions to their EV models, including their takes on autonomous driving.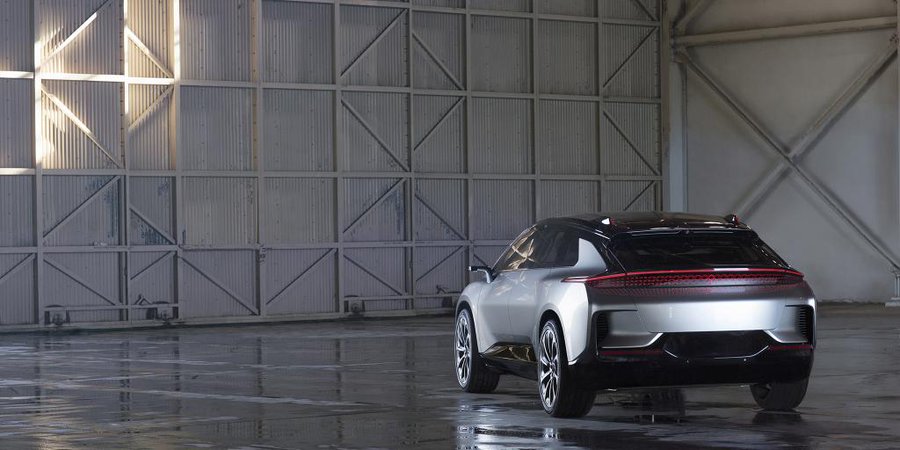 Image sourced via Faraday Future's official Twitter account
Fridges and filters
Beyond the vehicular options, there were some other notable eco products amidst the future-gazing clamour of consumer gadgetry and AI. These included a 'smart fridge' geared to maximising the freshness of produce and minimising waste, and an air pollution-filtering scarf.
As far as the latter goes, though, we tend to think dealing with the increasing problem of air pollution in our towns and cities is to find ways to get the gas-guzzlers off the road, and increase the pace of low-carbon vehicle uptake. Looking forward is a good thing, but there's a lot that can be done in the present to make life better for us all.
All images sourced from the official Faraday Future Twitter account.