by Chris Joda
Representatives from the Efficiency for Access (EforA) coalition recently visited Kenya to meet manufacturers, distributors and end users of off-grid solar appliances, connected to the Low Energy Inclusive Appliance (LEIA) programme. As part of our international collaboration work, Energy Saving Trust and its partner CLASP, act as the Secretariat for the EforA coalition, which consists of 13 organisations, working together to support the development of affordable and clean energy in the developing world.
LEIA's goal is to double the efficiency and half the cost of a range of electrical appliances suited for off- and weak-grid household, small business, and industrial consumers. Its focus is on research and innovation in Sub-Saharan Africa and South Asia, as well as supporting UK-based organisations working in the off-grid sector.
Some of the organisations visited by the team included;
Agsol and SunCulture, agricultural processing and solar water irrigation companies
MKOPA and Greenlight planet, solar energy companies who design, distribute, and finance solar home energy
BURN, a company specialising in clean cooking solutions for Sub Saharan Africa, who operate and manufacture entirely within Kenya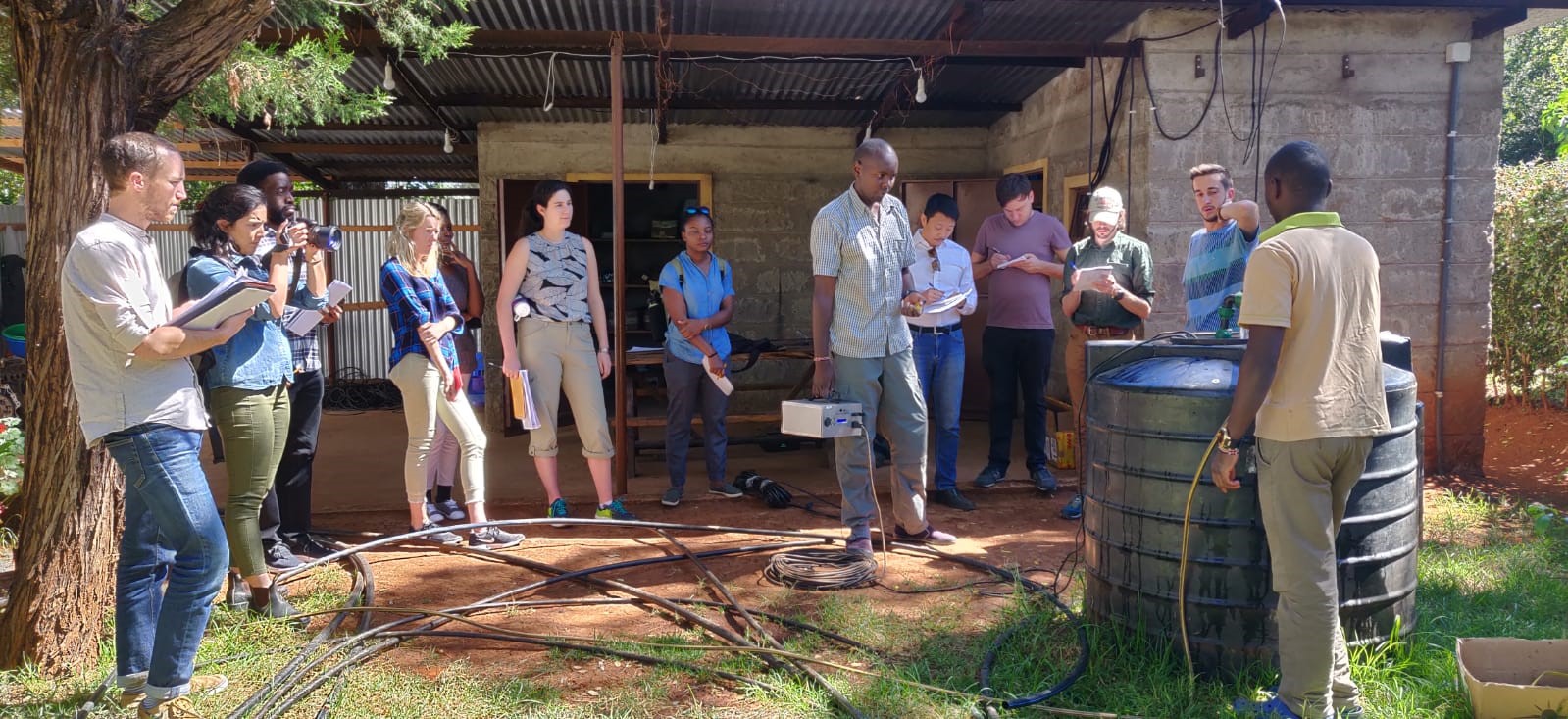 Photo credit: Makena Ireri /CLASP
Using solar tech to pump water
SunCulture designs, sell, installs, and finances low-cost solar water pumps and irrigation products for small-hold farmers that allows them to substantially increase their productivity. These products provide the additional benefit of powering appliances like TVs, lights, and mobile phone charging. They are powered purely by solar panels on the farmers' roofs, negating the use of environmentally harmful diesel water pumps.
One of the end-users of these solar water pump systems our team met was Daniel.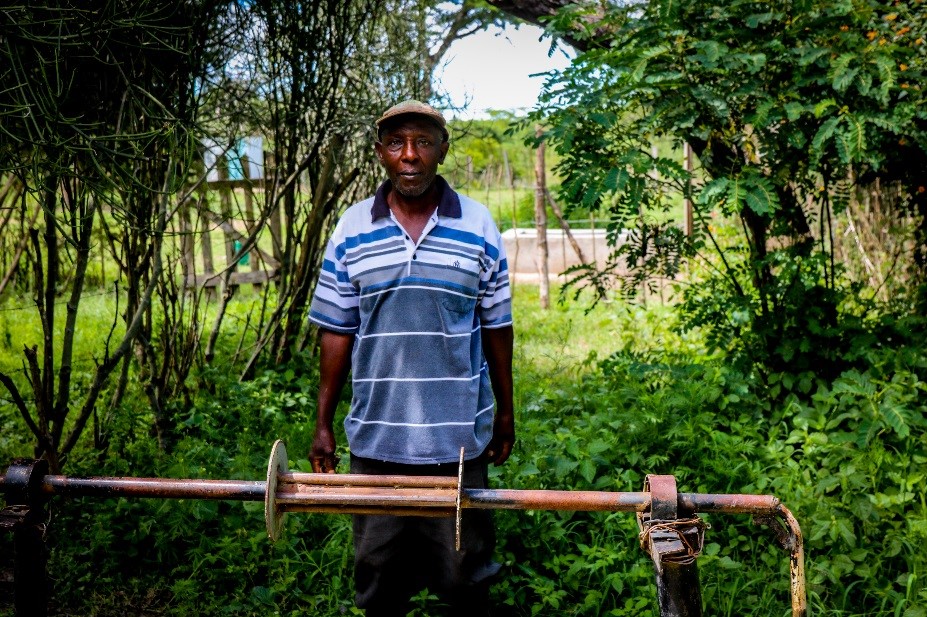 Photo credit: Lauren Boucher/CLASP
Daniel is a farmer and a retired Kenyan army engineer who, with his wife and children, has been growing crops on his farm for the last 10 years. Through SunCulture he was able to gain access to a solar water pump system. It's a relatively low-cost, high-tech solution, which gives him a quick and straightforward source of water for the farm. It costs Daniel around $35 per month (following payment of a deposit of around $90). To put that in perspective, the average monthly wage in the agricultural industry for farm foremen and clerks was the equivalent of $115.66 in 2017 according to the Kenya National Bureau of Statistics' Economic Survey.
Before using the pump, Daniel had to manually draw water from his well to fill his tanks, which would take him around 1.5 hours using 20 jerry cans and multiple trips. Now, he not only saves time, but also avoids the high running and maintenance costs that come from using diesel water pumps, as well as reducing his environmental impact.
He uses a product called RainMaker 2, produced by SunCulture, which has a portable 120-watt solar panel with a battery bank that can pump enough water to irrigate a one-acre farm and support livestock and household water needs. The system can lift up to 7,000 litres of water per day from wells up to 70 meters deep (230 feet), which compares favourably to more expensive systems that can only lift water up to 10 meters.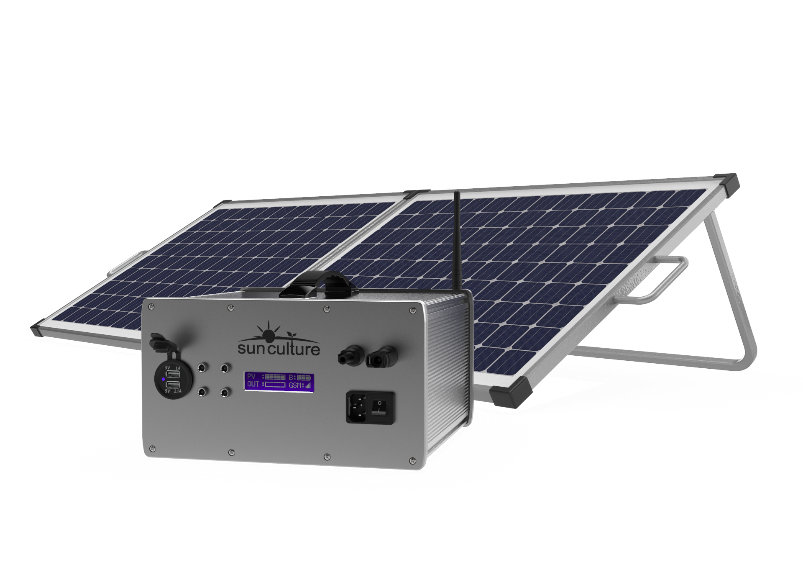 Photo credit: sunculture
RainMaker 2 also analyses data from sensors, texting advice to Daniel to explain how he can improve his farming practices without aggravating the environment through excessive water usage.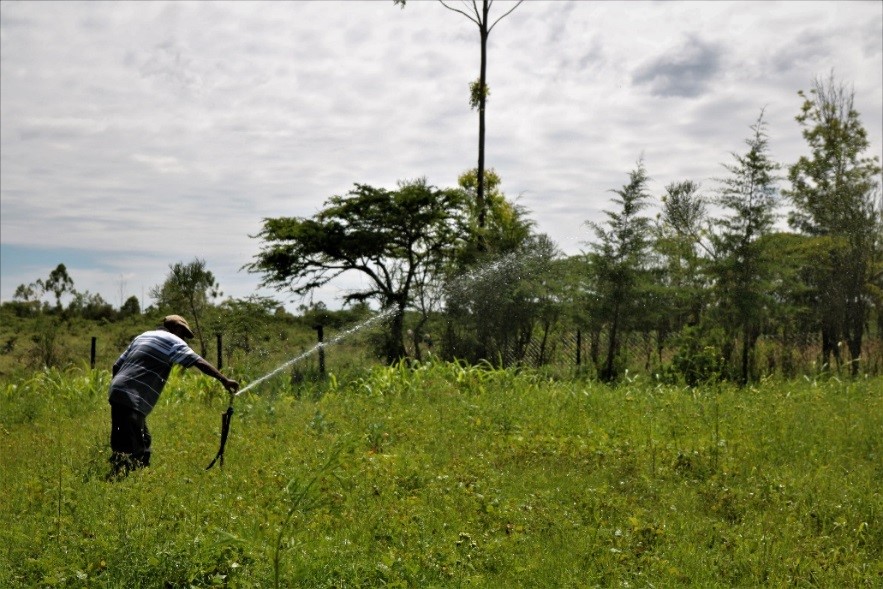 Photo credit: Lauren Boucher/CLASP
Sustainable Development Goals
The principle that human prosperity must go hand in hand with protecting the planet is at the heart of the UN Sustainable Development goals (SDGs), agreed at the UN in 2015.
Efficiency for Access coalition's LEIA programme work supports UN Sustainable Development goal seven – to develop clean and affordable energy. The aim is to provide modern, sustainable, reliable & affordable energy for all by 2030.
The UN Sustainable Development goals form part of an international agreement to eradicate extreme poverty and hunger, fight inequality, tackle climate change and achieve sustainable development for all. There are 17 goals in total ranging from providing quality education for all to the development of sustainable cities and communities.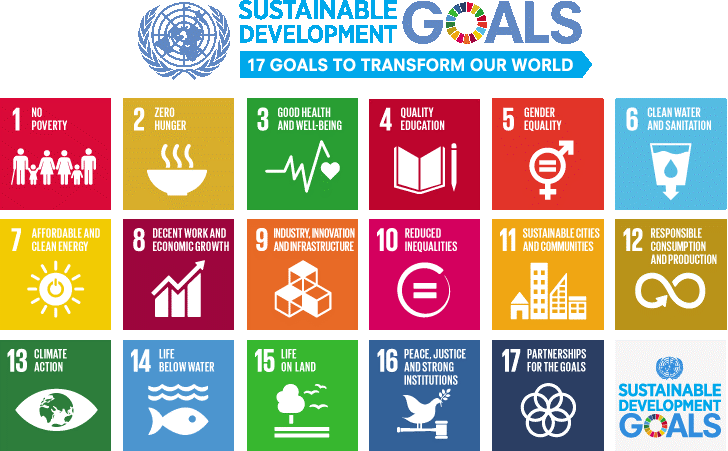 Extreme poverty has reduced since the first set of development goals, the Millennium Development goals, were agreed in 2000.
The Millennium Development Goals saw great progress in some areas:
the number of people living in extreme poverty halved between 1990 and 2015
primary school net enrolment increased from 83% to 91% the developing world from between 2000 and 2015
the percentage of the population with access to drinking water increased from 76% to 90% between 1990 and 2012
However, in 2015, around 736 million people still lived in extreme poverty, with 10% of the world's population surviving on less than US$1.90 a day. People living in extreme poverty are particularly vulnerable to the increasing impact of climate change and environmental degradation.
Read more about the UN Sustainable Development Goals or watch this video explainer from Cafod.
Did you know?
1.1 billion people around the world lack access to electricity[1]
people in developing countries often spend 60-80% of their income on food[2]
women make up 43% of the agricultural labour force in developing countries, and account for about two-thirds of the world's 600 million livestock keepers. The majority of these women are in sub-Saharan Africa[3]
As a whole, Sub-Saharan Africa and South Asia made less developmental progress than other regions between 1990 and 2015, which makes the support provided by LEIA and the Energy for Access coalition all the more valuable.
Find out more…