We took a general look at green finance in our last blog. Now, we're looking more specifically at the role of green finance in funding home retrofit.
NB. This article takes a general look at different ways that finance could be used to fund home retrofit. It is not intended as financial advice for individuals and finance will not be an appropriate route for everyone.
If you are considering using any form of finance to fund a home retrofit we strongly recommend that you seek independent financial advice first, for example by speaking to an FCA accredited financial advisor). Useful information on taking out finance is also provided by Citizens Advice and the government's money advice service.
How can we pay for the low carbon retrofit of homes?
In 27 years of advising people on energy efficiency at Energy Saving Trust, the most common question we've been asked is, 'what funding is available?'.
Grants are available for some. And Energy Saving Trust is part of a coalition calling for increased levels of grant by making energy efficiency a national infrastructure priority. But grants won't provide all the money needed to transform our housing stock.
So what are the options for those able and willing to pay for measures themselves?
Personal savings
A 2017 Houzz Home Renovation survey found that 87% of those undertaking improvements like home extensions, new kitchens and bathrooms will use cash and personal savings to fund them. The average spend identified in that survey was £38,783… a nice position to be in, but not an option for many.
Standard finance options
In the absence of grants or personal savings, can finance provide a viable means of paying for low carbon improvements? First let's take a look at some of the well-established finance options:
1. Mortgages
Mortgages were the most popular funding option for home improvements identified in the Houzz survey, after personal savings. Compared to other forms of finance, mortgages are often used to borrow larger sums of money, typically more than £10,000, although you can borrow less. One of the main benefits of a mortgage is that it can be spread over a long period of time making monthly repayments more affordable (although the longer the term of the loan, the more you will repay in the end). Because a mortgage is 'secured' against the value of your home, they are less risky for lenders and therefore tend to be one of the cheapest forms of finance, with the best current interest rates around 1 – 2%. However, mortgages can be riskier for you as a borrower because the lender can repossess your home if you do not keep up repayments. Also, on variable rate mortgages your interest rate and repayments could increase in future.
2. Personal loans
Unsecured personal loans came next in the Houzz survey. There are a wide range of loans available and interest rates can vary significantly depending on circumstances. Unsecured personal loans are typically used to borrow smaller sums of money than mortgages. However, in the current market, somebody with a good credit rating and average UK salary could access up to £25,000 over a 7-year term for around 3.5% interest. This means that it could be an option for even significant energy efficiency upgrades. However, missing monthly payments on an unsecured loan can incur significant fees and affect your credit rating. The government's money advice service has further information on secured and unsecured loans.
3. Product specific finance
Energy suppliers, installers and building companies often provide finance options alongside their products. For example, a number of energy suppliers currently have 0% finance deals on new boilers, enabling you to spread the cost over 2 – 3 years.  In effect, these are often unsecured personal loans with finance provided by a third party and so the same risks apply. It's also important to still shop around to make sure you are getting the best deal on a boiler. Money Saving Expert has an article considering the merits of one 0% finance boiler offer.
4. Equity release
Equity release refers to a range of products letting you access the equity (cash) tied up in your home, if you are over 55. You can take the money you release as a lump sum or, in several smaller amounts, or as a combination of both.
Most people who take out equity release use what is known as a lifetime mortgage. Unlike a standard mortgage, you typically don't make repayments during your lifetime. Instead the interest is rolled up and then repaid when you die or sell the property.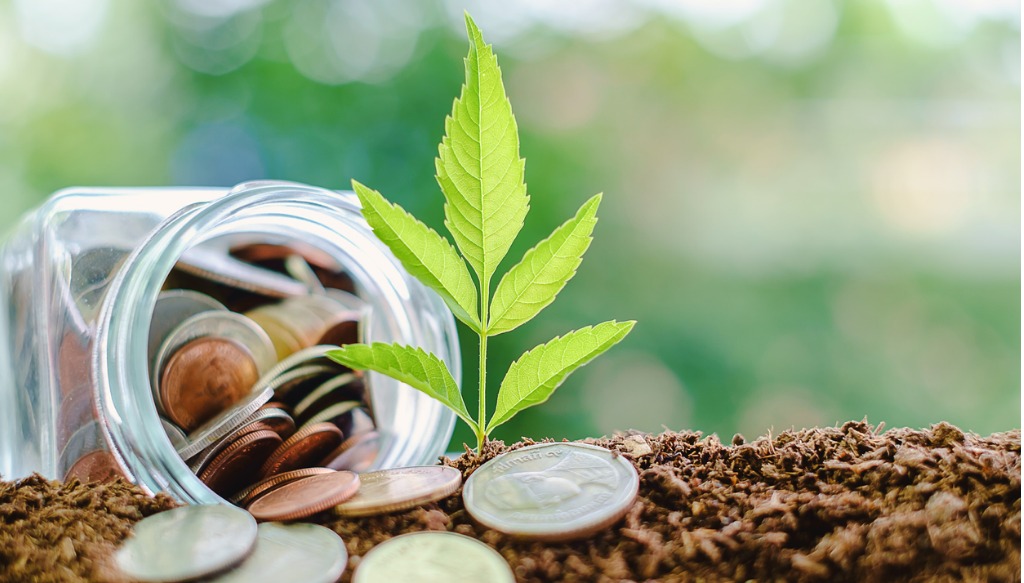 Green finance
So what about specific 'green finance' products? What are they and do they offer anything new or better than the standard finance options?
Since the failure of the Green Deal, the UK government's focus has been to encourage the private finance sector to provide new and better ways for people to finance home retrofit, including through 'green mortgages'.
The premise of a green mortgage is that energy efficient homes have lower fuel bills, leaving you better able to repay your mortgage. In theory this lowers the risk of lending money to you meaning you could get preferential rates compared to people with higher fuel bills.
Barclays is one mainstream bank that offers a green mortgage product, with discounts on their standard mortgage rates if you buy an A or B rated home. Similarly, the Ecology Building Society provides discounts for homes that undertake certified packages of low carbon retrofit.
This is definitely encouraging but it's not revolutionary. The rate of the Barclays green mortgage is 0.1% below their standard rate. Better than nothing, but there are cheaper standard mortgage deals on the market.
The reality is that, from the banks' point of view, a difference in annual energy bills of a few hundred pounds, doesn't make a huge difference to your ability to repay a mortgage, relative to all other expenditure and credit risks. Also, following the mortgage market review of 2014 all regular mortgages already take fuel bills in to account to some extent.
So we maybe shouldn't expect game-changing 'green finance' products from the banks any time soon. But do we actually need new finance products?
The call of the familiar
People who own their homes tend to understand mortgages and have an existing relationship with their mortgage provider.  The market is highly competitive and borrowing money has never been cheaper. So is there really a need for new 'green mortgages' or finance products?
To answer that question, as part of an Energy Saving Trust led project called Request 2 Action, the Dutch government worked with major banks in the Netherlands to find out what they thought between 2014 and 2017. The message from the banks was clear: existing mortgages and loans were well suited to funding home retrofit. There was no need for new types of finance.
The banks also highlighted that buying a new home is a key trigger point for making major home improvements, so finance providers can play an important role in influencing sustainable choices. In their view, the key missing ingredient is communication, not innovation.
In this regard, a number of the green finance products in the UK market are providing a valuable service. For example, the Ecology Building Society provides extensive guidance and information for homeowners looking to reduce their carbon footprint. The Barclays green mortgage might not be revolutionary, but it raises the profile of green homes and gives prospective homebuyers a positive incentive to buy an energy efficient property. This is a really positive development and hopefully the start of a bigger movement of banks incentivising green choices.
Finance for vulnerable older homeowners
Private finance isn't going to be an appropriate option for everyone. For many elderly homeowners, there will continue to be a reliance on grant funding.
However, not all older homeowners are eligible for the limited grants available. One example of a product attempting to bridge this gap is the Home Improvement Scheme, run by social enterprise the London Rebuilding Society. They work with over 55s, who are trapped in properties that are no longer fit for purpose, to co-ordinate a package of improvements to the home. Finance is accessed through a form of equity release that is based on an assessment of the property value after improvements have been completed. This means that homeowners may be able to borrow more where necessary, while giving up a smaller percentage of the equity in their home.
In Scotland, Energy Saving Trust also runs a socially-minded equity release scheme on behalf of the Scottish Government through the HEEPS Equity Loan. It's aimed at supporting the installation of energy efficiency measures and domestic renewable energy and can lend eligible homeowners up to £40,000.
In conclusion, when it comes to home retrofit, the private finance industry provides a range of products that could be utilised to fund home retrofit. Green mortgages don't provide anything revolutionary in addition to the standard finance landscape but they do raise the profile of green homes and provide genuine incentives for those looking to reduce their carbon footprint.
Furthermore, examples such as the London Rebuilding Society show that there are some genuinely innovative, socially conscious lenders out there. Let's hope we see more of these schemes coming forward in the near future.