**Update 12 June 2019**
Energy Saving Trust is very pleased that the UK Government has adopted the recommendations in the Committee on Climate Change's recent report on a net zero target for the UK.
Below we give our response to Teresa May's announcement of 12 June and then detailed reflections on the findings of the report.
We welcome this historic announcement and the leadership shown by the UK Government in announcing plans to put the target of net zero greenhouse gas emissions by 2050 into law. This commitment is vital for action on climate change in England and Northern Ireland.  Scotland and Wales Governments have already said they will adopt targets consistent with Net Zero, and this UK-wide policy will support them in delivering against those plans.
Committing to a Net Zero target is not just about cutting emissions  – it's a positive shift to delivering a better quality of life: warmer, healthier homes; cleaner air and transport; more trees and better habitats for our wildlife.
Whilst we're delighted, we urge caution around the use of options to allow carbon offsetting and the proposal to review the target in  five years' time if other nations have not followed suit. These caveats unnecessarily weaken the strong and clear policy framework required by the business community.
Cutting the carbon emissions from buildings must now become top priority. Given current policies, we will see a rise of carbon emissions from our homes in the next few years*, according to the Government's own figures. Clearly, that's going in the wrong direction and just not viable given a Net Zero Target. Infrastructure investment in energy efficient housing is needed to deliver a huge cut to carbon emissions as well as energy bills.
There is now much work needed to develop the comprehensive policy framework required to achieve Net Zero.  We look forward to working with the Government to make it a reality.
*BEIS Energy and Emissions Projections, April 2019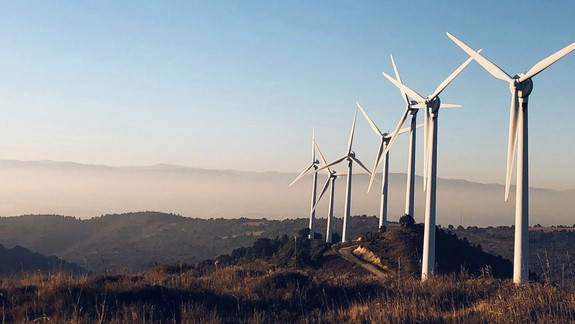 The Committee on Climate Change's report recommends a new net zero 2050 carbon target for the UK, with similar targets to be set at a devolved level for Wales and Scotland. Here are our reflections on what a stronger set of targets mean for the UK, for Wales and for Scotland.
UK Government
Energy Saving Trust welcomes the Committee on Climate Change's recommendations for a net zero target by 2050, with similar targets for Wales and Scotland. We call on the UK, Scotland and Wales governments to put the new targets into law, as soon as possible.  The new targets will position the UK as a world leader in its national response to the climate emergency.
Net zero is a complex concept. We welcome the Committee on Climate Change (CCC)'s clear and robust approach, which includes aviation and shipping with limited use of off-setting credits.
We recognise that some organisations have called for an earlier net zero target. Energy Saving Trust's view is that consideration should be given to an earlier target, when we have made progress so that net zero is clearly achievable by 2050. At the moment, UK government is not on track with the current 80% target, having stated that it is likely to miss the 4th and 5th carbon budgets.
Ensuring that governments introduce robust policies and programmes that take us towards zero carbon, as soon as possible is far more important than an ongoing argument about the target year. Because setting a new target on its own is not enough. As Lord Deben says in his introduction:
'Net-zero is only credible if policies are introduced to match. Existing ambitions must be delivered in full, challenges that have so far been out of scope must now be confronted. The UK must make firm plans for housing and domestic heat; for industrial emissions; carbon capture and storage…'
Energy Saving Trust is particularly concerned about the lack of policies to promote energy efficiency and low carbon heating in homes in England. The latest government estimates show that carbon emissions from homes are going in the wrong direction, with an expected rise of 10% by 2035.
Energy efficiency in homes and decarbonising heat – the policy gap
Homes account for 22% of the UK's CO2 emissions. Since 2012, there has been a 95% reduction in the rate of energy efficiency measures installed in English homes. In April, the Government's own emission trajectory highlighted the extent of this 'policy gap'. Unless there is substantial new action here, the projected rise in emissions from UK homes means they would account for just under 1/3 of total emissions.
Energy Saving Trust, along with many other organisations, has called for a new suite of policies for action on energy efficiency in homes – to reduce carbon emissions and tackle fuel poverty.  The government has an ambition in this area, published in the 2017 Clean Growth Strategy, to bring all homes in England to EPC "C" by 2035. We welcome that target, but currently the policies aren't there to achieve it.
We need a robust new programme in England of advice, funding and regulation to bring homes to this standard.
We also welcome the CCC's focus on public engagement in the report. Many of the big low carbon successes to date have happened without needing consumer buy in, such as the 2005 regulations requiring efficient boilers, and long-term auctions in the power sector. Going forward, consumer buy in will be vital. We need a clear government focus on developing and communicating the narrative around the different stages of decarbonisation, and the benefits it will bring.
Energy Saving Trust was established by government in 1992, in the first wave of public concern about carbon emissions, following the Rio Earth Summit. Its purpose was to inform the public about energy saving improvements they could make to their homes. But in recent years, government in England has cut back the provision of public advice about action on energy and the environment.
That's going in the wrong direction, particularly as we have to change the way we heat our homes. The CCC report states that almost all replacement heating systems for existing homes must be low-carbon or ready for hydrogen by 2035. In order to scale up and develop supply chains, millions more households should switch to low carbon heating (heat Pump, district heating or hydrogen boilers) before 2030. The CCC suggests in the region of 10M on heat pumps – both fully electric and hybrid by 2030.
Some of the difficult decisions that remain, such as the balance between electrification and hydrogen that replaces natural gas heating, will only be possible if people are engaged in a societal effort to reach a net zero emissions and understand the choices and constraints.
Transport: the electric vehicle target
Reaching net zero also requires addressing transport emissions.  The Committee on Climate Change report suggests that government should consider bringing forward the deadline for ending the sale of petrol and diesel vehicles from 2040. Whether or not this date is reviewed by the government, Energy Saving Trust believes that the priority is maintaining the momentum in the transition to ultra-low emission vehicles – ensuring that as many drivers as possible make the switch in the 2020s.
The CCC report recognises significant progress in reducing the cost of electric vehicles in recent years. It suggests that both 'capital subsidies and lower fuel and vehicle taxation…can be phased out in the long run as electric vehicles reach cost parity.' Low carbon transport will deliver major cost savings.  By 2050, the CCC expects 'the shift to low-carbon options like electrification to cut the annual costs of UK transport by around £5 billion.'
Energy Saving Trust is helping to promote an early transition with the support it provides to business fleets and consumers, helping them understand the potential for ultra low emission vehicles (ULEVs) to replace existing fossil-fuelled vehicles. We're also working with local authorities and public sector agencies to enable them to decarbonise their fleets and build capacity in delivering vehicle charging infrastructure.
Wales
As well as contributing to the UK's Climate Change targets, since 2016, Wales has set its own national targets for reducing greenhouse gas emissions. In some ways, decarbonising energy supply, transport and businesses is more challenging in Wales than in other parts of the UK. The CCC's Net Zero report, acknowledges three key areas of difficulty:
the presence of a higher proportion of heavy industry than in other UK nations
fewer opportunities for CO2 storage across Wales
the importance of livestock and agriculture
For Energy Saving Trust, the Net Zero report makes it more important than ever that Wales takes a robust approach in two key areas. Firstly, in its action on fuel poverty: while Wales has good fuel poverty programmes, it lacks a long term strategy to promote energy efficiency in low income households. Meanwhile, the Sustainable Transport Strategy, due in 2020, must address the fact that Wales is currently trailing other parts of Great Britain in the transition to low emission vehicles.
The CCC endorses Wales' emerging approach to tackling carbon emissions, with a strong emphasis on social and inter-generational justice. The CCC discusses the importance of Wales' unique Well-being of Future Generations  Act, ensuring that its recommendations demonstrate that 'actions to reduce emissions can deliver significant benefits against Wales's global responsibility, resilience, health and prosperity well-being goals' (see Box 3 on page 18 of the report for more details). The connection of radical decarbonisation goals with considerations of social and intergenerational justice should be a core concern for the UK government, not just devolved administrations.
Scotland's climate change targets
As well as contributing to the UK's Climate Change targets, Scotland has its own mandatory targets for reducing greenhouse gas emissions. These are currently set out in the Climate Change (Scotland) Act 2009 which sets an interim target of a 42% cut in greenhouse gas (GHG) emissions by 2020 and at least an 80% cut by 2050.
Scotland is ahead of UK Government in planning for a revised target for carbon emissions, in response to the need to keep global warming within 1.5C. The Scottish Government introduced the Climate Change (Emissions Reduction Targets) (Scotland) Bill to the Scottish Parliament in May 2018. The Bill, which has not yet been passed into law, provides for stronger carbon targets. It allows a target of 100% reduction in greenhouse gas emissions (known as a net zero target) from the baseline to be set.  The Scottish Government has stated it will act on the CCC's advice and will put the 2045 target into law.
While it's obvious that the 2045 net zero target will require more rapid action than under current targets, it's difficult to say more beyond that.  Increased government ambition on road and home energy efficiency policy is likely. Scottish Government has already identified that energy efficiency is an infrastructure priority. It is developing "Energy Efficient Scotland" as a multi-billion-pound programme, with a clear trajectory for higher standards in homes to be achieved by the 2030s.
Find out more…