Cold draughts and contradictions were at the heart of the findings of new Energy Saving Trust research on attitudes to home improvements.
It found that Scottish home owners are very keen on upgrading their homes, with 65% said to have carried out major improvements to their home in the last three years. Making living spaces bigger is a popular choice for those taking action on the domestic front.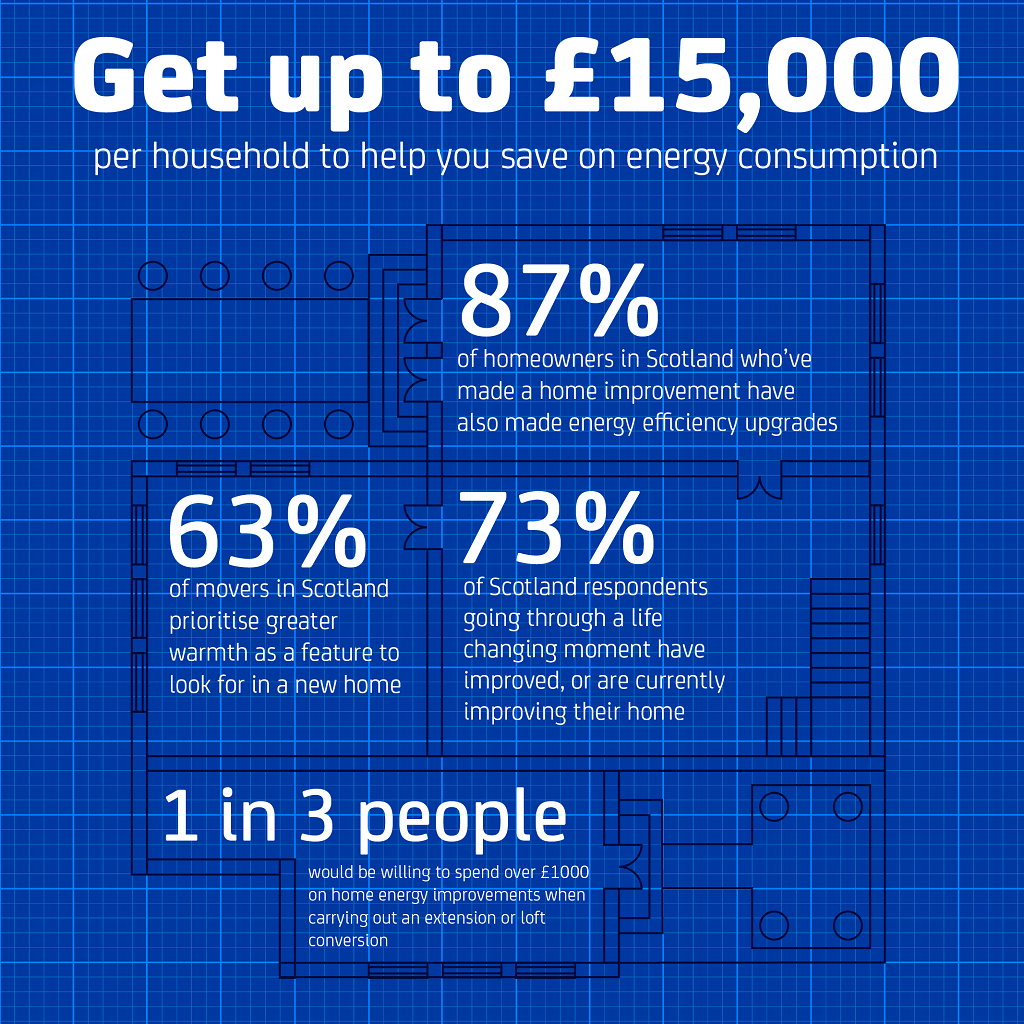 Click the image to view large in a new window
Bigger, but not warmer
At the same time, nearly as many of those asked said that warmth is a feature they look for in a home, and the challenge of keeping rooms cosy is the second biggest problem for people, behind not having enough storage. But by creating bigger spaces, creating adequate and even heat in a home is made a tougher job.
To add to the latter contradiction, very few people are paying much attention to Energy Performance Certificates (EPCs), with only 37% across the UK saying they look for it when buying a property.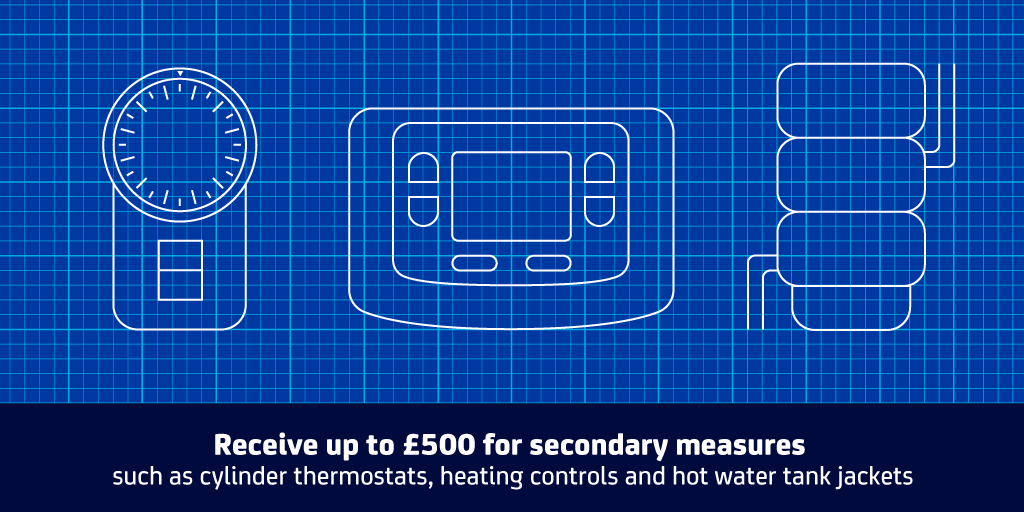 Click the image to view large in a new window
Triggering action
There are prompts to more energy-conscious refurbishment that can work for both the homeowner and bigger picture. 'Trigger points' are vital if we're to make the vast improvements necessary on home energy efficiency.
Energy Saving Trust Scotland director, Mike Thornton, explained the concept: "We know many homeowners make improvements when they move home or when they add an extension, do a loft conversion or install a new kitchen, especially if they are growing a family or have just secured a better paid job.
"Our advice is to think about making energy efficiency upgrades at the same time and get any disruption over with in one go. Most people make home improvements in the summer months – so get energy efficiency upgrades done now and you'll be ready for winter."
Taking the next step on energy efficiency
The good news is that Scots are acting on the prompt. Improvements like low energy lighting are being made in nearly nine out of ten home improvements north of the border. But there's little doubt that more could be done – and in Scotland, the incentive is certainly there to do it.
Interest-free loans of up to £15,000, funded by the Scottish Government, are available to help with professional upgrades including insulation, installing new boilers and double or triple glazing.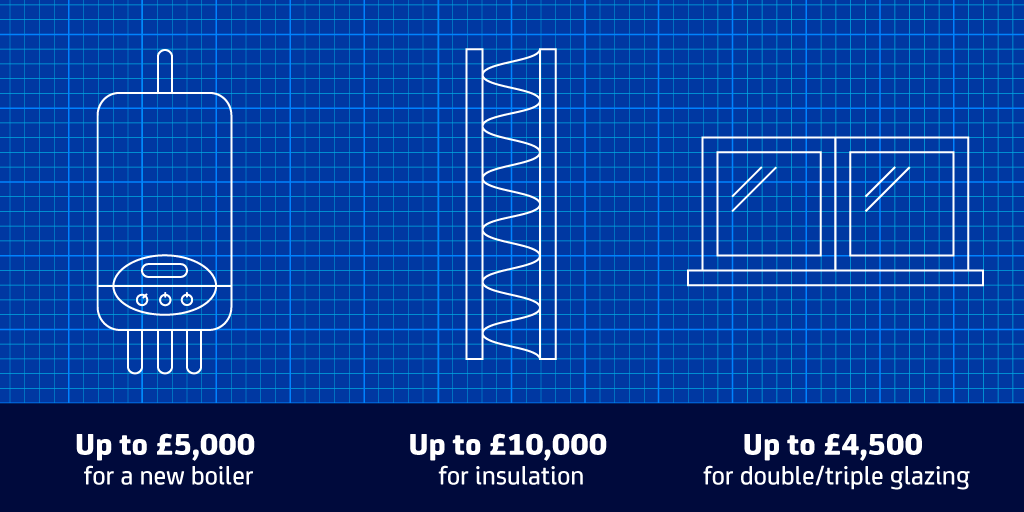 Click the image to view large in a new window
For more information on how to apply for an interest free loan, call Home Energy Scotland on 0808 808 2282, visit their website, or learn how to make your home more energy efficient.