Time's nearly up for halogen lighting – with all but a few types of the gas-based bulb scheduled for phase-out on 1 September this year.
The phase-out was due to be complete in 2016, but after halogen non-directional (pear-shape) bulbs were given a short reprieve, their time on the shelves is now limited.
A few will remain, namely those used for spotlights and floodlights, but in general, now is the time to start considering other options. Consumer advice website ToptenUK.org reckons your main consideration should be LEDs.
Savings to lighten your bills
Not only is LED technology better than ever and available in every household fitting where a halogen would be used, the savings from a shift to LED stand to be significant.
To use an example, if you're replacing a 100 Watt traditional bulb, a 14W LED would do the trick at a cost of around £2a year. In contrast, a 77W halogen would cost around £11 and a CFL £3. While a CFL may seem comparably cheap, they only have just around half of the life expectancy of an LED.
Sticking to the subject of longevity, a halogen light bulb is likely to last for 2000 hours of use, while an LED should sort you out for as many as 25,000. No contest.
Which bulbs are not being phased out?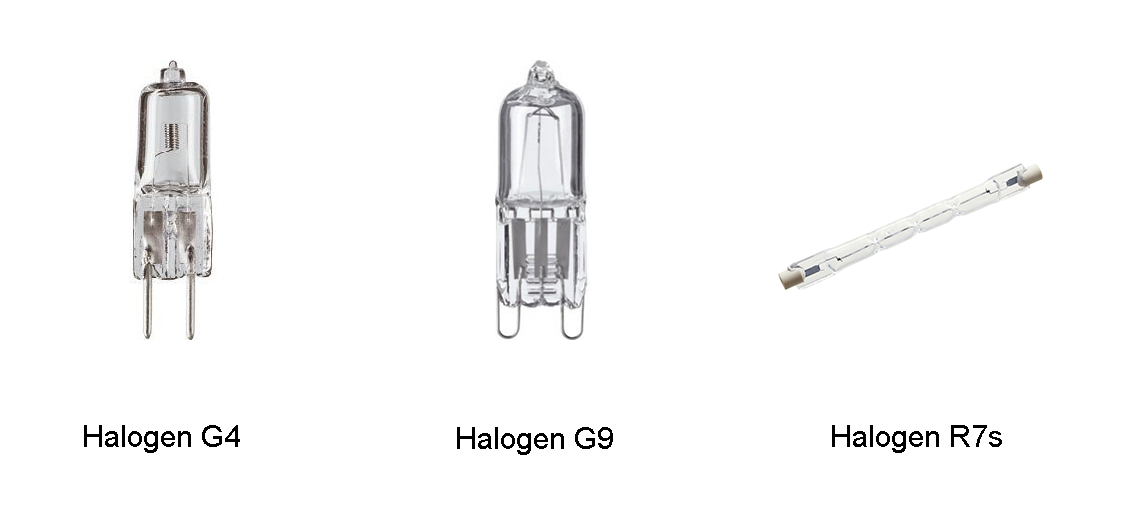 Which bulbs are being phased out?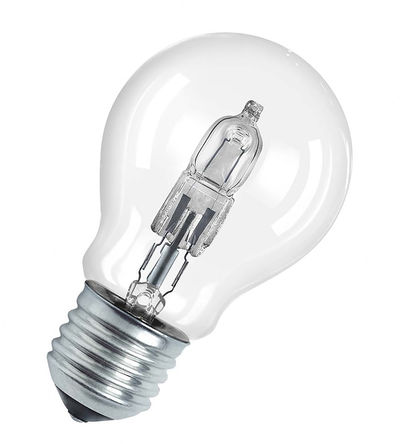 The Halogen GLS lightbulb will be phased out.
Making the move to LED
With the halogen phase-out a few months away, ToptenUK.org is offering a useful buyers' guide.
Among the advice is one very basic tip: don't panic. Replacing all your halogens with LEDs at once may well end up being a significant financial outlay, so it's worth doing it in stages and gradually seeing those long-term benefits.
Then, getting the colour right with your new lighting is key. Though the idea that LEDs starkly light rooms is well and truly a myth these days, it's important to know the different between cool white – listed as 4000K on packaging – and warm white – listed as 2700K – before embarking on bulb-buying.
Designing the right ambience
If you're looking for specific LED lighting effects around your home, it's worth checking out our series with designer Graham Festenstein. He discusses creating a variety of moods for different rooms, using a range of bulb types and fittings, as well as dimmers.
While there are now a lot of dimmable LEDs out there, it's important not to use them without checking the compatibility. If you're not sure, ask your retailer or electrician before buying.
Cost vs quality
LED lighting has dramatically fallen in price over the last few years – but the best advice is not to simply go for the cheapest. In a lot of cases, you're likely to get for what you've paid for. It's reasonable to expect cheaper bulbs to be less robust in the long run.
If you're keen to invest in the very latest lighting technology, 'smart bulbs' offer the maximum functionality, including control from your smart phone. Naturally, though, this comes at a cost – both in terms of up-front bulb prices and running costs. At the moment, you can file this technological addition under 'nice to have' but non-essential.
If you want to get a good balance between affordability and great ambience as we say goodbye to halogens, good quality LED bulbs and fittings are the way to go.
To find out which brands and types of bulb will bring the biggest long-term savings – and find out the 'best in class' models of a range of other home electrical goods – visit toptenUK.org.
More on this…