The challenge
B&Q asked us for support to develop bespoke software to help its customers calculate the energy efficiency of their properties and plan their home improvements.
The solution
We made B&Q a bespoke product using our Home Energy Efficiency Tool and Dynamic Engine technology. The tool is integral to B&Q's Energy Saving Service, which creates a straightforward way for its customers to improve the energy efficiency of their homes.

By using a home's address, the tool gathers a range of available data, such as the building's age, construction, and Energy Performance Certificate (EPC) rating. This, along with understanding a customer's current energy use, means tailored advice can be given to help reduce energy bills and carbon emissions.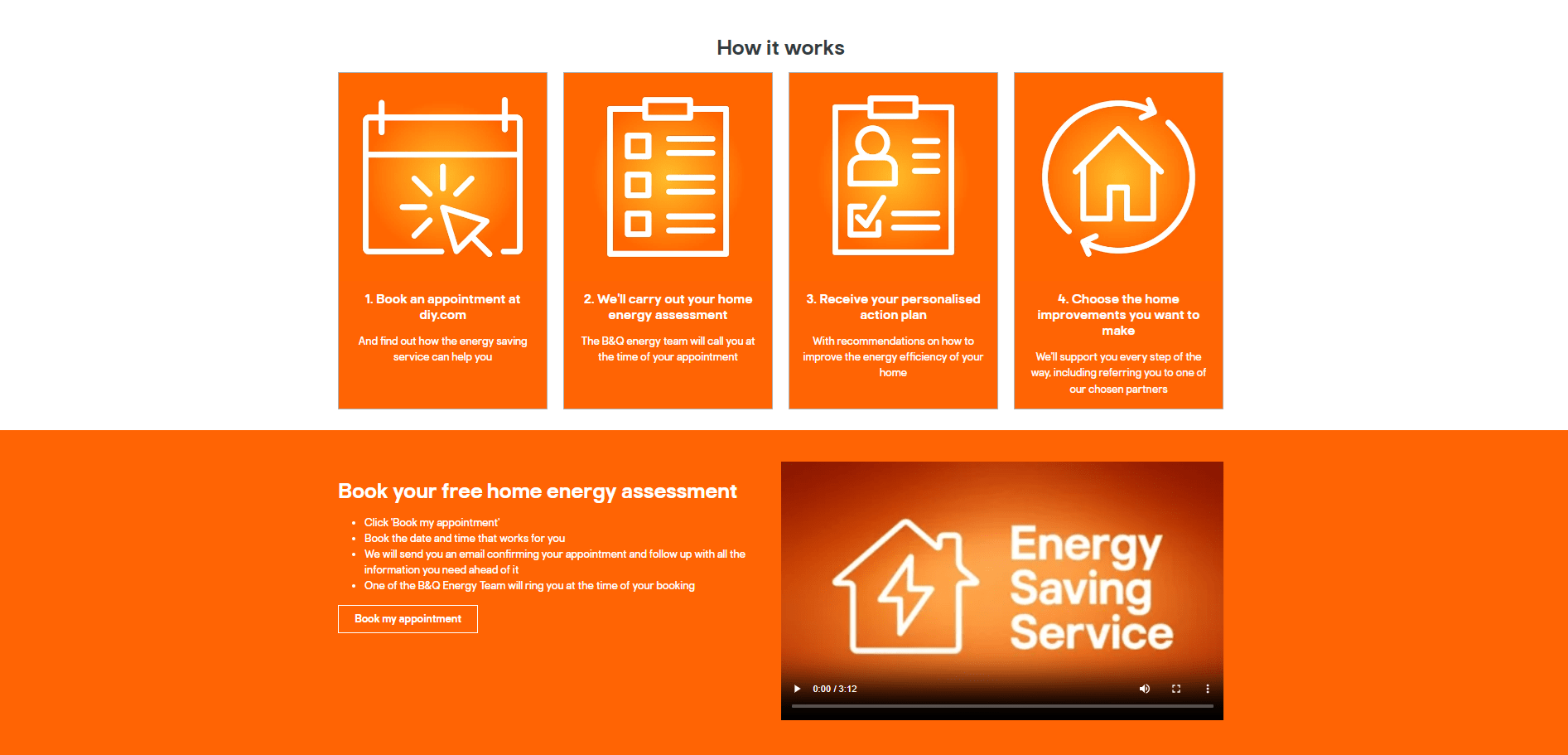 Customers are given a bespoke action plan for their home, which also suits their chosen budget.
Each plan identifies a range of the most cost-effective energy efficiencies or renewable energy improvements. Energy saving advice and EPC improvement suggestions are also included.
The B&Q team matches the improvements proposed by the tool with customised measures including B&Q products, chosen partners, and installation services.
Improvements may include adding loft insulation, installing solar energy, or switching to a more efficient boiler. The recommended improvements will lead to increased energy efficiency, reduced carbon emissions, and lower utility bills.
The result
With help from advisers, B&Q has provided tailored advice to more than 1,600 of its customers since the service was first offered.
B&Q is also using our verified facts and figures in its Energy Savers campaign to support its customers and help community spaces across the country.
Paul Carroll, head of services development at B&Q, said: "To make it easy for customers to discover the most effective ways to reduce energy use in their homes, we launched the B&Q Energy Saving Service. By working with Energy Saving Trust, we can ensure customers are getting the most accurate picture possible.
"We can help with simple and more complicated projects through our own products and services or through our network of partners."
To learn more about how we can support your organisation with our Home Energy Efficiency Tool, get in touch today.