Stephen, 70, a proud electric vehicle owner from Pitlochry, was keen to cut his carbon dioxide emissions even further by using active travel alternatives for local journeys. After being advised to undertake more exercise by his GP, Stephen sought practical ways to get fitter and improve his health and wellbeing. Thanks to Energy Saving Trust's eBike Loan, Stephen said he was able to cover the upfront cost of purchasing an ebike.
Trialling an ebike
When researching his ebike purchase online, Stephen was delighted to find out that Energy Saving Trust offers short-term ebike trials to allow people to discover the benefits of a electrically-assisted bike. For a week, Stephen trialled an ebike that he borrowed from the Home Energy Scotland centre in Dundee and discovered that it was a perfect fit for his lifestyle and needs.
Enjoying outdoor exercise
Stephen later purchased his ebike from a local retailer after receiving a loan offer from Energy Saving Trust. He said his purchase experience was straightforward, and he found the retailer specialists to be supportive throughout the process.
Stephen now enjoys running his local errands by ebike and has already seen the benefits of this – he has been able to exercise outdoors safely and keep up his fitness levels.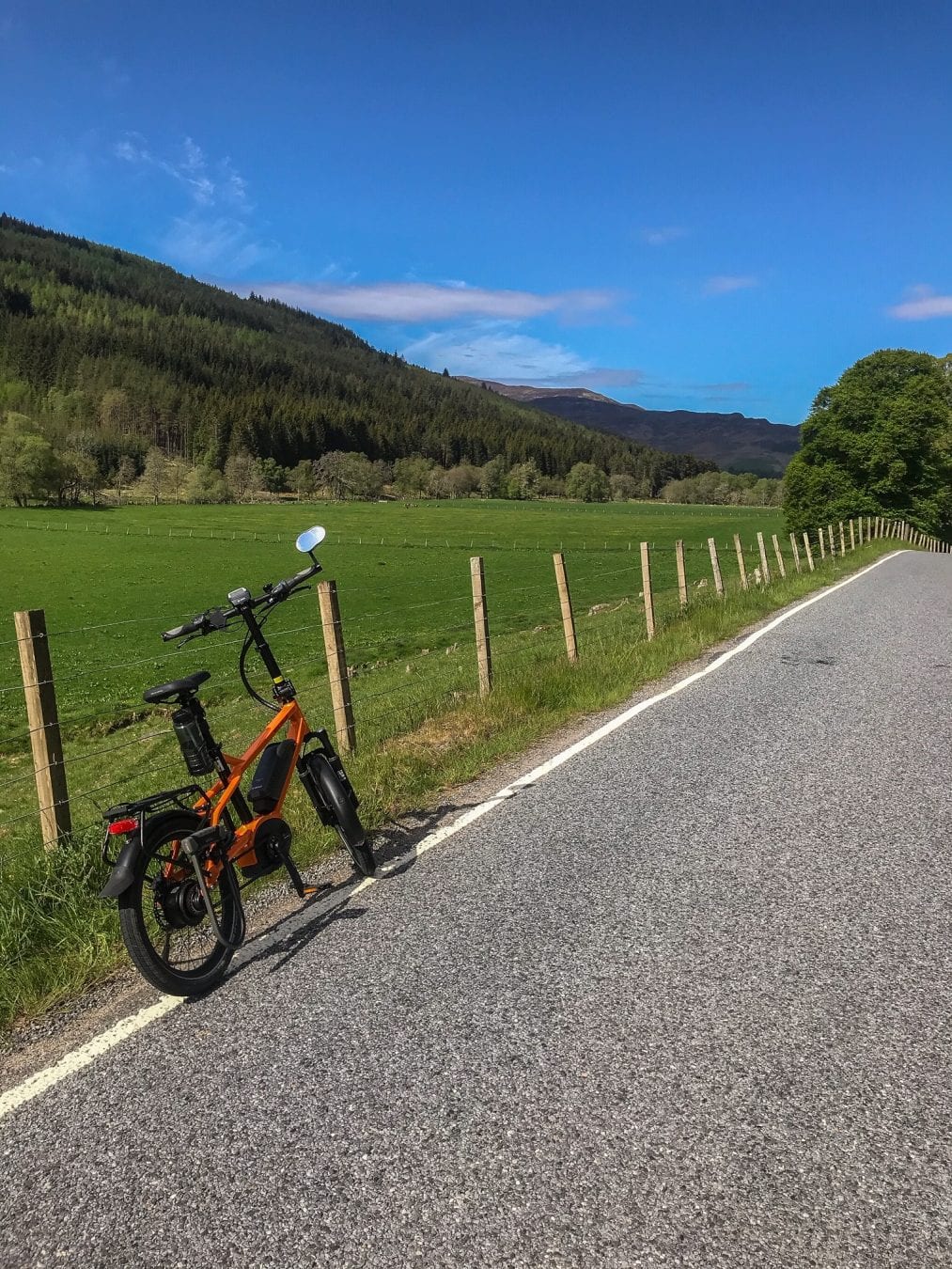 "I ride my ebike every day for about an hour. I live in a rural location, and I can choose from different routes each day. It allows me to keep fit and to enjoy being outside in nature."

Stephen Farthing
Interest-free loans for ebikes, including cargo and adapted cycles, are available from Energy Saving Trust. The eBike Loan, funded by Transport Scotland, aims to make cycling as accessible as possible to everyone in Scotland.