This 12-month pilot fund is for low-income households in specific areas of Scotland.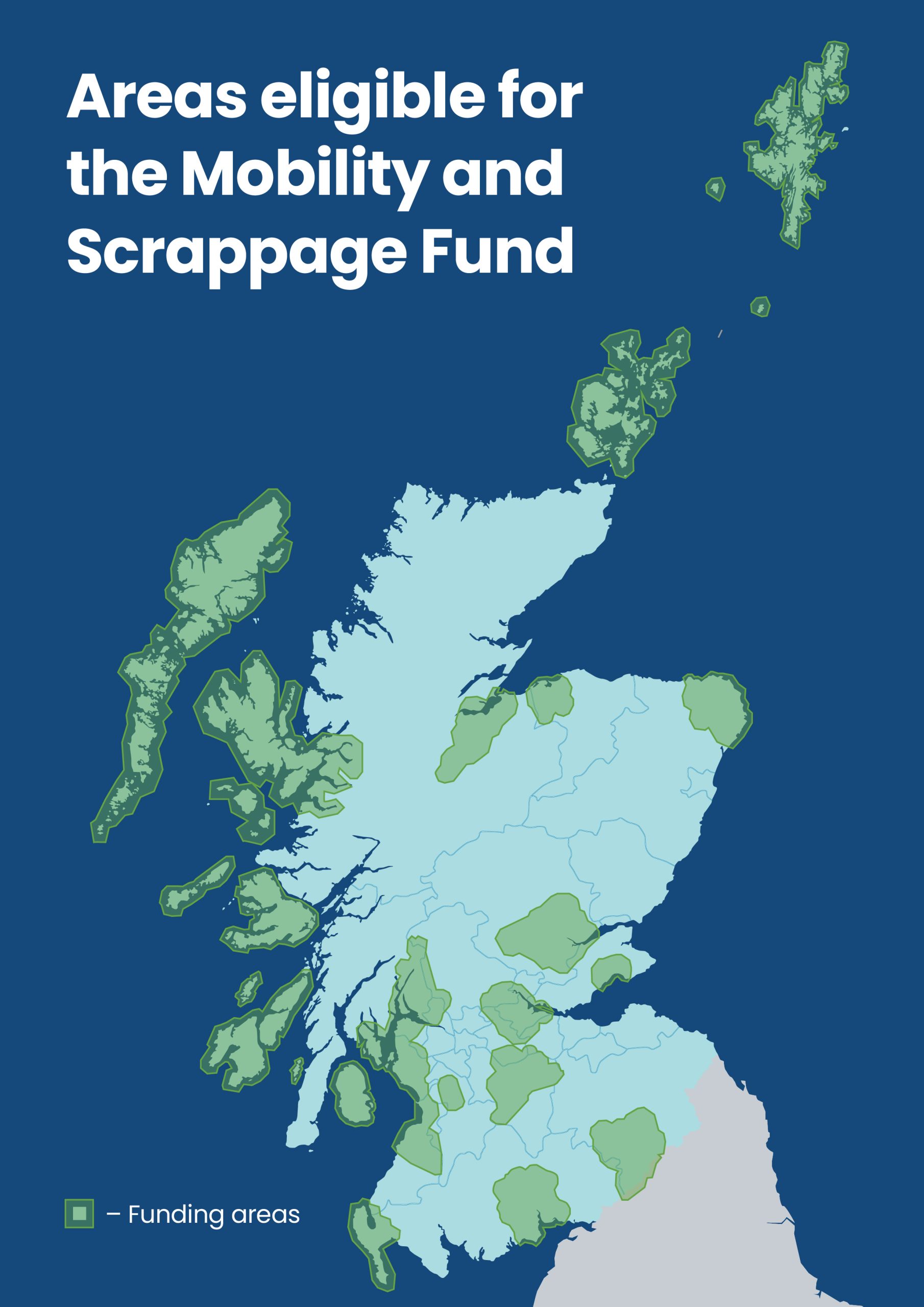 If you're eligible:
You'll get £2,000 for scrapping your vehicle. You need to do this at a SEPA authorised treatment facility in Scotland, and it won't cost you anything.
You can claim up to £1,000 (based on two adults applying for £500 each) towards the cost of shared or active travel options, such as bikes or season tickets, with the Travel Better grant.
This is funded by Transport Scotland, an agency of the Scottish Government, and administered by Energy Saving Trust.
If you live within 20km of Glasgow, Edinburgh, Aberdeen or Dundee, you may be eligible for the low emission zone support fund.
For more information, please read our mobility and scrappage leaflet.