Freight, home deliveries, commuting to and from workplaces: transport is now the UK's biggest source of carbon emissions.
The UK Government has committed to the country reaching net zero carbon emissions by 2050. As we looked at in our previous blog, this means reducing carbon emissions in a number of areas, one of which is transport.
Projections of how the UK can reach net zero indicate that we will need to reduce our emissions from vehicles to zero by 2050. Petrol and diesel engine vehicles contribute the majority of our emissions and the sale of new petrol and diesel vehicles will be phased out over the next 10-20 years.
The transport system urgently needs to decarbonise. Only when we have zero or very low carbon transportation can we consider unavoidable carbon emissions being be removed from the atmosphere via carbon capture, and storage, planting trees and so on. Then, once we reach an equilibrium of emissions and removals, that's net zero.
Transport – the statistics
Since 1990, the UK economy has reduced its total greenhouse gas emissions by an estimated 43.1%. Transport reduced its own mark by just 3% and now accounts for 28% of all UK greenhouse gases, some 90% of those are from road transport.
More than 60% of road journeys are by car and almost 80% of all goods we consume travel across the country in vans and trucks.
There are around 32 million cars on our roads, of which just 0.08% are electric, however according to Society of Motor Manufacturers and Traders (SMMT) 3.1% of sales in 2019 were electric and this had risen to 5.9% year to date in February 2020.
Petrol and diesel vehicles are being phased out by 2040, with a consultation launched February 2020 to explore the inclusion of hybrids and bringing that date forward to 2035 or earlier.
With the average UK car having a 14-year lifespan, a 2032 final date for petrol/diesel new car sales would mean almost all petrol/diesel vehicles off the road by 2050, replaced by zero emission, predominantly electric vehicles.
Change is coming. The challenge for the UK is how to meet its net zero target while maintaining its transport-driven economy.
Holistic travel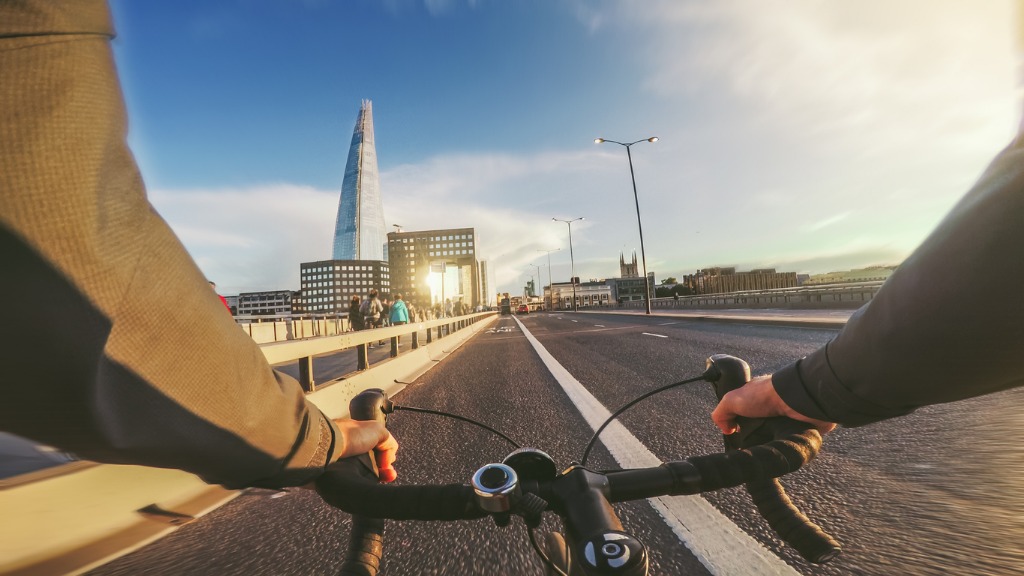 Tim Anderson, head of transport at Energy Saving Trust, said: "We have to think about this in an holistic way. This includes thinking about how we travel, why we need to travel and where, plus how we and our goods get from A to B and how many vehicles we have on the road.
We need a multi-pronged approach and much more of a shared system than we are used to. Public transport, walking and cycling more is part of the solution. We also need cleaner vehicles and new technology to reduce the need for travel"
The UK Government's Road to Zero Strategy, set out the many policies required to clean up the country's road transport emissions. There is further policy development, setting increasingly challenging targets to support transport decarbonisation.
Zero emissions vehicles
The switch to battery electric cars, vans, buses and motorbikes is a vital part of the Road to Zero strategy and any further policies introduced to accelerate decarbonisation.
Electric vehicles emit no tailpipe emissions and they are cheaper to run. A typical petrol or diesel car uses £13-16 of fuel to cover 100 miles against £4-6 for an electric car over the same distance.
The UK's renewable energy capacity is continually growing with electricity grid emissions predicted to fall by around 90% between now and 2050.
As more electric cars and vans join the roads, charging on greener electricity, transport emissions should tumble. It is important that the capacity of the grid is maintained.
In some cases, this will be through upgrading of existing infrastructure but it is also important to look forward to the wider implementation of technological solutions such as smart grids, smart charging, energy storage and vehicle to grid (V2G), which are now in development or being rolled out across the UK.
Tim continued: "We will still need cars in the future; people in rural areas will still need to move around, and car sharing, renting cars and not owning them, will all come into play.
Soon we will need to see bolder policies, to force airlines to think differently about how we fly – 100% electrification is not enough."
Help with going electric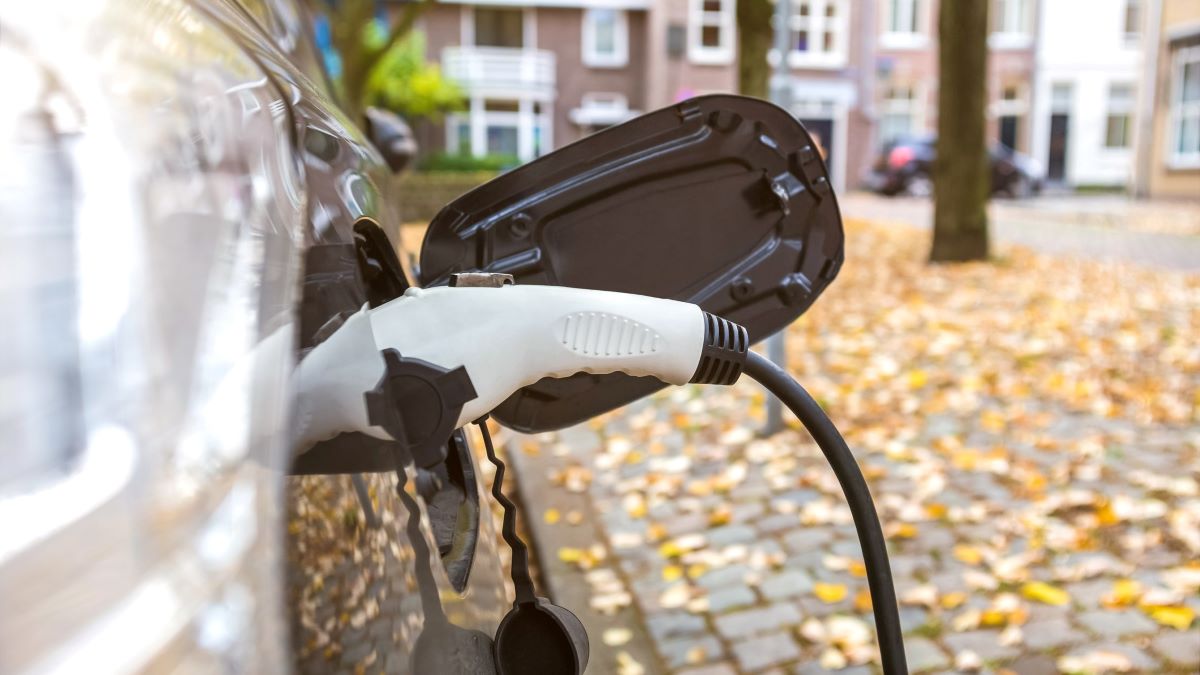 People buying a new car today can apply for a grant of up to £3,000 towards the cost of a new zero emission vehicle.
Van owners and businesses can get up to £8,000 as a grant for a zero emission van.
People buying a plug-in hybrid or pure electric vehicle (including used vehicles) can get a Plug In Grant of up to £350 towards the cost of installing a chargepoint at home.
There are more then 30,000 electric car chargepoints in Britain and that number is rising. New laws may require all new homes to be built with a chargepoint, too.
There are over 3,000 rapid chargers in the UK, which can recharge  a car up to 80% battery capacity in 30-40 minutes. Ultra fast chargers are now being installed, which will charge cars more than five times as fast, assuming of course that your car is capable of charging at these higher rates.
Some local authorities are offering free parking spaces to electric vehicles, or allowing them to use the bus lanes. Scotland offers its residents low carbon transport loans, interest-free loans over six years, to help people with the purchase of an electric vehicle.
Businesses
The government is committed to having its own fleet of cars completely ultra-low emission by 2035, plus there is funding for research into how to significantly reduce HGV emissions.
Energy Saving Trust helps public and business fleets, advising on how to reduce the impact of vehicle use as the end of petrol and diesel van sales nears. We are working with Go Ultra Low to promote the uptake of electric vehicles in fleets. There are a number of initiatives to support and advise fleets including the Energy Saving Trust Fleet Review.
Tim continued: "We help businesses assess the costs of electric vehicles and they want to adapt but there is a challenge around vehicle supply. There is more work to do on vans, with new products arriving in the near future. Up to now, supply, range and cost have all been challenges and manufacturers need to respond to that."
Another important business incentive will be available from 6 April 2020 onwards. Company car drivers can benefit from 0% company car tax in 2020-21, rising to 2% in 2022-23 and remaining at that level until 2024-25. That compares to rates of up to 37% company car tax on the most highly taxed models.
Tim added: "That's potentially thousands in savings for company car drivers changing from a diesel company car to an electric one. There is also the grey fleet, which is people that drive their own vehicle for work purposes. They get up to 45p a mile and so many people use their cars for work. We need to remove that incentive."
Mobility as a service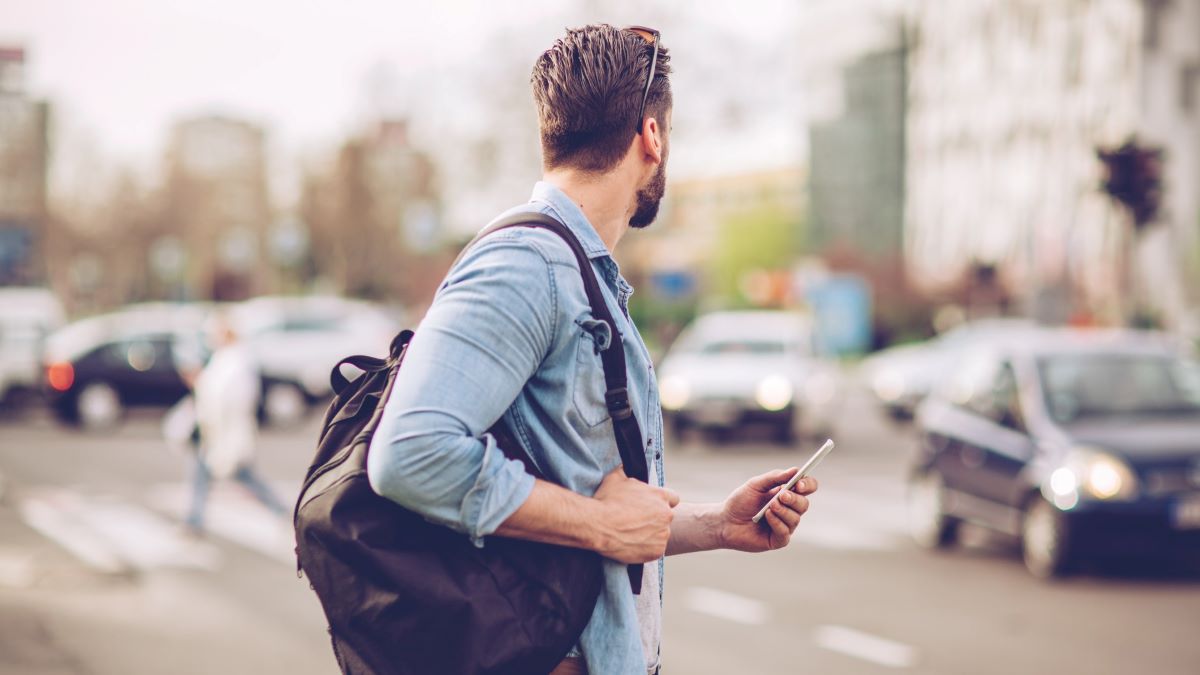 Car ownership may change, too, with people sharing vehicles and many other forms of transport much more in the future.
Mobility as a Service aims to provide a technology-based, transport sharing system. It works in real-time, usually via an app, enabling users to plan for journeys using combinations of transport, combining car and bike shares with trains, buses and scooters.
People then pay for a travel pass to cover the various transport methods during a travel window, much like the Oyster Card system in London. The end result is usually a more convenient and affordable method of getting around.
Zero for everyone
Tim concluded: "Solutions such as Mobility as a Service will be part of the answer. It's very important that this is accessible for all; not everyone can afford a new, electric vehicle. This is a shared responsibility and we need to take everyone with us. Big business, small businesses, people in both wealthy and deprived areas – we all need a fairer transport system."