In 2020, Earth Overshoot Day – the date when humanity's demand for ecological resources in any given year exceeds what the Earth can regenerate in that year – falls on 22 August. We look at what you can do to push back this date by reducing emissions.
After the Paris Climate Agreement in 2015, the United Nations (UN) commissioned a report to look into the potential effects of a global temperature rise of 1.5C and 2C (above pre-industrial levels in 1850). The in-depth report was released in October 2018 by the Intergovernmental Panel on Climate Change (IPCC), the UN body made up of scientists from across the planet.
The IPCC concluded that we are on track to reach 1.5C between 2030 and 2052 if temperatures continue to increase at the current rate. Once we hit 2C, the world will be a profoundly different place but rather than keeping to the 2C target set at the Paris Climate Agreement in 2015, we're actually heading towards a 3C increase.
But all is not lost – yet. We have 10 years until we reach a tipping point. Rather than feeling overwhelmed, there are practical ways that you can help. This can also help to push back Earth Overshoot Day, which is the date when our total demand for ecological resources and services each year exceeds what the planet can regenerate in that same year. In 2020, this falls on 22 August – but every bit of carbon saved can help. We want to look at what you can do to help.
Take part
While it's essential that Governments and large corporations lead the way when it comes to reducing carbon emissions, they do respond to public opinion.
There are a multitude of environmental groups you can join to support the fight against climate change. Ensure you use your right to vote and lobby your MP to find out what action the Government is taking to address the climate emergency.
UK cities and city-regions have been given more local policy making power in recent years. And there's a lot cities can do to tackle climate change, whether its promoting local clean energy generation, or putting in place chargepoints for electric vehicles. Get involved in helping your city move towards policies and programmes for clean energy.
Community energy initiatives have grown massively around the country in recent years too. Members of the community invest in renewable energy generation and share the benefits of lower carbon emissions and lower energy bills. Find out about and get involved with community energy groups in your local area.
Energy efficiency at home
Insulate your home
Unless you're using clean renewable energy, all the energy we use in our homes leads to additional carbon emissions. Over half of home energy is used for heating so the most important step homeowners can take is to make sure that the walls, roofs and windows are insulated, cutting back on heat waste.
Most people now have double glazing, but make sure it's in good condition. The new £2 billion Green Homes Grant scheme allows homeowners and landlords in England to apply for vouchers worth up to two thirds of the cost of upgrading the energy efficiency of your home. You can check whether your household is eligible for the low income scheme, which covers up to 100% of the cost.
The cost and difficulty of insulating walls depends on what type of home you have: homes with a cavity wall (typically built after about 1920) are the easiest to insulate. Older homes will require solid wall insulation which can be costly but will make your home much warmer and cosier as well as giving you lower energy bills and massively cutting your carbon emissions. And you can fit solid wall insulation room-by-room as you make other home improvements.
Most people now have some, but not enough, insulation in their loft: it's important to check this is in good condition, and to top it up to the recommended level of 270mm of insulation. And there may be areas of your home that don't have a loft and remain uninsulated (for example rooms in roofs or flat roof extensions) – our website provides information about how you can fit insulation in these circumstances.
Draught-proofing doors and windows and insulating lofts on a large scale would see a big drop in energy consumption. That's an easy action that many people can take without involving a professional.
See our energy saving quick wins for more ideas. Some financial support is available to help with home energy efficiency, depending on your personal circumstances and where you live within the UK.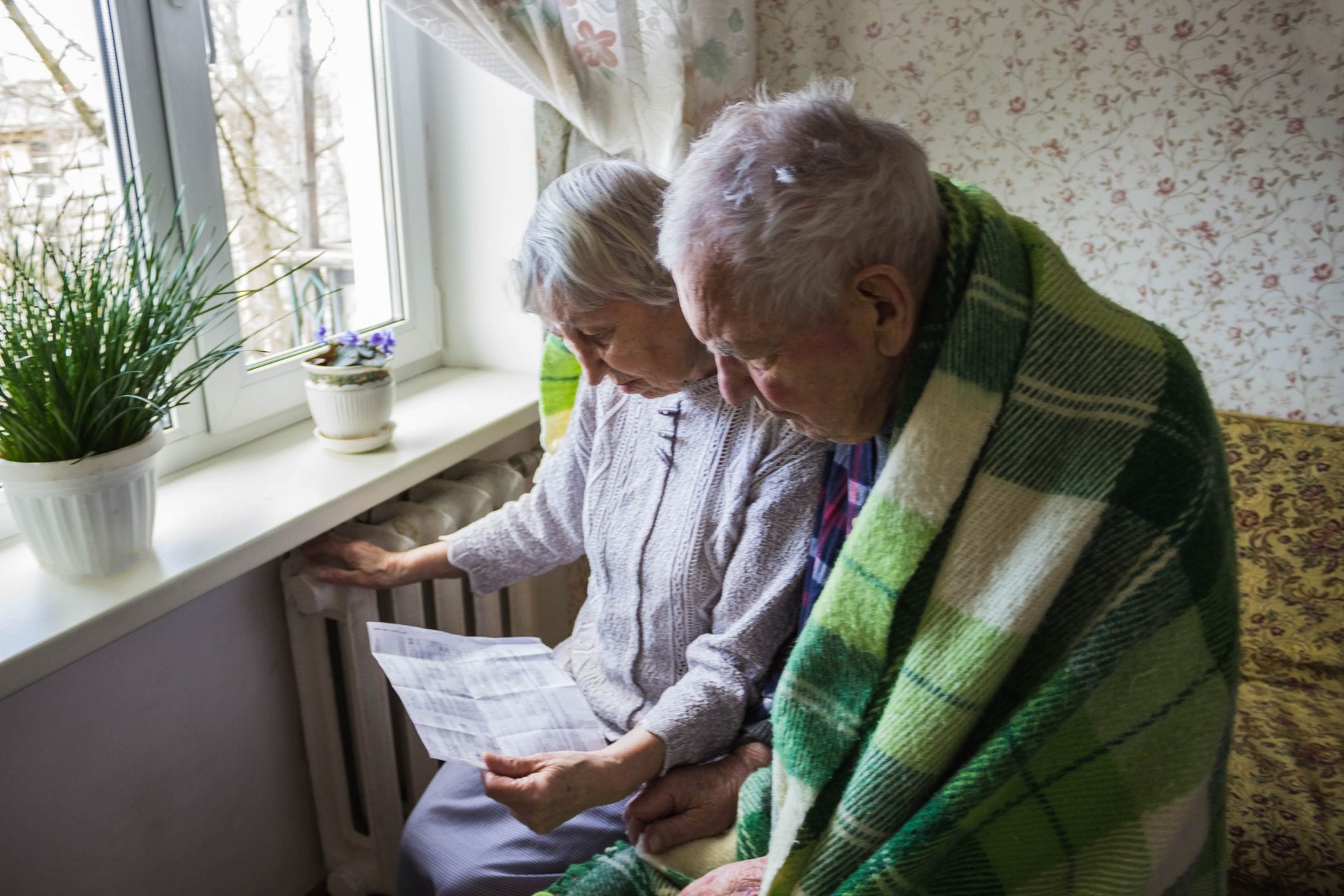 Heating
Around half of UK homes are still using inefficient gas or oil boilers. When you come to replace your boiler, regulations require that you install an efficient, condensing model, along with new heating controls (if you don't already have them). If you've still got an old-style inefficient boiler (anything fitted before 2005 will almost certainly be inefficient by today's standards) think about whether now is the right time to change it, and save on carbon emissions.
And think about switching away from gas or oil heating altogether: the lowest carbon heating option is to install a renewable energy heating system (see renewable energy below). That's likely to be an expensive option for most people, but could be a good option if you live in a rural area without a mains gas supply.
We can make major savings by making sure we're not using more heating than we need. Heating controls are evolving very rapidly and investing in modern, easy to use controls is a good way to make sure you're only using heating when necessary. Fitting thermostatic radiator valves ensures that you only heat rooms you're using. And remember to turn off the heating when you go out, rather than leaving it on at a low temperature.
Energy efficient appliances
While insulating and changing the way we heat our homes is the big carbon saving opportunity, choosing energy efficient appliances that use fewer resources is a straightforward way to reduce your carbon footprint. How you use your appliances can also affect how much energy they use – wet appliances, such as dishwashers and washing machines, typically account for 10% of a typical household's energy bills.  Frequency of use is one factor but choosing lower temperatures and airing clothes on a line rather than using a tumble dryer, for example, will reduce energy consumption – see more tips in our blog on how to save energy when using your washing machine.
Lighting is one of the big success stories of home energy efficiency. A modern LED bulb uses 80-90% less energy than a traditional lightbulb and the energy saving will soon pay back the extra investment. So switch away from traditional light bulbs and halogen bulbs as soon as possible.
Use renewable energy
Generating your own renewable energy for your heating, hot water and electrical supply saves carbon and can also feed back into the grid. Solar photovoltaic panels, generating clean electricity, have reduced in price steadily over the last few years, as manufacturers have steadily refined the production process.
If you have sufficient outside space, you can look at installing a ground-source or air-source heat pump. These are an effective and energy-efficient way to create hot water to heat your home.
None of these technologies are cheap to install, although they may pay for themselves over time.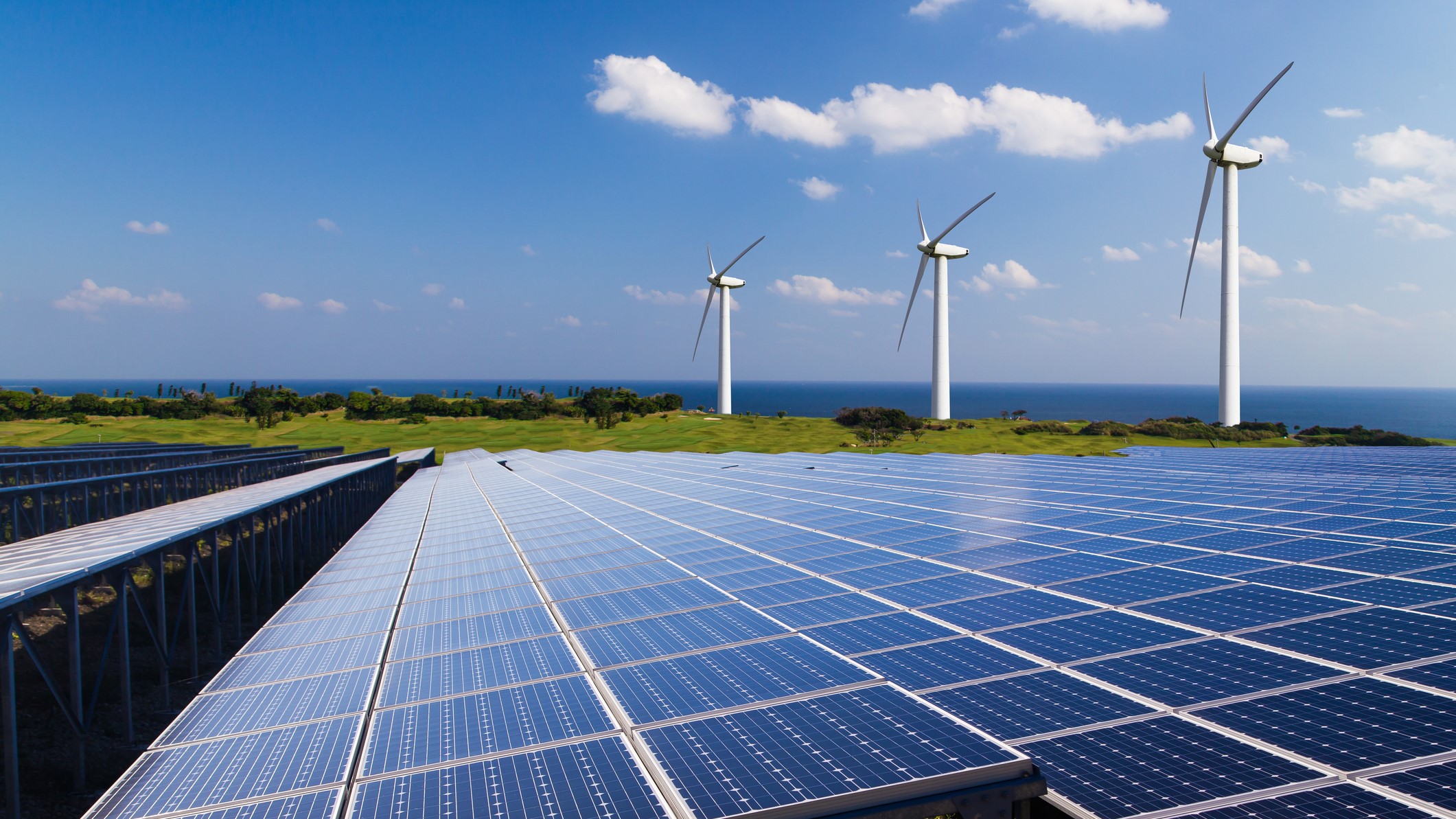 Reduce, reuse, recycle
As well as the energy we use directly in our homes, every product we buy has a carbon footprint: the energy used in making that product will almost certainly have caused some carbon emissions. And depending on the product, the process of manufacture can also cause damaging carbon impacts.
One way of reducing emissions from products of all types within the home is to reduce the amount you consume, re-use wherever possible and recycle when you no longer need something. Council recycling of card, paper and plastic is supplemented by private initiatives – recyclenow, managed by WRAP, has an online tool that helps you to recycle goods in your area.
Transport
Cycle or walk short distances, drive electric cars
Since the Covid-19 lockdown began in March 2020, many people across the UK have reduced their transport emissions by switching to walking or cycling over short distances. If you do need to drive, consider switching your petrol or diesel vehicle for an electric or plug-in hybrid car. Electric vehicles reduce emissions and improve air quality. The initial purchase price of an electric vehicle is often higher than a petrol or diesel equivalent but lower running costs over its lifetime help balance the initial outlay, and there is no doubt about the environmental benefit. Find out more in our guide to electric vehicles.
There is now also a growing market for second-hand electric cars and vans, with around 27,000 used electric cars available in 2018. Our Used Electric Vehicle Calculator estimates how much you could save on fuel by buying an electric or plug-in hybrid vehicle, compared to the petrol or diesel equivalent.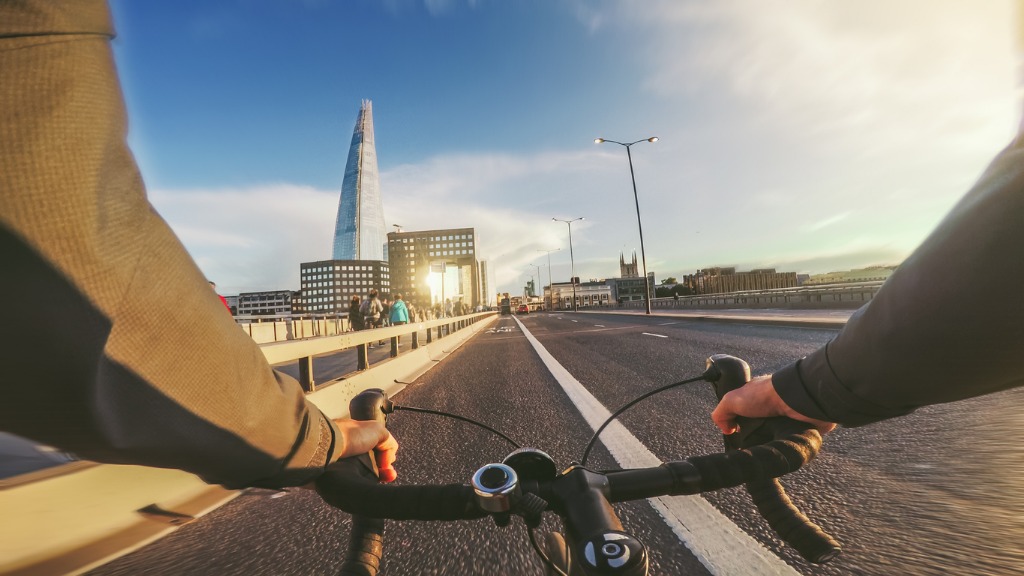 Take trains and buses rather than planes
While the volume of sustainable biofuel for the aviation industry is slowly but surely increasing, air travel is still a major source of carbon emissions. If possible, avoid plane travel and take a train or a bus instead. Read more about shared travel.
Food
Eat less meat and dairy
Research released in 2018 about the damage done by farming revealed meat and dairy uses 83% of farmland and produces 60% of agriculture's greenhouse gas emissions. A 2014 study showed going vegetarian could save up to a tonne of carbon dioxide a year
Buy more locally sourced, seasonal food
Food that's grown locally and in season, will travel fewer 'food miles' before it makes it to your plate. This seasonal fruit and vegetable calendar shows you what food is in season throughout the year.
Throw less food away
Around one third of the food produced in the world for human consumption, or about 1.3 billion tonnes of food, is wasted. Food thrown away ends up in landfill which releases methane gas, speeding up the impact of climate change. Throwing less away makes economic as well as environmental sense. Recipe planning can help you manage your food supplies more effectively. We've got lots more tips in our blog about food waste.
There are around 67 million people in the UK. If we all continue as we are, climate change will get worse. But if we each reduce our own energy consumption – even just a little, that would add up to a huge reduction in our national carbon emissions and could push back Earth Overshoot Day later and later every year. It won't be enough on its own – government and business also have to act. But taking control of our energy consumption and reducing our own emissions is a positive step towards keeping our planet safe for future generations.