Are there public buildings in your community, like schools or sports clubs, that could have solar PV panels on the roof? Or do you have a natural resource nearby, like a river or a windy hilltop, that could be used to generate electricity with a hydro project or wind turbine?
That's what community energy is all about: a group of people coming together, taking action and using local resources to reduce, manage or generate their own energy.
A community energy project can happen anywhere, from remote villages to city neighbourhoods. And it can involve anything from installing a wind turbine, to running an awareness campaign about energy efficiency.
With support from Energy Saving Trust, communities across the UK have been turning their projects into reality. And there are all sorts of benefits, including reducing carbon emissions.
So, in the latest in our series of blogs about the path to reaching net zero emissions by 2050, we wanted to share some of the exciting and inspiring work happening in communities in Wales and Scotland.
Welsh Government Energy Service
As we explained in our first blog, the UK Government has set the overall target of reducing carbon emissions to net zero by 2050. So, in 30 years, the amount of carbon getting emitted into the atmosphere should balance out the amount of carbon being removed from it.
There are also individual targets for each nation in the UK. The Welsh Government has made its intentions very clear about driving the transition to renewable energy and supporting the low carbon economy, with some bold ambitions for 2030:
the Welsh public sector should be completely carbon neutral
70% of Wales' electricity consumption should be generated from renewable sources
1GW of renewable energy capacity in Wales should be in local ownership
To deliver all these specific decarbonisation ambitions, Energy Saving Trust is working with Carbon Trust on the Welsh Government Energy Service, a four-year programme funded directly by the Welsh Government.
The Welsh Government Energy Service provides financial and technical support to help public sector and community groups to develop their own renewable energy projects. When a community comes forward with an idea – like putting up a wind turbine – support is there from the start:
appointing a development manager, with all the right expertise and experience, to support the whole project
conducting feasibility studies into the location and finances, then guiding the groups through the design and planning process
providing non-repayable grants, funded directly by the Welsh Government, to cover any costs in development: paying the grid operator, for example, to undertake a feasibility study
securing access to further Welsh Government loan funding through the Development Bank of Wales for the costs of building and installing the project, which sometimes run to millions of pounds
From start to finish, the Welsh Government Energy Service is there to support the community and make their energy project happen. And three years into the programme, there have been plenty of success stories…
Wind turbines across Wales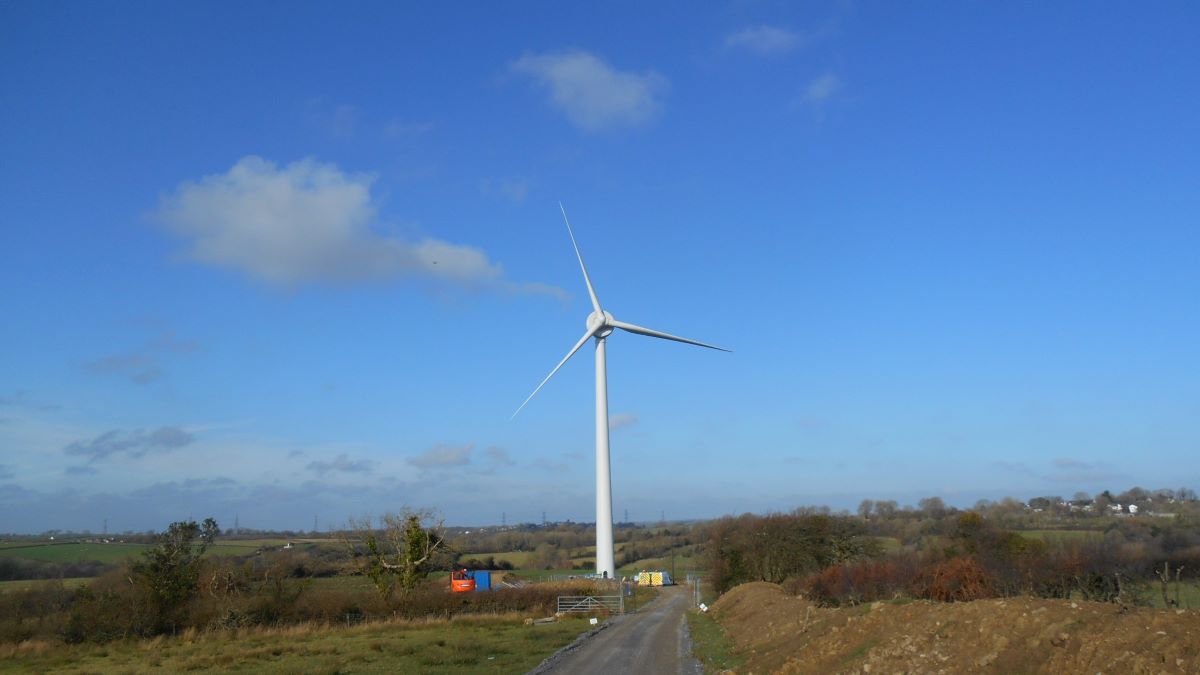 the support involved conducting feasibility studies, assisting with land purchase and planning permission, plus securing the necessary Development Bank of Wales funding for developing and building the projects
the Welsh Government Energy Service also provided support with accessing the Feed-in Tariff Scheme, so the communities receive a secure income from generating renewable electricity – income which can then be reinvested in other local projects
6,000 solar panels in Newport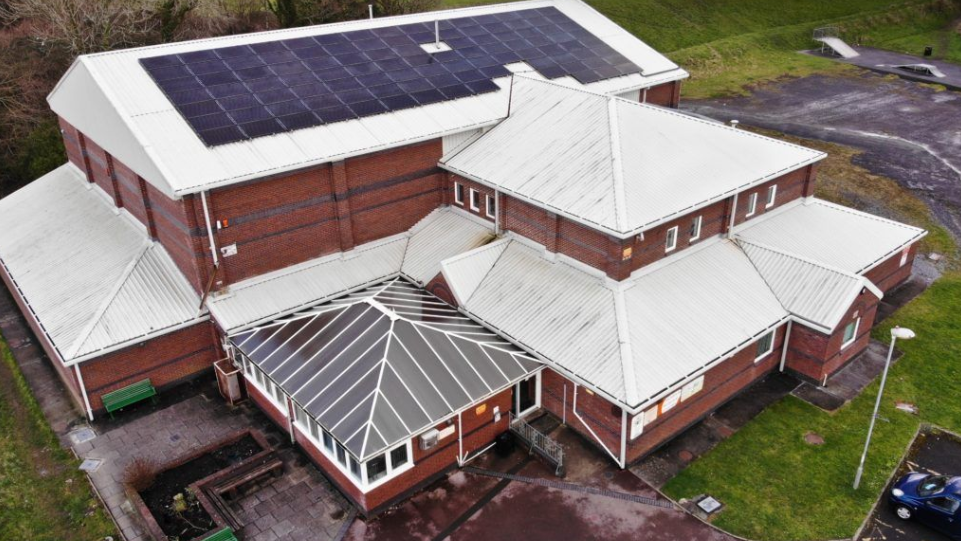 working with community organisation Egni Co-op, the Welsh Government Energy Service are supporting the installation of 6,000 solar panels on the rooftops of public buildings across Newport: including schools, care homes and a council depot
the Welsh Government Energy Service conducted a detailed feasibility study and secured funding from the Development Bank of Wales. The project will also have an education programme with schools, highlighting the benefits of renewable energy
the solar panels will generate 1,973,000 units of low carbon electricity every year, potentially reducing the council's carbon dioxide emissions by 348 tonnes per year. Councillor Deb Davies said: "this is a big step towards becoming carbon neutral by 2030".
Community and Renewable Energy Scheme in Scotland
Scotland has the ambitious goal of reaching net zero carbon emissions by 2045. There are also more specific interim targets: 2GW of renewable energy capacity, for example, should be in local ownership by 2030.
To help achieve that target, Energy Saving Trust is running the Scottish Government's Community and Renewable Energy Scheme (CARES). It gives support to communities all over Scotland, in all aspects of renewable energy.
As you would expect, there are many wind and hydro projects in rural areas, with remote communities making the most of their natural resources to become more self-sufficient: providing their own electricity and generating much-needed income.
But more and more, communities in urban areas are developing renewable energy projects – putting solar panels on the rooftops of public buildings, for example – to improve their neighbourhood and play their part in tackling the climate emergency.
After a community gets in touch with the germ of an idea, CARES is there to provide support every step of the way:
appointing a development officer and conducting a feasibility study, to assess the potential barriers and set out the next steps
if the project is viable, raising awareness in the community and bringing together all the stakeholders to make it achievable
providing all the necessary legal and technical assistance, with securing access to land and gaining planning consents
getting funding, including Scottish Governments grants and 'soft' loans that can become grants if the project can't ultimately go ahead, allowing communities to embark on more ambitious projects
CARES has supported many different communities with getting their renewable energy projects up and running, but here are just a few…
Solar panels at an Edinburgh school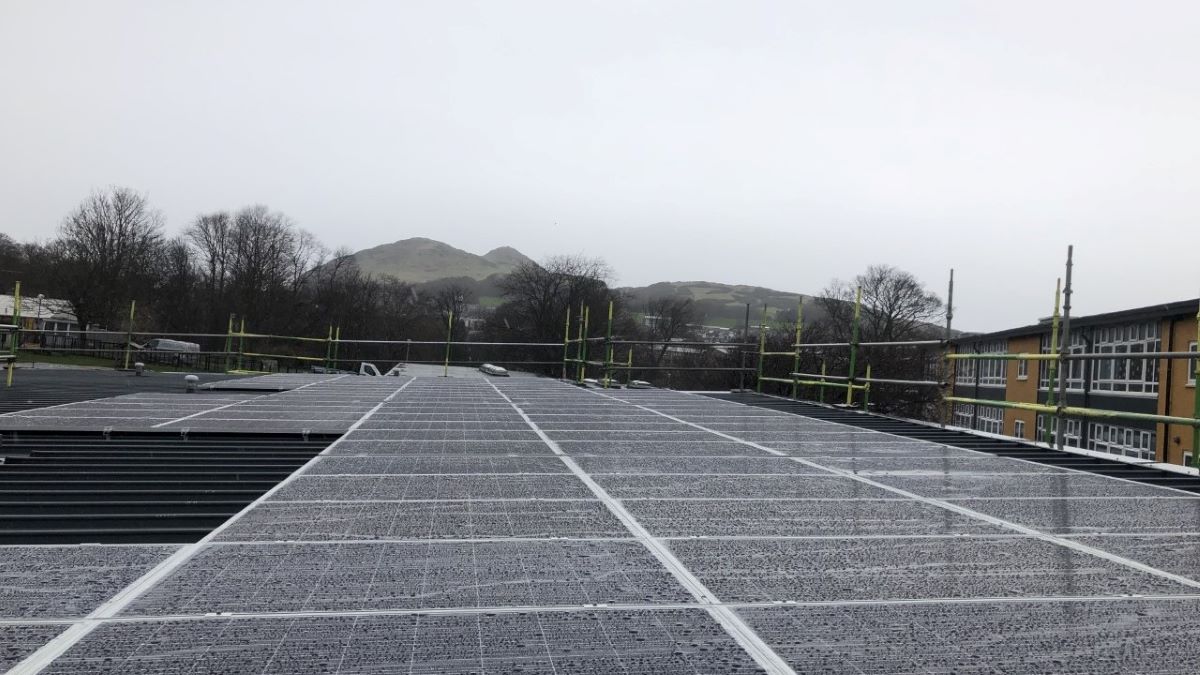 CARES supported Friends of Duddingston Primary School to install 30KW of rooftop solar panels, reducing the school's energy bills and its carbon emissions
CARES provided funding through a development loan and offered support with accessing the Feed-in Tariff Scheme, so the school can sell surplus energy to the grid and generate £40,000 in extra income over 25 years
This income will be used to benefit the school and the wider community: improving the school grounds and enabling all pupils to take part in activities. Isla, P6, said: "I'm really happy we are doing something at school that will make an actual difference."
Greener community centre in Fife
with support from CARES, the development trust Greener Kirkcaldy kitted out their community centre with 19.2 KW of rooftop solar panels, plus a battery energy storage system and an electric vehicle charging point
the project cuts carbon emissions by 6.4 tonnes and saves £1,850 in energy bills every year. And with 12,000 annual visitors to the centre's cookery school, café and events space, it showcases the power of renewable energy to the community
Wind turbine in the Highlands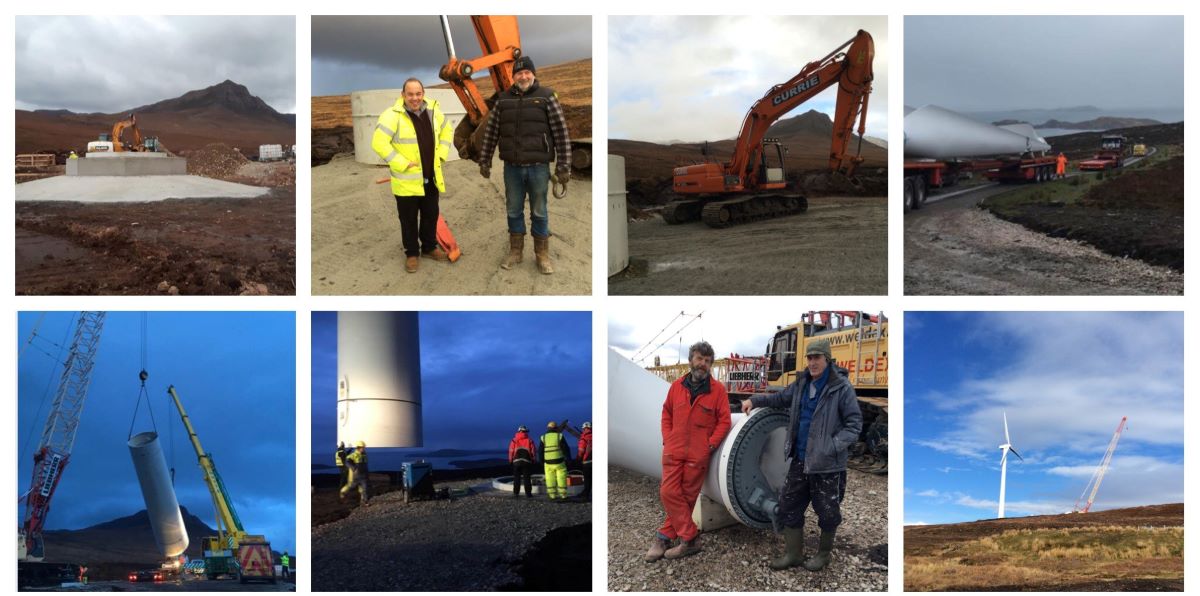 CARES provided funding and support to the Coigach Community Development Company in the installation of a 500KW wind turbine. Through the Feed-in Tariff Scheme, it has generated around £500,000 in three years for community projects
in the coronavirus outbreak, this income was used to provide immediate financial support for local families, whose tourism livelihoods had disappeared overnight
The power of community
As you can see, community energy has huge potential in reducing our carbon emissions and helping us reach net zero. There are all sorts of other benefits too. And because the projects are owned by the community – not by an offshore pension fund – these benefits are felt locally:
boosting the local economy, creating jobs and attracting investment, which seems more important now than ever
reducing energy bills and saving money for the people involved in the community energy project: households and businesses alike
creating a connection between the community and their renewable energy project, so they feel empowered not exploited
providing income to fund more local projects, mobilising the community and turning their ambitions into reality
inspiring the community to work together and solve other local issues, like improving transport connections
taking positive action to tackle the climate emergency, showing everyone – young and old – that change is possible
In these unsettling times, communities seem stronger than ever before. So, if you're interested in harnessing the strength and power of your community to experience all the great benefits of generating your own energy, we can help. Just get in touch:
Wales: Welsh Government Energy Service / @_energyservice / @gwasanaethynni
Scotland: Community and Renewable Energy Scheme / @localenergysco
England: Community Energy England / @Comm1nrg