Domestic energy consumers are often in need of effective, tailored and memorable energy efficiency and savings advice.
We've developed a number of tools for businesses looking to engage and add value to their services, increase customer engagement, retention and satisfaction.
Home Energy Efficiency Tool
The Home Energy Efficiency Tool uses an intuitive interface combined with our market leading calculation engine to provide a range of engaging and tailored energy efficiency advice to your customers.
If you're looking to add value to your brand and provide customers with actionable recommendations on ways to improve the overall energy efficiency of their home, then look no further.
How does it work?
Simple to use and powered by our market-leading calculation engine, the online tool works by asking a few questions about a customer's home. It then uses our extensive reference data to fill in the gaps and model all possible combinations. This results in a tailored action plan identifying the most cost effective energy efficiency and renewable investment solutions and energy saving advice.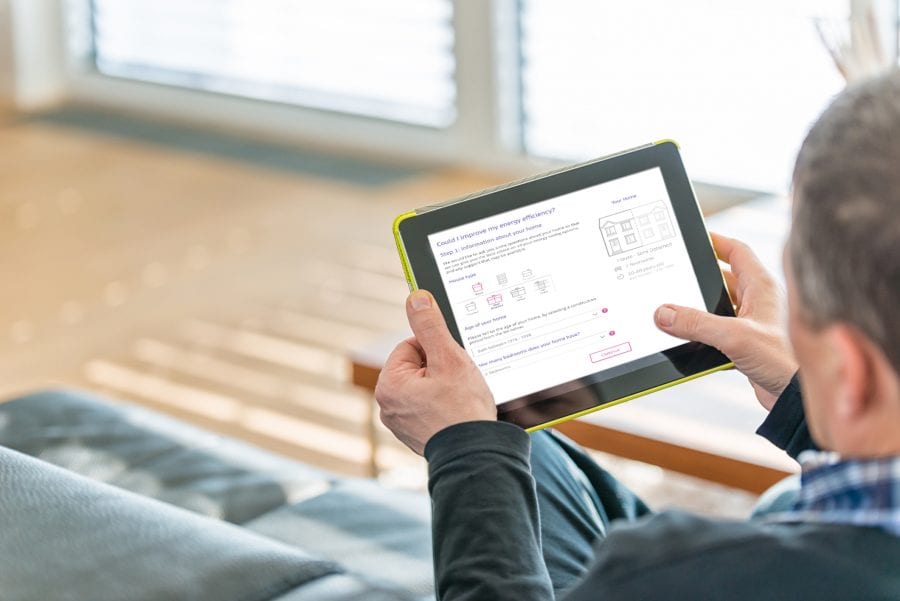 Key features
Is available as a digital tool for your website or an API with a unique interface
Is easy to use with up-to-date trusted and verified savings data
Provides optimum energy saving solutions to suit the customer's available budget
Provides the customer potential monthly and annual bill savings
Provides potential carbon savings and environmental impact from the customers energy use
Details the impact on EPC rating and how the customer can improve it
Energy Efficiency Advice Tool
Help your customers save energy at home with our unique energy advice mobile app. It delivers tailored energy advice and the most effective energy saving methods for every room in the household.
Providing tailored energy efficiency guidance during smart meter installations is a critical requirement of the Smart Meter Installation Code of Practise (SMICoP). This app can be used to help installers and energy suppliers meet this requirement, by providing tailored advice at the point of meter installation.
Our app is also available to other organisations looking to help their customers on their energy saving journey and support their most vulnerable energy consumers by providing easily accessible energy saving advice in an easy-to-use downloadable app.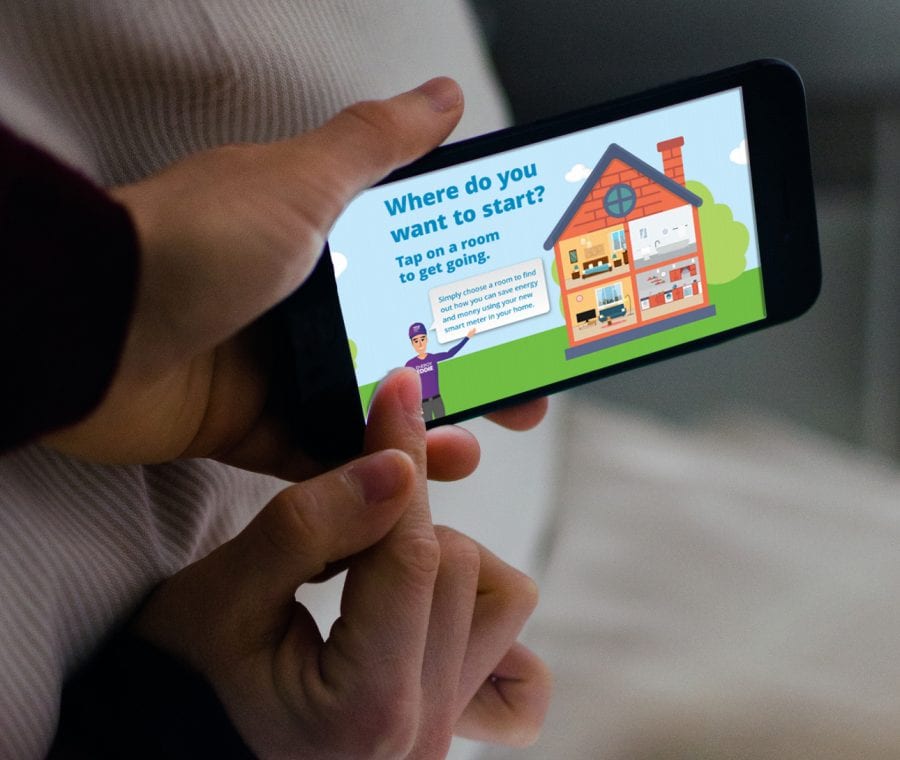 Customers who use our app could see  average energy bill saving of £81.78 per year* 
*Correct as of Dec 2020. Provided customers follow the recommended energy saving advice.
How does it work?
This tool helps engage customers with memorable energy saving advice during and after their smart meter installation, or in their every-day energy usage. There are two versions of the app you can have access to:
a consumer-orientated version your customers can download, which will provide an interactive walkthrough of rooms in their home, showcasing the best energy saving behaviour to make the most out of their smart meter – helping them save energy and money
an installer-orientated version of the app, which allows your engineers to track installations and support customers with advice
How can it help your business?
Can be used across multiple touchpoints with customers, for example:
to support debt management and as part of the billing process
during smart meter installation
as part of employee engagement to support staff working from home
as part of tenant communication campaigns
Key features
offline app compatible with both iOS and Android devices
supplier portal to retrieve customer data for further support
job tracking for engineers
advice report emailed to customers
powered by Energy Saving Trust data ensuring savings figures are always accurate
View the app demonstration below: